Adivi Lo Naa Girlfriend Ni Denga

Hi kamakathalu friends ela unnaru?, bagunnara? Nenu mee venky ni. Naa stories chadivi nannu encourage chesi nanduku thanks.
Any interested aunties and college /hostel girls naku tappakunda mail/hangouts message cheyandi. Threesome, foursome, enka mogudu chustundaga pellam enkokaritho dengali anukune vallu.
Leda naa pellam naa munde enkokari tho denginchukovali anukune mogullu gani unte naku ventene message cheyandi. Naku cuckold fantacies ante chala istam.
Eka story loki velthe, nenu naa college days unnappudu oka ammayi ni dengalane korika undedhi. Thana peru nikitha. Chala andamga undedhi. White color skin, battha kayala lanti sallu, 28 size nadumu and chooste touch cheyyalanipinche pirrala tho chala andam ga untundi.
Danini choosi sollu karchikune mogallu college lo chala mandhi unnaru. Competition heavy ga undedhi and alage rumors kuda. But nenu I don't care annatu undevadini.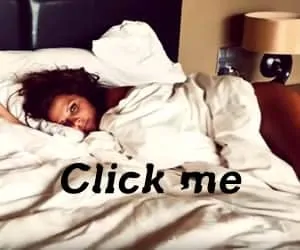 Thanu naa classmate kabatti days pass ayyekodhi parichayam periginidi. Friends ayyam. But aa 4years lo okkasari kuda naku danini denge chance raledu. Naa korika terakundane vedipoyam.
Recent ga naa stories chadivi oka ammayi naku message chesindi, stories chala bagunnayi ani. Nenu thank u cheppi. Peru enti ani adiga. Thanu nikitha ani cheppindi. Naku ventane naa college days lo nikitha gurthochindi. Chala mandiki untadi lee aa peru ani anukunna.
Okasari clarify chesukundamani. Are u working woman or college student ani adiga. Working ani reply ichindi. Thana studies, college, place, passout ayyina year ani naku match ayyani.
90% confirm ayyindi thanu naa nikithaa ani. But nenu thanaki evaranedhi cheppaledu. Ala maa conversation roju nadustundi. Sex talk, sex pics sharing, sex positions gurinchi ela chala rakaluga memu matladu kune vallam.
But final ga naa 10% confirmation kosam thana pic pampamanna. Thanu late cheyyakunda send chesindi oka 20 pics. Saree tho konni, bra and panty tho konni, nude ga konni. Anni full size pics. 100% thanu naa nikithaa. Thank u ani naa modda pic send chesa.
Oka 10 days tarawata kalavadani ki plan chesam maa college lone sunday roju. Nenu thana college lone chadivanani oka hint icha. The day has came. Nenu college ki start ayya.
Thanu kuda start ayya ani message chesindi. Nakante oka 15 minutes munde vachi wait chestundi. Nenu chusi hai anna. Thanu nannu chusi shock ayyindi. Enti vedu vachadu ee time lo ani tittukuntundi manasulo.
Nenu eka dani andalu chusi agalekapotunna. Chala sexy ga ready ayyi vachindi, dani shape lu mottham clear ga kanipinchelaa. Matter mottha open chesesaa. Thanu shock lo undi. Maa college surroundings lo chala trees tho oka chinna adivi laaga undedi.
Aa adivi loki evaru velli em chesina evariki teliyadu. Danini aa adivi podalloki lakkuni vella. Shock nunchi bayataku vachi chala happy feel ayyindi. Eka late cheyyakunda vachina pani kaniddam ani nenu dani pedala paina kiss chesa.
Thanu kuda baga heat mida undi kabatti kasepu iddaram lip lock chesukunnam. Naa hands dani pirrala mida, dani hands naa pirrala mida vesukuni dani boobs naa chest ki nokkela lakkuni okari pedalu okaru jurrukuntunnam.
Maa chetulatho okari body ni okaru baga tadumukuntu nalupukuntu high mood loki vellipoyam. Nikitha naa shirt veppesindi. Nenu kuda dani top veppesi bra pai nunche dani boobs ni nalipestunaa. Dani ki nikitha pisaka ra babu bagaa pisuku antu nannu rechagottela chestundi.
Nenu rechipoyi dani bra clip lagesi danini vennaki teppi naa ypuki lagi naa rendu chetulatho boobs ni pisikestu dani meda mida vepu mida enka body mottham muddulatho nimpesa.
Tarawata nikitha kindaku vangi naa pant zip open chesi naa underwear tho saha pant lagesindi. Nenu nude ga unna. Appude lechina naa modda ni dani chetiloki tesukuni aadinchadam start chesindi.
Tarawata notlo pettukuni chekindi. Kasepu chetulatho, kasepu notlo pettukuni naa modda ki baga massage chesindi oka 15 mins varuku. Eppudu nenu danini nilabetti dani pant and panty laagi padesa. Iddaram nude ga unnam.
Pakkane unna oka chettu ki danini aninchi lip lock chestu, boobs pisukutu, rendu kallu vidadesi puku lo velu petti shake chestu undaga nikitha matram naa modda pattukuni ooputune undi. Nenu lips-boobs-puku-lips-boobs-puku-lips-boobs-puku ela marchi marchi dani body motttam naa saliva tho tadipesaa.
Nikitha ni alage aa chettuki aaninchi naa modda ni dani puku lo petti dengadam start chesa. Chala free ga velli poyindi na modda. Strokes ivvadam start chessaa.
Nenu mundiki venakki oogutune dani nadumu pattukuni naa ypuki lakkoni oopukuntunna. Dani gudda naku tagultunte dani contact point nunchi vache sound tuptuptup ani chala horny ga undi.
Nikitha kuda chala horny ga feel avvuthu baga enjoy chestu manchi sounds chestundi. Dani pukulo naa modda chala free ga oogutundi. Naku doubt vachi adiganu, ni virginity ela loss ayyindi ani.
Ika entamandhi tho denginchukunnav ani. Appudu adi college days lone 5 members tho denginchukunna ani, aa 5 membems okkakaritho dadapu 10 to12 time veyinchukunna ani, enka chala sarlu 5 members tho kalisi gangbang kuda chesanani chepindi.
Naku mathi poyindi dani matalaki. Naa modda inka dani puku lo ne undi, adi mulugutune undi. Appudu kopam vachi naku enduku evvaledu ninnu denge chance mana college time lo ani okkasariga speed penchi hard ga dengadam start chesa.
Appudu nikitha eppudu icha kadara denguko ani annadi. Kani naku kopam perigi poyi soft sex kastha hard, rough and revenge sex ga maripoyindi.
Naa speed strokes ki nikitha tattukoleka potundi. Lanja munda lanja munda chachave eroju naa chetulalo, deenamma dengaa lanjamunda lanjamunda antu danini istam vachinattu boothulu tidutu puku pagala dengutunna. Naa dengudiki daniki noppi vachina aa lanjadi baga enjoy chestundi.
Tarawata danini doggystyle lo vongobetti dani gudda lo na modda tosa. Adi kuda chala free ga vellipoyindi. Ala danini dengi dengi chivariki dani gudda lo ne karchesa. Pakkane oka chinna pilla kalava lanthi undi. Anduloki aa lanja tesukelli body mottam wash chesi malli aa water lo eko round start chesam.
Esari aa lanja ni naa vipuki tippukuni dani kallu rendu spread chesi naa modda ni puku lo petti dengutunna. Water lo undadam valana contact point lo sound enka tempting gaa undi.
Aa lanja ni etti kallu rendu naa nadumuki chuttu vesi oopadam start chesa. Ala dengutune na notitho dani boobs ni pedalani gap lekunda chikutune unna. Ala aaa water lo nenu danini ettukuni mari dengi dengi vadilipetta.
Naa sperm ni dani puku lo ne karchesi iddaram kalisi okari body okaru ruddhukuntunam. Nenu dani pukuni gudda ni baga naki naki clean chesa. Alage adhi kuda naa modda ni guddani kudaa baga naki naki clean chesindi.
Ala iddaram okari mida okaru padukuni role avvutu snanam chesam. Tarawata water lonchi bayataku vachi body tuduchikuni dress vesukuni iddaram naa car lo intiki start ayyam.
Konchem doram vellaka nenu adiga danini aa 5 members touch lo unnara ani.
Dani ki adi haa unaaru, regular ga kalisi denginchukuntam ani chepindhi. Appudu nenu kuda join avvuta ani anna. Sare ani chepindi. Esari plan cheyyi memu aruguram kalisi ninnu gangbang chestam ani cheppa. Daniki aa lanja aruguru kaduraa aravay mandhi vachina naku no problem ani answer ichindi.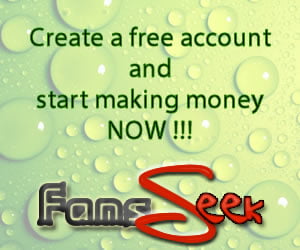 That's it for today friends. Meku naa stories nachayani anukuntanu. Naku aunties anna college girls anna chala istam. Nachite ventane akadikakkade vallani dengalani pistundhi. I promise nenu mee information privacy ga unchutaa, believe me.
Any interested aunties and college /hostel girls naku tappakunda mail/hangouts message cheyandi. Threesome, foursome, enka mogudu chustundaga pellam enkokaritho dengali anukune vallu.
Leda naa pellam naa munde enkokari tho denginchukovali anukune mogullu gani unte naku ventene message cheyandi. Naku cuckold fantacies ante chala istam. Naa mail id:[email protected]
#Adivi #Naa #Girlfriend #Denga
Adivi Lo Naa Girlfriend Ni Denga