Bus me newly married ladki mili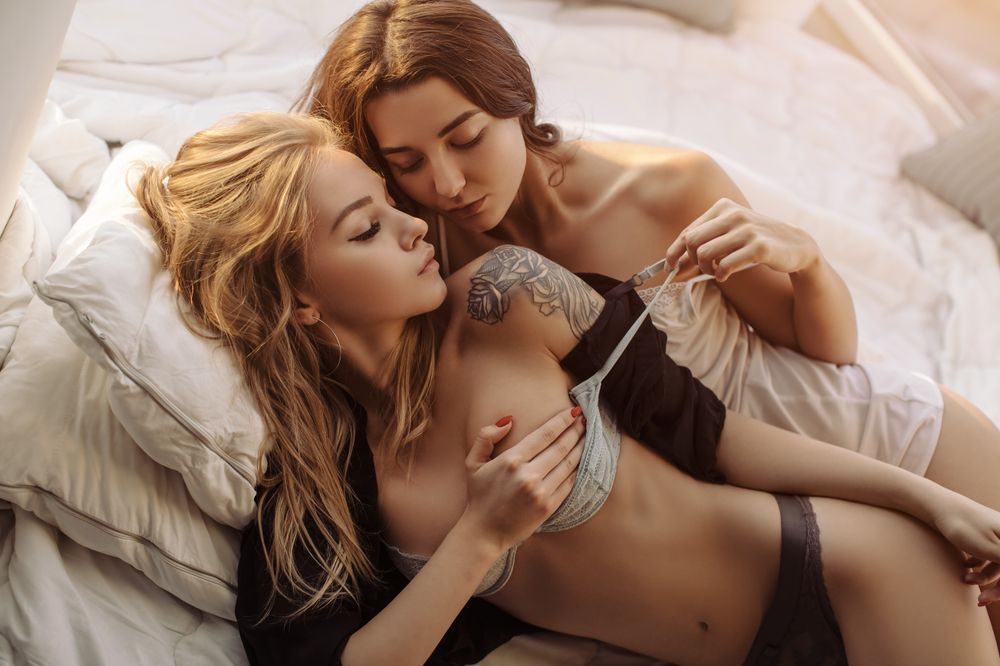 Hi to all readers mein aapko meri ik real sex story sunane wala hu . story se phehle mein apne bare mein bata du. mera naam Vikram hai mein punjab ka rehne wala hu. ik punjabi ladka hu . dikhne mein smart hu .meri age 24 saal hai .aur mera lun aapke hath ke size se thoda bada hai aab apna hath dekh lo :p bada hai naa.
Yeh story aaj se 2 months phhele ki hai. mein apne friend ko milne bus mein se jalandhar se chandigarh jaa raha tha . aur meri sath wali seat par mere sath ik bhabhi aan kar bheth geyi. lagta tha uski abhi new new hi marriage huyi hai q ki us ne apne hatho mein abhi bhi marriage wala chuda pehna hua tha. usne punjabi suit pehna tha aur woh bhut hi jayda sexy lag rahi thi jise dekh kar kisi budhe ka bhi khada ho jaye.. suit mein se uske boobs bahar aane ko kar rahe the . q ki woh kaffi bade the aur gorre gorre the..
Mein bus mein betha headphone laga kar songs sun raha tha. naa chah kar bhi mera dyan uske boobs par jaa raha tha . usne bhi fir chandigarh ki hi ticket li. aur fir phone par apne husband se baat karne lagi ke woh aa rahi hai etc. aur phone karne ke baad usne phone purse mein rakha aur ik pani ki bottle nikal li. jab woh pani pine lagi toh thoda pani uske boobs par gir geya. woh jaldi se hath se boobs ko saaf karne lagi.aur mein bhi uske boobs ko dekhne laga toh woh sharma geyi aur smile dene lagi.mene bhi apna rumal usse dene laga aur kaha ke is se saaf kar lo . aur usne rumaal le liya saaf kiya aur mujhe thanks bhi bola.
Usne boobs dekh dekh kar mera lun khada ho geya tha. mein lun ko hath se sahi karne laga toh usne notice kar liya. fir usne mera naam pusha toh mene bata diya Vikram hai . fir usne apna naam Punita bataya. aur fir mein usse uske bare mein pushne laga toh usne bataya ki woh chandigah mein rehti hai , 4 months phhele hi uski marriage hoyi waha.aur uska husband ik travel agency mein kaam karta hai. Who apne mom dad ke pass aayi thi aur aab wapas apne husband ke pass jaa rahi hai apne ghar.
Jab woh baat kar rahi thi tab bhi mera dyan iske boobs par hi tha .fir une naughty smile de kar keh hi diya ke ke mera face upar hai niche kya dekh rahe ho toh mene keha ke dekhne wali chiz dekh raha hu toh woh hasne lagi. Fir usne pusha ke meri koi girl friend hai toh mene manna kar diya toh usne kaha ke kio? toh mene kaha koi pasand ki ladki milti hi nahi . Toh mene use mazak se keh diya ki tum ban jao meri gf toh woh hasne lagi aur usne kaha ke woh kese ban sakti hai woh toh married hai toh mene dhire se kaha ke "married ke konsa andar nahi jata" . Toh woh aanjan ban kar pushne lagi ke kya kaha tumne? Toh mene kaha ke jo aapne suna wohi kaha . Toh woh chup ho geyi toh mene sorry kaha toh usne it's ok keh diya. Toh mene use kaha ke banaoge gf toh kehni lagi ke gf nai just friend ban sakti hu. jab tak hum chandigarh punch geye the toh mene use apna number de diya aur kaha ke is friend se agar koi kaam ho toh bata dena. Uske baad woh waha se auto se ghar chali geyi aur mein apne friend ke sath ghar aa geya.
Fir kuch dina baad uski call aa geyi mujhe aur hamari baat roz hone lagi. Fir ik din mene use uski sex life ke bare mein pusha toh usne kaha ke achi nahi hai . Husband tried hote hai jaldi soo jate hai jab sex karte bhi hai woh bhi ache se nahi, jaldi finish ho jate hai. mene use kaha ke mein bhi tumse sex karna chahta hu toh phehla usne manna kar diya par mere baar baar kehne par woh maan geyi aur une plan banaya ke uske husband ke office jane ke baad aana aur usne apna address bhi mujhe de diya aur mein fir chandigarh geya aur uske bataye address par chala geya. aur door bell wajayi woh bahar aayii usne pink suit pehna huya tha aur aaj toh bhut jayda hi sexy lag rahi thi.
Fir woh mere leyi tea bana kar laayi aur hum bath kar battain karne lage mene ik mene apna ik hath uske jaagh par rakha aur use sehlane laga. Jab mene kaha ke mein jo karne aaya hu woh karna suru karu? Toh woh hasne lage aur mene uska hath pakad kar apne lun par rakh diya. Aur woh lun ko sehlane lagi mera lund khada tha aur mene apna lun zip khol kar bahar nikal liya toh dekh kar dar si geyi aur kehne lagi yeh toh bhut bada hai toh mene kaha ke jese tumare pass bade boobs hai wese hi mere pass bada lun hai toh woh hassne lagi. Fir mene use mera lun muh mein lene ko kaha phehle toh woh naa naa karti rahi fir maan geyi aur mera lun muh mein lekar chusne lagi. Fir mene use kapde utarne ko kaha usne sare kapde upar diye aur mene bhi fir hum dono uske bedroom mein chale geye. Woh bed par let geyi woh nangi bhut hot lag rahi thi . Uski fuddi shaved thi koi bhi baal nahi tha . Mein uske boobs chusne laga toh bhut sexy aawaz nikal rahi thi. Uske boobs kaffi soft the mujhe bhut maza aa raha tha mein use zor zor se daba bhi raha tha.
Mene uske boobs ke wichkar apna lun rakh kar uske boobs fuck karne laga. Mera lun uske muh tak jaa raha tha aur woh use kiss kar rahi thi. Uske baad mene uski legs ko apne shoulder par rakha aur apna lun uski fuddi par tikka diya. Uski fuddi bhut jayda gilli ho geyi thi woh ik baar finish toh chuki thi. Fir mene apna lun ko dhake se agge kiya aur mera adha lun uske fuddi mein chala geya. Woh chilane lagi toh mein ruk geya aur uske boobs suck karne laga aur use kiss karne laga fir holi holi mera sara lun uski fuddi mein chala geya aur mene uske fuck karna suru kar diya. Woh bhi mazze se aaaahhh ahhhhhhhhh kar rahi thi aur kuch der mein woh finish ho geyi aur usne mujhe zor se hug kar liya.
Mera abhi huya nahi tha toh mein usse fuck karta raha tabhi kuch der baad mene kaha mera maal nikalne wala hai toh woh kehne lagi ke adar hi nikal do tab mene sara maal uske fuddi mein nikal diya.fir eese hi kuch der lete rahe. Mene pusha ke kesa laga toh usne bataya ke eetna mazza use phehle kabhi nahi ayaa aur mujhe kiss karne lagi, fir mene kaha ke aab mein tumari gaand marna chahta hu, toh woh phehele toh manna karne lagi par fir maan geyi usne mera lun muh mein liya aur chusne lagi mera lun fir khada ho geya aur mene use doggy style mein hone ko kaha aur apna lun uski gaand ki chhed par rakh diya magar woh andar nahi jaa raha tha toh mene use koi cold cream lane ko kaha aur who jaldi se ik cold cream le aayi .
Mene kaffi sari cream uski gaand par aur kuch cream apne lun par lagayi aur fir use doggy style mein kiya aur uski gaand mein lun dalna suru kar diya. Lun sarakta sarakta andar chala geya woh thoda chilane lagi par mere kaam jarri rakha. Mene piche se hi uske boobs ko pakad rakha tha aur uski gaand marta raha fir use bhi mazza aane laga toh woh bhi sath dene lagi aur gaand utha utha kar marwane lagi. Kuch der baad mene apna maal uski gaand mein hi nikal diya aur mein uske upar hi late geya. Thodi der baad hum uthe aur battain karne lage woh bathroom jane lagi toh mein bhi uske piche bathroom chala geya aur waha jaa kar mene use diwar se laga kar ik baar fir uski fuddi maari is baar bhi mene apna maal uski fuddi mein hi nikala, mujhe bhi apni life mein uski fuddi lene mein bhut mazza aaya aur usne bhi kaha ke eesa mazza use kabhi nahi aaya. Fir mein kuch din aur uske ghar jata raha jab uska husband office chala jata tab.
#Bus #newly #married #ladki #mili
Bus me newly married ladki mili