Celebrates his college graduation with mom
My name is Cameron Black.
When I graduated from college, it was kind of a big deal for my family. My older brother had gone into trade school, gotten a welding cert, and was doing well for himself. My older sister had joined the Navy and decided to make it her career. My parents both had college degrees and hoped that at least one of their five kids would complete theirs. I was the first to do so.
My older brother called and said he would take me out for beers when he came home over the next holiday. My older sister managed to send a message that I didn't really understand, but it sounded like she was proud of me.
My little sister, Nat, came down to my room and hugged me. She hadn't been down since we had sex a little over a year before. It was good that things seemed to be back to normal between us. She kissed me on the cheek and congratulated me. "Good job, Cam. Wait 'til you see what mom and dad have planned."
I didn't know what she meant until I went upstairs and saw that the house was decked out. Aunts, uncles, cousins, everyone came out to see the first of us kids finish college. I got the usual congratulations and handshakes, questions about what I planned to do for a living and so on. There was food and music and alcohol to spare. I spent a fair amount of time chatting with an adopted cousin about a time when we had 'accidentally' given each other hickies. She laughed about how much trouble we had been in and how the activity we blamed it on had been banned for all the cousins after that. I told her that I didn't think we had fooled anyone and she agreed. She leaned in close, her breasts pressed against my chest as she whispered that we ought to consider sucking on other parts of one another sometime. Before I could answer, she smirked and melted into the crowd of blood relatives, leaving me slightly confused and very aroused.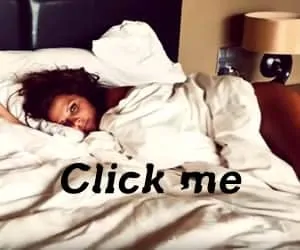 A couple of my cousins came over to tell me that one of them had lost a bet to the other about whether or not I would finish college. The winner put a twenty in my palm and slapped me on the back. "You're going to make me rich, if this guy keeps betting against you." The other cousin just flushed red and skulked away.
Dad could not have been more proud if I had won a Nobel Prize. He toasted over and over again until he staggered up to his room to fall into bed. It wasn't long after that when the rest of my relatives started making their exits. Aunts and uncles said their final congratulations and let me know how long they would be in town for so we could meet up and catch up. Cousins said similar things and made their way out until the house was empty of anyone except me and mom.
I started cleaning up, tossing paper plates and plastic cups into trash bags while mom got all the perishable stuff into the fridge and freezer.
"Dad okay?" I asked.
Mom laughed. "He overdid it a bit, but he'll be fine." She ran a rag over the countertop and walked into the dining room.
"Any idea where Nat got to?" I stuffed more debris into the bag and made my way to the next room.
"She had plans to go to a bonfire with some friends, but wanted to stay long enough to make sure she congratulated you."
I smiled. That had been nice.
Mom and I chatted amicably while we cleared the house of the remnants of the party. When everything looked clean, I made one last circuit of the house and met mom in the kitchen.
"It looks like everything is cleaned up." I said. "I'm going to head downstairs."
She replied non-verbally and I went downstairs to clear my head a bit.
I sat down and flipped through the channels, trying to find something worth watching. Nothing good was on, so I settled for some old movie called 'My Chauffeur'. Part way through the movie, I was certain that I was going to have to find some way to relieve the tension building up. I shut the movie off and considered a cold shower, before firing up my game console and playing whatever first-person shooter I had in the system.
Sometime later, there was a knock at my door.
"Come on in, it's not locked." I called back without turning my eyes from the screen.
The door opened and I heard mom's voice. "Which game is that?"
I paused it, checked the information, and reported back to her before returning to the action.
"After all that food, I don't think you're hungry." she said. "Would you like some dessert?"
I kept playing. "Sure, just leave it somewhere and I'll eat it when I get to a good stopping place."
"I think it'll melt before then."
I nodded and paused the game. "Understood." When I turned to face my mom, I saw her leaning back on my bed with the upper portion of her silk robe open and her breasts topped with whipped cream and chocolate sauce. I stopped dad in my tracks.
"I don't think you did." she smirked. "But you're beginning to."
I stammered out lots of sounds that made some sense to her, because she explained.
"Your father and I have what's called an 'open marriage.' We can both have other partners as long as long as the other agrees. Your dad couldn't decide what to get you as a graduation gift." She smiled in a way that stirred my cock. "I decided to give you me."
"Why …" I trailed off, not sure how to ask the question.
"Why would I think you might want to get inside your old mom?" I nodded in a way that I hoped communicated the idea of her having sort of gotten my drift. "Your sister talked to me after the two of you had sex down here. She needed some advice and she decided to ask me." I must still have looked confused. "I thought that two things might be. First, I thought you might be open to sex with family — and I admit, the taboo of it turns me on a lot. Second, I thought you might want to get back to the place you came from, seeing how so much porn is about having sex with mom and your viewing history is not much different."
I was caught, so I said nothing. Mom beckoned me to her and I obediently crawled across my bed to kneel above her.
"I have a backup gift, if you don't want this." She looked down at the whipped cream melting into the valley between her breasts. "Dessert is melting."
I wrestled with the thoughts in my head for a moment. On the one hand, I was about to change my relationship with my mom. Probably forever. On the other hand, this was a fantasy come to life. My cock throbbed its approval of my mom's offer. I made my choice and leaned down to suck the chocolate sauce and whipped cream from my mother's breast. When I was sure I had thoroughly cleaned one side, I licked and sucked and nibbled my way across to the other. Even when the toppings were gone, there was a slight residual taste of them on her skin and I found myself feeling almost drunk on the salty, creamy, chocolate flavor mom's breasts.
I realized that the chocolate sauce trailed between her breasts and over her stomach, so I followed it – licking and sucking my way down to her clit. Her clit had no flavor to it except hers and I reveled in the taste of her mixed with chocolate in my mouth. Her shuddering breaths and cooing urged me on.
"You better decide what you want to do with your present soon," she said, her voice a satisfied purr. "I only cum once and after that there is no entry to my pussy."
Pages: 1 – 2
[

Related Posts