I continue my affair and incest with my son
This is part of series of accounts of how my son and I had an incestuous love affair. Although I think this works as a story by itself I do recommend that for continuity my other stories in the series be read in chronological order first. Up to you though
*
How we managed to get away with it I have no idea. But as James and I sprang away from each other we heard the ringtone on Bruce's phone and heard him answering it from the kitchen. This just gave James the chance to pick up his clothes and run over to the pool changing room and hide in there before Bruce came into the garden and saw me naked.
"Well, well, what have we here?" He smiled.
"Well I need to get rid of my tan lines for St Trop don't I?" I smiled shaking with nerves as I walked over to my husband wondering whether we had got away with it. I kissed him. "Why don't you?"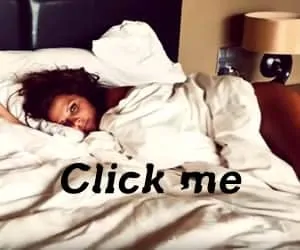 "What sunbathe naked?"
"Yes, why not?"
"Well two reasons."
"Which are?" I asked noticing that the black thong I had been wearing before James had undressed me was laying on the patio. I moved close to Bruce and kissed him. "So come on?"
"Firstly I would probably get a hard on in the nude with you and secondly," he said pausing to kiss me back. "I would hate to get my dick burnt."
Laughing I kissed him again and suggested that he get us some drinks. "And in case it's getting a little chilly."
"Ok, by the way where's James?" he asked enquiring about our son. "I see his car is here."
It had been a close thing and we were so lucky to get away with it. I think it was only because Bruce felt aroused by my nudity and that we went inside and made what for us nowadays was quite successful love that he was not suspicious.
As James told me later, he had changed in the pool room and then had gone to get his car, but realised that Bruce would have seen it so he walked off down the road towards Cockfosters intending to return an hour or so later by cab. As soon as I had been able to get away from underneath my husband I had text James telling him that everything was ok and that I had told Bruce that you had not taken your car as you were attending a bon voyage party for an ex school mate who was leaving for the Far East. So by the skin of our teeth we got away with it.
There had been something between my son and me for about three years now, in fact ever since he was nearing sixteen. Other than some lingering glances, a little touchy feely between us and increasingly some flirting and double entendres nothing overt, however, had happened. That is until James found a load of photos that Bruce had taken of me as part of our love life. Using those as a sort of blackmail my son had persuaded me to pose for him in increasingly daring poses until I was naked. It was then that I masturbated him. It happened again a short while later when I was taking him to the airport for him to travel to South America as part of his gap year during which we had cybered using both voice and cam several times.
It was during one of our skype sessions where we both got naked and masturbated as the other watched that for some inexplicable reason I told James about it.
"Affairs are very difficult to handle."
"Are they mum, I wouldn't know, do you?"
"Yes well yes I guess they are."
"How do you know mum?"
That's when I confided in him and told about the nine months affair I had with a co-worker who was also married. Neither of us had any intention of it going any further than sex and there was no longer–term future.
"So was he the other camera?"
I didn't get what he meant at first, but then it clicked. When he had downloaded and sorted the photos he had found on my laptop and showed them to me he had said that some of the later ones had been taken by a different camera to the one Bruce had and had asked if dad had bought a new one.
"Yes James, yes he was."
"Bit risky wasn't it?
"Yes it was but it seemed a good idea at the time."
"You enjoy it then?"
"Yes I did very much and to mitigate the risk he suggested I take some of him as well."
"So did you?"
"Yes I did."
"Did you enjoy doing that?"
"It was ok," I lied playing it down.
"Just ok mum?"
"Well no it was more than that, I enjoyed it."
"Like to take some of me," he had asked?
The night Bruce so nearly caught us was when we were going to have full sex for the first time. Bruce was supposed to be going to Paris, but that had been cancelled so hence, his early and unexpected arrival at home.
That evening was horrendous. I was scared that Bruce really did suspect something so was on tenterhooks in case he said anything. At the same time I was burning up for James, yet simultaneously I was so scared and nervous that word of our incest would get out.
I managed to cook something, but have no recall what it was and cannot remember what we talked about. Sara, my daughter came home around nine and that slightly relieved the tension and she and James went off to look at some Instagram and snapchat stuff, websites that have completely passed me by. I want to bed early around ten, but took ages getting off to sleep. The guilt, the worry and the lust for my son combined to keep my mind whirring into the early hours when I fell into a fitful sleep.
The next day Sara was at home so James and I could not talk or do anything and the following day I was at work so the weekend was upon us before I hardly knew what was happening. On the Saturday morning Sara went off to play hockey and Bruce went to golf. He invited James to accompany him but he refused.
"How the fuck did you pull that off," James said referring to the courtyard incident as he pulled me into his arms and kissed me?
I explained what I had done and how I had avoided us being caught, literally with our pants down.
"So mum you used your body to save our reputation didn't you?"
"Yes I guess I did," I said looking out into the garden and seeing that Tom the guy who looked after the lawns and the pool guy were both pottering around. I was pleased for that meant I would not have to confront the problem of making love to my son. That did not, though, prevent us from talking about it. "Getting more like a slut every day aren't I?" I smiled.
"Don't say that, don't be silly. When can we do it A?"
"We can't."
"But we have to."
Lighting one of the rare cigarettes I smoked when very nervous as we stood in the courtyard where James and I had come so close to being caught, it hit me with a massive jolt that had Bruce been just five minutes later he would have seen his naked son fucking his naked wife up against the wall of the garage that I was now leaning against smoking. The thought made me shudder with a combination of fear and excitement.
"James there is no have to about it at all," I said exhaling smoke upwards and trying to sound authoritative and motherly.
"Oh yes there is mum, you know it every bit as much as I want it."
"James stop it."
"Look we have come this far, I am in love with you and want you so much," he said smiling that enigmatic grin at me as he brushed the long quiff of hair away from his wyes. 'Fuck,' I thought, he is simply gorgeous and I want him so much.
Pages:
[

Related Posts