Jaya – Young School Teacher Chapter 2

The time is around 11.10pm. She took her mobile and see 2 images from Rahim. She open that pic. Which was his flased cum cuvered dick in her hand. Seeing that white cum she felt something. She replay him smiley. It's the first time she give a positive response to him on his pic of naked dick. 
"are you in bed Jaya"
"yes I am ready to sleep" 
"OK Jaya good night" 
"good night Rahim" 
Then she sleep. She was tired after her first masturbation.

Next morning Jaya open her eyes when alarm sound disturb her. She off the alarm in mobile. And turn to one side and then wake up and went to bathroom. When she was pissing she felt small pain on her pussy wall. That time she remember the incident happened in last night. When thinking of that a naughty mile come on her face. She hit her head herself "cheee how I do that with Rahim what happens to me. But that was fantastic. I never felt that pleasure. How can I face him. Shoooo….. I felt shame. But he always said don't felt shame that I am his friend. But…. Ahhhmmm anyway I am sure he will not say anything to anybody." she wash her pussy and rubbed over her pussy mound. After some time she come out from bathroom and wear salwar kamiz after wear her bra and panty. Then went to kitchen. Her mother in law was there making breakfast. She don't find any changes from her mother in law. So Jaya confirmed that her in laws don't hear any sound from her room or they don't know anything which happened yesterday nigt at her room. She felt relaxed. That day she wear a chiffon saree. Which was attached to her body and make her structure visible.
When she reached near the gate Rahim was sitting in his cabin. He waving his hand and say hi to her. She also responded to him the same way.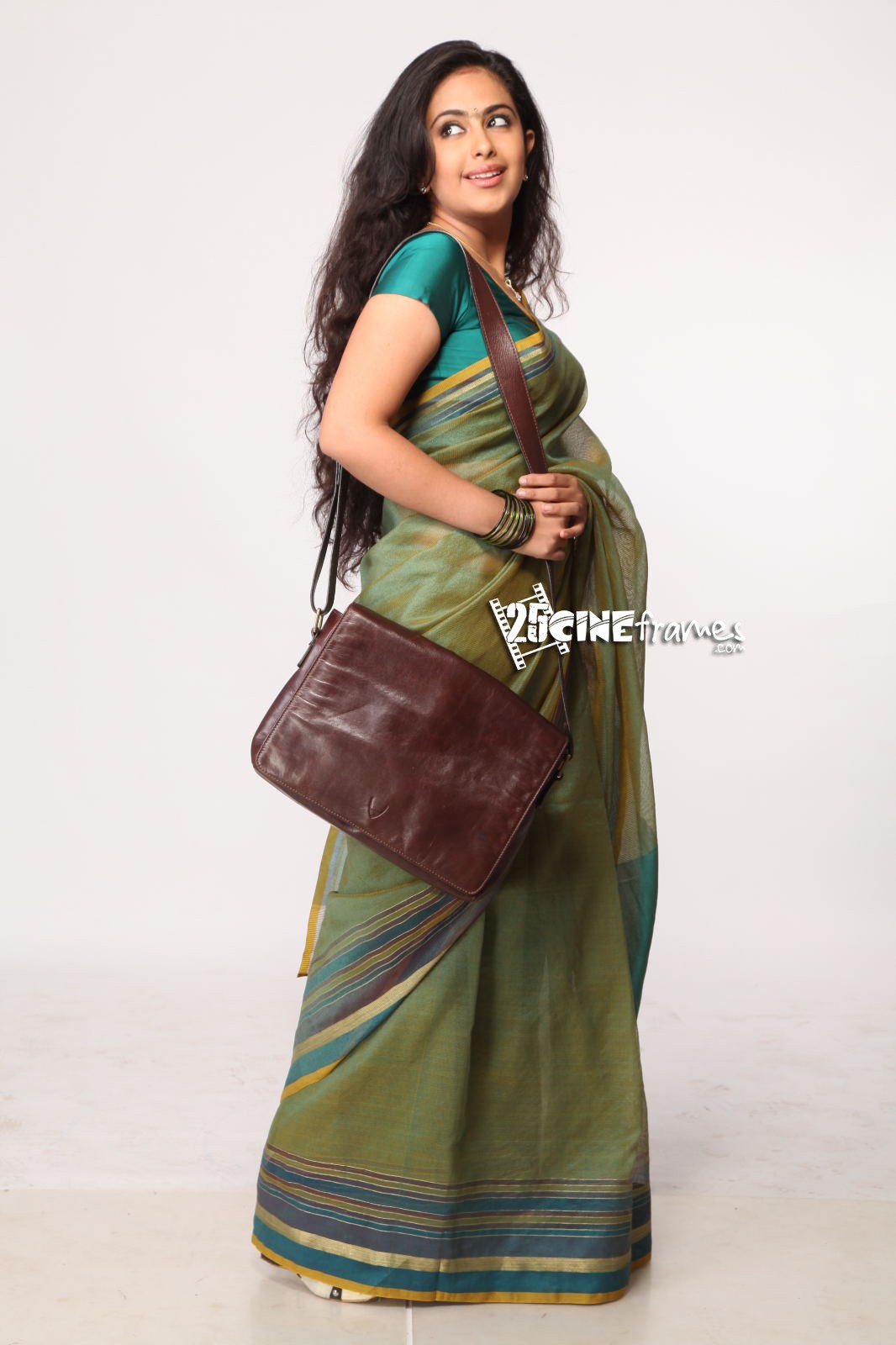 But before that she confirmed that nobody is around there. When she left the compound he call her on Whatsapp. She stay away from crowd and attend the call. 
J : hello
R : hello Jaya good morning. 
J : good morning Rahim, what happened? (she talk him with low sound)
R : nothing. Today you are very beautiful. This saree is good for you.
J : ohh thank you. (she smiled) 
R : I think you will take leave today. 
J : why? 
R : because yesterday you work hard yourself. 
J : you shut up naughty. Cheeee…..
R : ha ha when you sleep. 
J : I don't know… Talk you later. Bus is coming. 
R : OK Jaya. Take care. 
When the call is end. By thinking of his comment she smiled herself. "hard work" this word hit on her mind. 
At school. 
The same situation happened again as previous day. When she was talk with Mahesh at the corner of varanda she was searched for that black boy. Finally she find him in the ground. He was running behind the ball. Now she talk with her hubby. But her concentration was looking that boy. On the other side of the phone Mahesh was talking too much about his night dty. She replied in one word. All stoodent stop the play at the time of first bell. That boy ran towards the wall like yesterday. Seeing him, her heart beats increased. He unzip his pant and took out his black boy and dick and started to piss. She can clearly see his dick. She was aroused again. Her nipples become erect. She don't hear anything from her hubby. Her mind was on that boy's dick. He was pissing by singing a song. When his eyes moved towards the building he see somebody watching him. He looked at her. "ohhh shit" he turned to other side and zipped and ran towards the class. He was feared. If she complained to the principal; then he will take action against him. She also confused. "is he see me, that I am watching him"
M : hellooi…. Helloo…. Jaya can you hear me…. Where are you…. 
J : ahmmm….. Ma… Mah…esh…. Yes… Tell me…
M : are you OK? 
J : yes I am OK. Now the interval is over. I need to go to class.
M : OK dear I am also going to sleep. Ummmhaaa…. 
J : OK Mahesh… Bye…. 
M : I don't get one…. 
J : what…..?
M : Ummmhaaa…. 
J : ohhh… OK. Ummmhaaa… Bye Mahesh. 
She cut the call and walked in to the staff room. 
Evening 4:00pm the classes end all are ready to leave. When she walked to near the bus. She heard somebody calling from back. 
Unknown : Helloo Miss. Jaya Miss.. Excuse me. 
She turned back and look there and see the same boy is ran towards her. She is surprised. Why he come to me. Is he ask me why I watch him? She asked him with some fear but font shows in her face.
J : ahmm what? 
Boy : actually I am sorry miss. I will not repeat it. Don't complain against me. 
J : complain for what? (she asked like she don't see anything) 
B : I know miss you see me when I was pissing near wall. If you complain against me; principal take action against me. May be he give fine to me. I font have much money in my home. Please madam. (he begged her innocently. Seeing his innocence she felt relaxed and smiled. She consoled him and said) 
J : ohh that's OK. Don't worry. I will not complaint. Don't repeat it. OK (she acted that she was see him accedentally)
B : OK thank you madam. Thank you very much. (he bowed with his hands)
J : OK Mr…….? 
B : madam Mani. My name is Mani Raghu. 
J : OK Mani. I you can go. 
Mani : OK thanks madam. (he smiled at her and ran towards his bus. She also smiled herself and walked towards the bus) 
Name : Mani Raghavan 
Age : 18 (studied in 10th class. He failed once in 8th and once in 9th and then he transfer to this school from anothervschooland passed 9th and now in 10th standard)
Height : 5'2″ (till her shoulder) 
Body type : lean body. 
Color : dark black
Shoe size : 8
Weight : 46kg

4:54pm school bus stopped in front of the gate. Jaya come out and walked towards to the apartment building. Rahim was there. But he was not smiled Ar say hii to her. She looked around and turned back and see one old man walked back to her towards the building. May be he is live in that apartment. Seeing the attitude of watchman towards her when other person around them she got confidence on him. She smiled herself and walked towards the apartment without saying anything. While having dinner her mother in law said.
Sheela : betti…
J : yes mummy. 
S : betti today Meena call me. (Meena is Mahesh's sister who settled in UK with family) she said her dalivery date is December 12th. She wish that both of us with her whe she give birth to her second child. 
J : that's good mummy.
S : but betti how can we go there. I can't remember to leave you alone here. Your parents also not in India to come and stay here. 
J : ohh mummyyy…. Don't worry about me. I can manage here. Meena deedi need care and support from you.
S : but Jaya betti you are also my daughter. 
J : mummy I told you., don't bother about me. Shekhar uncle and Aunty (there neighbor)  is here. If any help needed I can ask them. They also considered me as a daughter.
S : but Jaya… 
J : nooo mummy pappa and you go there. I will stay here. Pappa you tell to mummy I will be OK here to stay alone.
(her father in law Mr. Sharma looks at her and said)
Sharma (Sr) : betti it's difficult to leave you alone here. We love you so much like our Meena. Can I ask them to take a visa for you. 
J : no pappa no need. That's exam time in our school. I can take leave. I told you I don't have any problem. 
Sr : OK betti, tomorrow I will ask to Mr. Shekar about this. 
J : don't worry pappa Shekhar uncle and Aunty don't have any problem. You tell to Meena deedi both of you will be there at right time.
Sr : OK betti. 
S : we are lucky to have you as our daughter. You sacrifice for us. What we will give to you. 
J : no need anything mummy. I need only your love and blessings.
S : yes betti our blessings will be with you in all time. 
J : thank you mummy. 
After dinner around 9:15 pm she was prepare some questions for class test on next day. She was wearing rose color silk nighty. Around 9:43pm she gear the vibration sound of mobile. She went near the bed and see the Rahim's name on Screen. She took the mobile with a naughty smile.
J : helloo
R : hellooooo my dear friend… Are you freeeeee….. 
J : noooo my friendddd I ammm little busy now…. (she replied with same tone) 
R : ohh I know I know ha ha
J : What you know? 
R : I know you are busy to pleasure your pussy… Ha ha ha
J : cheeee naughty. You don't have any shame. Always think about this only. 
R : ohhh now its late night and you don't have any other job. Then I think you may be in pleasure with fingering. 
J : nooo… I am prepare questions for class test to conduct tomorrow. 
R : ohh sorry Jaya. 
J : it's OK Rahim. 
R : OK Jaya bye. You continue. Good night. (he cut the call, she prepare to make questions. But her concentration were lost. She think about him. "naughty man. Don't have any shame. Always using bad words. But he is good in keep secrets. Today he act like intervened as if unfamiliar to me when that old man is there. So I can trust him." she prepare some more questions and keep the book in her bag and went to her bed. And took her mobile and send a text message to him.)
"thank you Rahim" after 15 sec when he read that message she got call from him
J : hellooo
R : hello Jaya why you say thank? 
J : because today you act like we never know each other when that old man is around. 
R : ohh, Jaya that's my promise to you. This friendship is only when we are alone otherwise I am your society watch man. Ha ha ha. 
J : you always laughing. 
R : yes I am laughing. Because I am talking with my cute beautiful friend Jaya. She give me positive energy. Do I am happy in all time when I talk with her. 
J : ohoooo 
R : hmm Jaya you finish your job? 
J : yes. 
R : then what's next? 
J : what's next? Going to sleep. 
R : sleep? Don't do the work on your pussy like yesterday. 
J : you naughty…… 
R : ha ha Jaya I was thinking to give you another gift if you are fingering. But you are going to sleep. (hearing about gift she is exited.)
J : what gift Rahim. 
R : you don't need now, because you are going to sleep. 
J : please Rahim tell me what is the gift? 
R : that was surprise. But can give you only when your are fingering. Otherwise it will not work.
J : please Rahim tell meee. (she ask him like a child asked for toy) 
R : you are said you are going to sleep. Then you don't need now. 
J : noo I am not sleeping. I am going to do…..hmmm (she stop the words) 
R : you are going to do what? 
J : I am going to do what you say before. 
R : I don't say anything before. 
J : noo you say finge…….. 
R : what finge….. 
J : fingerii……ngg (she said that word with stammered) 
R : Jaya I told you everytime, don't be shy in front of me. I am your friend. 
J : but…. 
R : no… You tell again that. 
J : what? 
R : "I am going to do fingering my pussy" 
J : please Rahim don't tease me. 
R : please Jaya one time you try it. 
J : please….. 
R : no Jaya only one time… 
J : hmmm… I am go… go…ing too doo… fi..finge…ringg….myyy puu..ssyy (she complefe the sentence with shame) 
R : not like that Jaya, said without shame. (she got angry) 
J : "I am going to do fingering my pussy
     I am going to do fingering my pussy
     I am going to do fingering my pussy
I am going to do fingering my pussy" is this OK? (she asked him in angry tone)
R : Jaya why are you so angry. Actually I am helping you to feel the pleasure. 
J : feel the pleasure ? how I get when say this bad words?
R : you don't hear the audio clip? Don't you hear my wife using bad words. Which was encouraging her for sex. 
J : hmmm but Rahim please understand I never use those words. My husband also. 
R : Jaya you agree with me before, we are friends, when we are alone. So you don't show any shyness to me.
J : hmmm
R : what hmmm…? Are you agree or not?
J : yes agreed. 
R : good girl. (she blushed) then let's start?
J : start…..? 
R : you said you are going to do fingering. Then I will give you the gift. 
J : you naughty boy…. Ha ha
R : you naughty girl. (she again blushed) 
J : no I am not naughty. You are naughty. You seek always using bad words.
R : which words?
J : fingering, pussy, lu…..nd. (hearing the word lund from her mouth, he become happy) 
R : ha ha so what Jaya it's normal word. Don't be shy to say those words to me. OK? 
J : OK (now she become bold to him)
R : then now you start fingering. 
J : don't need the dildo? (she ask him openly?) 
R : naughty girl ha ha. 
J : Rahim I told you. Don't tease me. That's why I don't like to talk to you. 
R : Jaya we are friends. I can tease you and you can tease me. OK? 
J : OK. 
R : then we can start. Take your dildo. 
J : wait Rahim. (she went to drawer and take the dildo and come to bed and remove her nighty and lay on the bed.)
J : Rahim I am ready. 
R : OK, first you remove your nighty. 
J : I already removed. (she said with little bit of shyness)
R : OK now open the pic of my Lund and think that your hubby rub on your pussy with his Lund. 
J : I am delete that photo. 
R : why you delete? 
J : its not safe. (but she was store the pic in hidden folder)
R : OK no problem Jaya. I will give you the gift. That will help you. 
J : how? 
R : ha ha just wait. Please attend the "video call" 
J : nooo… It's not safe. 
R : please Jaya… (she think about a second and extend her hand to switch board and off the light in room.) 
J : hmm OK. (he press the video button, when she got requests, she attend the video call. His bearded smiling face) 
R : Jaya can you see me.
J : hmm yes. 
R : but I can't see you. 
J : here I was switch off the light. My mother in law May be come. 
R : hmmm OK. (he think in his mind "no problem my dear you will definitely switch on the light. Ha ha) just concentrate on the screen. 
J : hmmm OK. 
R : now you can see your gift. (she was excited. She concentrated on the screen. Rahim was inside his bathroom. He pull up his shirt over his pot belly and slide down his pant along with underwear and took out his dick out and move the mobile camera towards the dick tip. Seeing his live dick her heart beat become high. Her throat become dry. She make wet her lips with tongue.) 
R : Jayaaa…. (he call her in a seductive way…)
J : mmmm….. Rahim.. (She replay him with heavy breathing. Her boobs move up and down)
R : what you see now on the screen? 
J : your….. Hmmmm… 
R : tell me Jaya don't be shy.. 
J : your lu.. lun..lund….
R : tell me clearly Jaya. 
J : your Lund….. Hmmm… (he stroke the Lund in seductive way and show its entire length. "hmmmmm… Ahhhh…" he geared her heavy breathing time when see a live Lund show in mobile scree. Because of darkness in the room she can only see the screen. So she only concentrate his dick. Because of planing this Lund show, he was shave his public area very neatly and apply olive oil for shining. Seeing his straight circumcised dick in front of her she slowly press her boobs with her left hand. 
Hmmmm…… Aaahhnmmm…) 
R : how is my Lund?
J : it's good Rahim. It's my first time I see a Lu…. Lund in live. (he was double happy because now she started to say the words which she don't speak before. He hear the word Lund from her cute vouce come from her cute mouth)
R : Jaya then don't waste the time. Take the dildo and put in your mouth by thinking of my dick. (she unknowingly took the dildo in her mouth by seeing his dick and rolled her tongue over the soft rubber of the dildo. She need to fingering her pussy also. But the other hand was holding the mobile. She turn to one side and place the mobile on the pillow and adjust the screen towards the vie and move the other hand between her thighs and rubbed her pussy)
J : ahhhmmmm…… Ohhhmmm…. 
R : what happened Jaya? 
J : nothing I just place my hand…. Hmmmm…. 
R : hand…? Where…..? 
J : on my… My.. Pussy Rahim… Ahmmmm"
R : insert your middle finger inside and move in and out. 
J : Hmmm…… Rahiimmm…. Ahmmm
R : don't you suck my Lund…..? Sorry the dildo…? 
J : yes I am. (she moved the mobile towards the mouth and give the sound of sucking) 
R : Ahhhh Jayaaa… My cute girl….. You are good….. (he stroke his dick by imagine that she suck his dick)
J : ahmmmm ahhhh…. (his moaning sound make her horney.. She put her finger inside her cunt and suck the dildo) ahhmmmm…. Mmmmmm….. (he shows the tip of his dic. Precum is oozing out) 
R : Jayaaa now your hubby going to suck your pussy. Just imagine that.
J : noo he don't do such things…. 
R : but I do… Can you imagine I am sucking your cute pussy with my tongue. (hearing those words she felt shiver on her body) 
J : hmmmm…. But Rahim you suck only for your wife. 
R : no Jaya I am helping my lovely cute friend. That she never experienced. (she is super hornier) Can I suck your pussy.
J : yes….. Hmmmm…… 
R : yes… What…..?
J : suck my pussy with your mouth….. Hmmmm (she said with ecstacy) 
R : look at the screen my Jaya. (she concentrated on the screen. He moved the camera from his dick to his face. Now she looks very closely his face. He extended his long tongue out from his mouth to show her that how he suck her pussy. But his intention is that to familiar her with his dirty face. Because she was see only see her husband's cute face. So it's needed to quit the bad feeling about the dirty face of him. Seeing the movement of his red long tongue and yellow teeth make sher body shiver)
J : ahhmmmm……. (she raise her speed of her finger….) 
R : Jaya I am sucking your pussy….. Slurpppp……… Slurpppp…… Slurpppp……. (He making sucking sound she was close her eyes and increase the speed of finger.) 
J : ahmmm……… Ohhhh……. Rahimmm suckk…… (Saliva flowing through her cute fair cheeks between her lips and dildo.after 5 min of sucking acts he said)
R : Jaya now you remove the Lund from your mouth and place over your pussy by watching on your mobile screen. (she looks at mobile screen and place the dildo which was wet with her saliva and placed on her pussy. Her pussy was already leaked a huge amount of love juice. On the screen she shows his dick and move forward and back word like fucking action. Seeing that she slowly move the dildo in and out her tight pussy.)
J : ahhmmmmmm………. Ohhhhh…… 
R : now press your boobs Jaya…. Pull your nipple…… Ahhmmmm (she did exactly what he said also fucking her pussy) 
J : ahhhhmmmmm…….. Ohhhhmmmmmmmm……… Aaahhhhhhh….. Mummyyyy…… Hmmmmmm…… 
R : how is it jayaaaaaa…… (he also stroke his dick) 
J : ohhh it's gooodddddd raaahiiimmmmm…… Mmmmmmmm……. (her hand speed increased)
R : don't stop Jaya… Fuck your pussy with my lunddddd….. Hmmmmm
J : yesss….. Ohhh…. Yessssss…. Rahiimmmmmm….. (she already forgot her status. She is in another world. Her butt is in air due to pleasure. After some time of fucking with dildo… She cummed a huge load of her love juice. Her second orgasam happened in her life.)
J : ahhmmmm Rahimmm……. It's cummingggggg……… My liquiddd…..is cooommmingggg frooommm myy pussyyyyyy…. Aahhhmmmmm…… 
R : give me Jaya I will drink your love juse….. I will suck your pussyyyyyy…… (his words make her mad…) 
J : take it Rahimmm. You lick it fully from my pussyyyy….. Ahhmmmm…. 
R : ahhhmm Jaya…. Take the Lund from your pussy to your mouth and suck….. Hmmmm…. (he wisely tell her to suck his Lund without losing the heat of her body and mind. She was under control of his command. She took out the dildo which was covered by her juice and take in to her mouth and suck the dildo with pleasure. She taste the salty love juice from the dildo. She was in fire. She glupped the saliva mixed with her juice. He can hear the sucking sound.) 
#Jaya #Young #School #Teacher #Chapter
Jaya – Young School Teacher Chapter 2