Jaya – Young School Teacher Chapter 3

 (Leela went near Jaya's room and call her. Jaya come there and open the door)
J : what happened mummy. 
L : nothing beta Girija is here. Come we need to discuss something. ( Jaya come to that room. They explain about Mani. Jaya heard everything and said.)
J : I know him before. He is a student in my school. But I don't teach him. Yesterday I see him here when he come here to keep the milk packet. 
G : ohh that's good. If you know him you can manage him easily. 
J : but aunty, how can I? He a school boy. How can I take him here as a servant? 
G : beta…. Actually it will help him. His father is in home. He is paralyzed fully on left side. His mother was doing household work in many houses including us. And we take him here for Saturday and Sunday. We give him only small work. We can help him easily. But he don't take money freely. That's why I ask you about this. And one advantage too, if he have any doubt you can teach him. Then he don't need to go separate tuition.(Leela support Girija and said) 
L : yes beta, thats good, we can help him
J : OK mummy I agree. Did you ask this to him.
G : no, I was waiting for your replay. May be he will reject. Because he is very shy. But innocent. 
L : it's OK Girija, we are ready. You just ask to him.
G : ok I will…………
That night. After dinner she went to her room as regularly she did. She changed her dress to nighty and panty with pad inside it. She was lay on the bed thinking of her life. Around 12:50pm her husband was calling her but she can't talk to him because she was drive the car. Her mother in law was talk to him. After that he don't call again. It's the first day her day was gone without talk to her hubby. Her thoughts divert to Rahim and previous night incident on roof top. Thinking of that she felt shame. His dick is come to her mind and the flow of his sperm from his Lund. She felt shiver when she thought he were suck her light brown nipple. Her nipples become erect again. 
Her mobile vibrates. She looked at the screen and see *Rahim calling…..* she smiled and attend the call. 
J : helloo
R : hiii my dear Jaya, are you sleep now
J : no… I was just lay on the bed.
R : hmmm good take rest. 
J : hmmm
R : Jaya which fruits you like most? 
J : why? 
R : tell me Jaya. 
J : apple, orange, grapes and banana etc. Why you ast about that? 
R : nothing Jaya nothing. 
J : hmmm
R : Jaya I will call you later, I have to finish some work, dontvslepp now I want to talk you some important thing. 
J : hmmm OK Rahim. (after the call she think "what was that he needed to say to me. I dont know. Anyway wait for him".  She was checking her mobile and watching the photos of his Lund. After 45 or 50 min she got call from him) 
J : hello Rahim. 
R : Jaya can you come to rooftop now, like you come there yesterday?
J : why Rahim, it's too risky. Daily it's not possible. If anybody see me with you there what they will think? 
R : hmm its OK Jaya. (he cut the call without waiting for her replay. She call him back but he don't pic up. She try for some more time but no response. After five min she got his call. She felt relaxed and attend) 
J : hello Rahim…. Why you don't take my call…. 
R : nothing madam, if you can please open your main door now. I place a gift in front of the door. 
J : giffftt….? 
R : yes Jaya please collect that from there without seeing anybody. 
J : hmm OK Rahim. (she was excited. She slowly comes out from the room and walked towards the door and open without making any sound. She fond a plastic cover. She took the cover and close the door and come inside her room. She open the cover and see packet of fruits. Orange, apple and banana, and three packet of milk. She think "why he bring this now?" she took her mobile and call him.)
R : helloo
J : hello Rahim why you bring this much fruits? 
R : Jaya you need this now. You lost blood from your body. Take more fruits and milk. Please care your health.
J : but Rahim why you brought this to me? 
R : Jaya you are my dear friend. That's why I brought that for you. Please Jaya care your health. And if you need anything inform me.
J : but Rahim from where you get this money? 
R : money is not a problem Jaya. My priority is for your happiness. (hearing those words her eyes filled with tear by thinking, how much he care her. It's her first experience. Her lovable hubby never care her like this when she was in periods.)
J : ohh thank you Rahim. How can I return this to you. 
R : I don't need anything from you Jaya. I need to see only your happyness. Only your pleasure.
J : thank you Rahim. You are my real friend.
R : thank you Jaya. 
J : where are you now? 
R : I am walking to my cabin.
J : can you come to rooftop? 
R : why Jaya, before you tell you can't.
J : it's OK Rahim. I need to see you.
R : hmm OK Jaya I will come there. (he was very happy, he ran towards the step. She went to kitchen and take bottle of milkshake from the refrigerator which she prepare that evening and again went outside to her flat and walk to rooftop. When she reached there she felt two strong hands caught on her shoulder. First she frightened, then she realize that's Rahim. She turned and said.)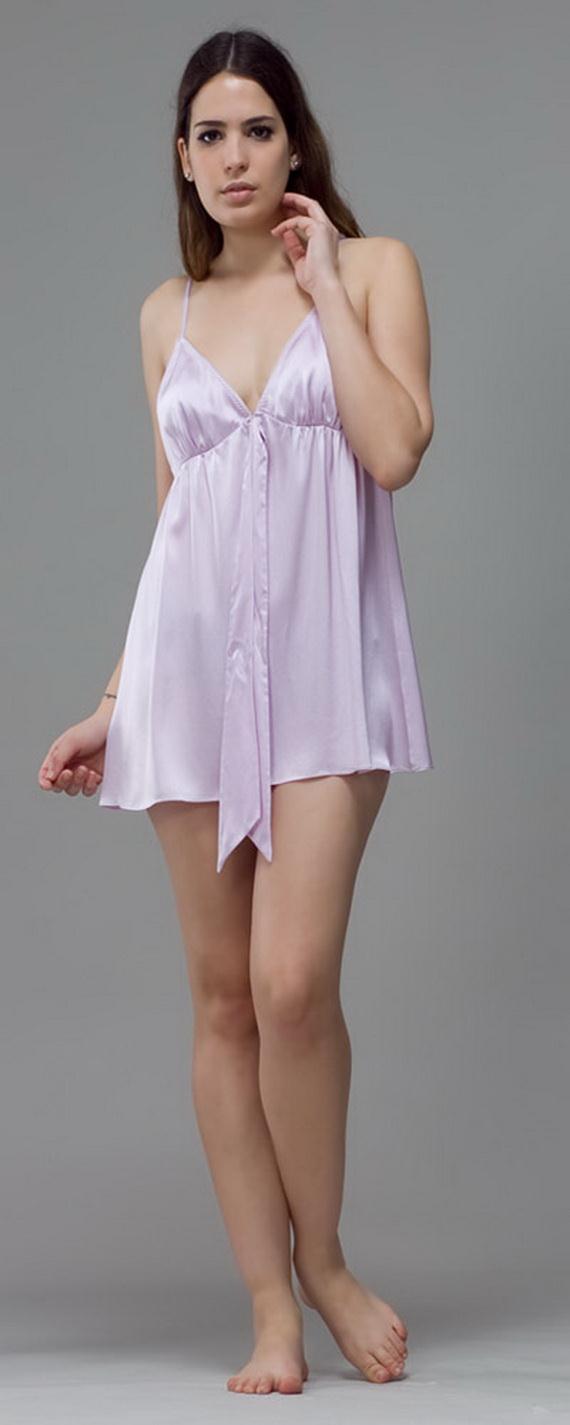 J : hooo I was frightened. 
R : why Jaya I am here. Ha ha. 
J : hmmm
R : Jaya why you call me here. (she extended the bottle to him)
J : to give this for you. 
R : ehat is this. 
J : this is milk shake prepare in evening. I think this give to you. 
R : ohh Jaya it's OK. It's Good for you in this time. You take it. 
J : no Rahim it a small gift for my naughty friend. 
R : OK first you drink it then I will. Agree…. 
J : OK…. (he switch ok the flash light, she started to drink. Some drops fall on her upper boobs and some part flow the side of her mouth. After drunk 1/4 part she give to him. He look the top of bottle and find her lip mark and place that portion to his lip and drunk. Seeingbthat she felt shame.)
J : why you drunk like that.
R : ha ha Jaya you don't know how much taste was there. Your lip was very tasty. (she bent down her head) 
J : my hubby never drink after me or he never touch the part where my lip touch.
R : he don't know the taste that's why. Can you do one thing for me. 
J : what you need Rahim tell me. 
R : I would like to drunk this shake from your mouth. Which make this milk shake very tasty.
J : chee how can you drink. If I give from my mouth that's like waste. 
R : no Jaya that is Amrith for me. 
J : ohh nooo. 
R : please Jaya, you are looking for doing a favor for me. Now I need this. This I want fro you. It's very easy to you.
J : but Rahim that is waste. May be my saliva will mix with that.
R : no problem Jaya it is Amrit. Please I beg you Jaya. (finally she agreed. She took the bottle and fill her mouth with milk shake and looks at him. He lower his head and open his mouth. She got smell of cigarettes from his mouth. But she don't care she was very excited to feed him from her mouth. She slowly moved her mouth towards his open mouth and spit the milkshake mixed with her saliva in to his mouth. He receive everything and close his eyes like he enjoy the taste and swallowed. Seeing that she felt strange feeling on her body. He open his eyes and said)
R : Jaya can you feed me the excess milkshake in this bottle? (she nodded her head. She again took in her mouth and feed him like she did before. This time more milkshake fell on her chest and flowed between her cleavage through her chin. Finally bottle were emptied.)
J : it's empty Rahim. 
R : ohhh it was wonderful Jaya. Thank you so much to give me your Amrit. (Jaya smiled at him) 
R : Jaya 
J : hmmmm 
R : the milkshake is flowing through your body, can I take I from there. (she don't say anything but smiled at him. He move his mouth towards her mouth and extend his tongue and lick on her chin and slowly moved to her lips. When he lick her lips she felt current pass through her body. A slow moan come out from her mouth. "Aaaahhhmmmm…. " when she open her mouth he take that chance and insert his tongue in her mouth and started to lick her mouth. She was responded to him by licking his tongue with her. They lick each other and suck the lips and tongue with a small moan. He break the kiss. She was disappointed and looks at him. He smiled at her and said)
R : Jaya more milk shake is falling here. I need to taste that also. (he showed her chest and cleavage and moved his mouth towards there. And started to lick her cleavage. She was closing her eyes with ecstacy. He keep the mobile on his pocket and place both hands on her both shoulder and slowly slide her nighty strap down and continue licking. She was unknowingly enjoy his act. He slowly moved his mouth on her boobs and suck. This time he took the mobile from his pocket and showed to her boobs and looks at her round boobs. This is the first time he see her fair bare boobs with light brown nipple. He moved his mouth to her nipple and sucked. "ahhhhhhhmmmmmmm……." this time her man was loud. Her nightgown was now bunches on her curvey waist. He sucked her both nipples. He stop his act for some seconds and said) 
---
R : Jaya your nipple is super I need to drink your nipple.
J : hmmm (she blushed. And looks away from his face. He took the bottle and shake it and put some milk shake on her both boobs and started to lick her both boobs.)
R : Jaya it's very tasty Jaya. I will give you the Amrith. Please open your mouth. (saying this he moved his mouth to her mouth. She automatically opened her mouth. He extend his tongue with milkshake and put it in her mouth and sucked her lips and chewed. She suck him back and drunk the milk shake with his saliva. 
---
That was a new feeling and experience to her. He again move his mouth to her boobs and suck and clean her both boobs with his tough tongue. Now her both hands was on his head and her fingers creased on his hair. He know that she is hot now. He continues his sucking. And slowly moved his hands behind her and slide the nighty down and the nighty fell on the floor and make circle around her feet. She was not notice that. Because she was enjoying his chucking on her boobs. He slowly move his both ands on her ass over the thin panty and felt the smoothness of the fleshy round ass.
 When he touched her panty he become alert. He know that it's very risk in this time. Because she is on her periods. She he leave that attempt to remove her panty. After 10 min of sucking and licking her boobs he stopped and moved to her mouth and kiss her lips and suck. Then he brake the kiss and asked her.)
R : Jaya how was the taste? 
J :………….. (silence; she looked at his eyes with shame.)
R : tell me Jaya did you like? 
J : hmmmm. 
R : thank you Jaya give me this chance to taste the Amrit from your nipple. Your boobs are very smooth. I love to taste this. 
J : Rahim mm….. (she wisperd to him) 
R : yes Jaya tell me. (she tell him in Low voice) 
J : Rahim, I don't know what to say. I felt shame, cry, happiness… I don't know what to do. (saying this she hugged him and cried. He consold her and said)
R : Jaya relax. Why are you crying? 
J : Rahim I am cheating my husband by allow you to touch mbody. I don't know. But I love you. Sometimes I felt you care me more than him. When you are with me I felt I am safe. But when I am thinking of my hubby I felt guilty. I dont know what to do.
R : Jaya you are my cute friend. Sometimes I am also like you more than my wife. Love you Jaya.
J : Rahim did we do this wrong? 
R : no Jaya we are helping each other. And care because we love each other.
J : Rahim you are a good person.
R : thank you Jaya. 
J : when you drunk from my mouth I felt you are love me more than anyone.
R : ohh thank you Jaya. (he know that she was emotionally love him. He apart from her and looks at her face.)
R : don't cry my Jaya. I don't want to see your sad face. (he bent towards her and lick her tears and kiss on her eyes)
J : hmmmm…
R : Jaya your ass cheek is very soft. Can I bit. (he whispered in her ear and press her ass cheek) 
J : cheee naughty… (she hit his hand. Now she become normal) 
R : ha ha finally my girl become normal. 
J : I am going. 
R : where? 
J : in my room. 
R : OK you go. (she took her nighty from the floor.)
R : Jaya…. 
J : hmmm what? 
R : you have an amazing body. You are very beautiful. (she blushed and bent her head down) 
J : thank you. (she started to wear nighty) 
R : Jaya…. 
J : hmmm
R : nothing… 
J : hmmm K (she wear her nighty and took the bottle)
R : Jaya you must be ate those fruits and take care your health. (she smiled at him) 
J : OK Rahim. 
R : Jaya can I get this Amrit daily. 
J : I don't know. 
R : please Jaya tell me. 
J : Rahim it's risk to meet here daily. (hearing that he was very happy, that she don't have any problem but she has fear about others)
R : OK Jaya. 
J : can I go now. 
R : yes my dear. (she turned back towards the step. He moved back her and hugged her from behind and kiss her neck. And turned her and kiss her lips. She was shocked on his sudden attack. But she turned on and responded kiss. 

They kiss some more time. He was press her ass harder. She bit his lips. Finally they separate. And he said) 
R : sorry Jaya I can't control. Sorry. (she place her finger on his lips and said) 
J : no need sorry Rahim you help and care me a lot. Thank you. And one thing, I know you will not said this to anyone but I remember to take care.
R : yes Jaya I will. Love you. You go now. (she walked to her flat. She is thinking "I can't imagine how I kiss him how I allow him to feel my body. But his touch, lick and kiss give me the most pleasure which I experience in my life. How my life change with in these 4 or 5 days. I can't imagine. Ohhh his hands are very strong. That make me pleasure when he press my ass." She went to her bathroom and stood before the mirror and watch her naked body. The stain of his saliva and milk shake was on her boobs and face. She smiled and pinched her light brown nipple. Then she take a body bath and come to bedroom and lay on the bed. She see a message notificationshe open the message.
"thank you Jaya" 
"for what?" (she replied back) 
"you allow me to kiss and lick your body" 
"actually I enjoyed it" 
"really?" 
" yes" 
"Ohhh thank God. Finally my Jaya open her heart." 
" ha ha" 
"Jaya did you need it daily?"
"I don't know" 
"but I know, don't worry I will give you dear"
"hmmm"
"ummmaaaaa" 
"OK Rahim I am going to sleep" 
"OK, I dont get back" 
"what?" 
"ummaaa" 
"ummmaa for my naughty boy" 
"ha ha thanks Jaya, good night" 
Next day she was wake up when hear the alarm..
"Jaya did you need it daily?"
"I don't know" 
"but I know, don't worry I will give you dear"
"hmmm"
"ummmaaaaa" 
"OK Rahim I am going to sleep" 
"OK, I dont get back" 
"what?" 
"ummaaa" 
"ummmaa for my naughty boy" 
"ha ha thanks Jaya, good night" 
Next day she was wake up when hear the alarm..
After breakfast Jaya went to wash her clothes and set the washing machine for washing. Her in laws was watching TV in hall room. When the door bell rings Leela went to door and open. Girija was stood there. 
L : ohh Girija please come. 
(they sat on sofa) 
G : Leela I ask to Mani about what we discussed yesterday.
L : then what he said. 
G : he have shame and fear to work here. 
L : why….? 
G : I don't know, may be Jaya is the teacher in his school. 
L : hmmm then shat to do. I was very happy first to take him here for helping jaya when we left. But….
G : hmm… Do one think you tell to Jaya to talk with him. May be he will agree when his teacher ask him.
L : that's right. I will tell to Jaya. 
(Leela went to Jaya and told everything to her. Jaya said OK. Then Girija went to her flat and send Mani to Jaya's flat. Leela called Jaya) 
L : Jaya… Mani is here. 
J : mummy send him here I am in kitchen. 
L : OK beta, Mani you go to kitchen Jaya is there. (he walked to the kitchen, she was prepare curry for lunch. Seeing him she smiled and said) 

J : Ahh Mani come. (he walked towards her with shy face)
J : Mani how are you? 
M : fine miss (he replied with low voice) 
J : had your breakfast? 
M : yes miss. (she walked toward the refrigerator and took mango juice and poured in a glass and give to him. He took and said)
M : thanks miss. 
J : hmm Mani, why you tell you can't work here? 
M : errrr….. Hmmmm… Miss… I…. 
J : why you afraid Mani? Girija aunty said you will not take money from others freely. You will take after doing job. That's why I decided to take you here for work. I know about your family. Girija aunty tell everything. Don't be think you are a servant here. Just think you help your teacher. OK.
M : hmmm OK. But…. 
J : what's your problem Mani. ( she moved towards him and asked him by place her hand on his shoulder) 
M : madam I felt shame to stand in front of you. 
J : why Mani? 
M : you see my this that day when I piss on wall. (he showed his finger to his Lund area, hearing that her words also broken, she felt shame also) 
J : err… Hmmm… M.. Mani that's  OK, I will not tell to anybody, don't be shy. I forget all thing ok. I will not complain about that incident to principal. You must concentrate on your studies. If you need anything for your studies I can help you.
M : thank you Miss. (He lift his head and looks at her eyes and said)
J : Mani you are a good boy. I know you also do this household work for your family. That's why we think to help you. 
M : thank you miss.
J : now tell me, are you ready to be here? 
M : yes madam. 
J : OK thanks Mani. I will tell to Girija aunty, that you are ready to help me here. 
M : OK miss, no problem I am ready. miss can I go now?
J : OK Mani you can. But don't be hesitant to ask help from me ok. 
M : OK miss thank you. 
J : hmmm
M : miss today evening I will go to my home, my bag and school dresses are there. 
J : OK Mani. 
M : bye miss, see you tomorrow. 
J : bye.
#Jaya #Young #School #Teacher #Chapter
Jaya – Young School Teacher Chapter 3