My life story (chapter-1) – Sex Stories

Hi i am sultanate, a 28 year old female from Kashmir. I want to tell story of my life of how i became a local whore from a shy girl.
I wasn't always hungry for cocks like i am now, my cousin played a big part of helping me discover my true self which is a cheap whore.
Yes, a cheap whore, that's what i am, i just love being controlled by men and use me like a toy. I can't control myself when i see a juicy cock.
For past 10 years i have been fucked by countless men and women, used like a cheap slut, also sold to men for short time periods and have done many adventurous sexual things, i enjoyed every moment of it since i gave in.
Now i wanted to tell everyone how i felt while going through all this, my story from being a little shy girl to a cheap whore whom everyone i know used and enjoyed as much as they liked.
It all began 10 years ago……
I have divided my story in chapters hope you enjoy them!
"CHAPTER–1: the beginning"
It was a shiny morning when i heard my mom yelling for me to get up and get ready for school as i always used to get late. I was lost in thought looking out through the window when the door to my room opened wide and i saw my mom coming in and throwing my quilt away, that's when i came back to my senses and ran straight to the washroom to get freshened up.
I have no father, i lost him when i was 2, I don't even remember anything about him. My mom is a hard-working women as she had to raise me alone and here i stand an 18 year old girl always causing trouble. She never remarried because she faired that i might be mistreated by her new husband because it happens often in our society.
She gave up that thought for me and i love her so much.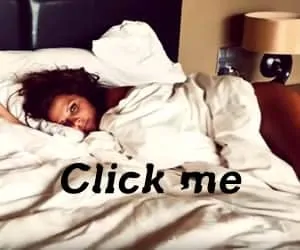 "i remember this day clearly because i lost my virginity on this day to my own cousin who was 6 years older than me at that time".
when i was ready for school i went to mom to say goodbye, she said that she was going to be late that day as she had to do extra work (she was a bank employee) because it was end of the year. We said our goodbyes and left for our destinations.
It was a quiet day at school as usual as i was very shy, i even had only one friend obviously a girl, and i returned home early that day because i had to masturbate (i wasn't an angel and i had that whore in me since my birth) badly. But to my surprise when i reached home i was welcomed by my cousin.
About my cousin: he was 24 at that time, well built because he was a gym freak, handsome insanely, good at almost everything, caring (he had a crush on me for a long time which i got to know later), rich, player (as in with fucking different girls) i knew it for some time but he was unaware of it, and lastly he had a big fat cock (which obviously became one of my favourite cocks later).
There was a lot more but let's get back to story already because i will tell more about him along the way…..
he welcomed me with a warm hug took my bag and asked me to enjoy the meal he had prepared for me. I was a bit surprised by his extra sweet behaviour (he was usually sweet but not as sweet as he was on that day) but it made me happy somehow (honestly i also liked him from start, how cannot one like him he had everything a girl could ask for, i was confused at first but later it became clear to me). I enjoyed the meal and went to my room to get changed but before i could get up he held my hand which really surprised me and he looked directly in my eyes and told me to wear something beautiful as he was taking me out tonight, God i was in shock, i was out of words, i wasn't sure of what's happening but i somehow managed to say yes and went to my room and locked the door.
It took me few minutes to gather my thoughts and process what happened a while ago, i mean he not only took me by surprise but he also didn't bother to ask me the answer he just said we are going out directly, what confidence he had, but i have to say i was impressed by what he did and it had me thinking what was going through his head and i finally decided to find out.
So i got ready, i put on some makeup to give a final touch to my look and went out to living room where he was watching tv while waiting for me. He then saw me and i could tell by his expression he was amazed by what he saw, i never knew i was that beautiful. All i was able to do was blush while looking towards the floor, he came near me and put his fingers under my chin and lifted my face up and looked directly in my eyes and said, you are so beautiful that i can die for you right now.
I wasn't able to say anything because i was shy, all i was able to do was turning red and smile, he laughed on my reaction and held my hand and said let's go. Then we left the house and he took me to a expensive restaurant for dinner. We had dinner and then we left the restaurant, he asked me how was the evening, to which i replied it was great i enjoyed very much and i also said i would like to do it again sometime.
And i asked him to take me home now because i was worried mom could come home any time now but he had planned something else and he told me to trust him.
I wasn't sure what was going to happen but deep down i didn't want the night to end so i nodded and he drove us to a hotel far from our home.
I was a bit scared at first and asked him what about mom, he said he took care of it as mom was already going to be late so he asked his sister (my cousin sister) to cover up for us (she knew that he liked me so she was helping him). I was relieved for a bit but not for long, i was really nervous because i was going to spend a night alone with a man in a hotel.
I knew what was going to happen but i ignored it for sometime because everything was perfect for me, i had never felt like this before, it was good so i went on with it.
Then we entered the hotel and he had already made reservations and we were given the alloted room. As soon as i entered the room, i was surprised because the room was decorated, flowers on the bed, balloons on the walls and a table and a cake in the middle of the room.
I turned back to ask my cousin what was all this but before i could speak he went on his knees and pulled out a ring and proposed me to be his girlfriend while directly looking me in my eyes. I was lost, out of words, shocked, surprised but honestly i was so happy, it felt like a dream, like i was in a movie or something, but i was on cloud nine.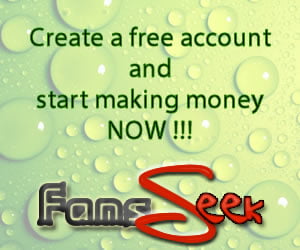 I was quite for few minutes and my cousin was knees the whole time waiting for my reply, I don't know from where i got the courage, i just grabbed his collar and pulled him towards me and locked my lips with his and he held me in his arms and wrapped my arms around his neck and my legs around his waist. He then slipped his tongue in my mouth and started sucking my tongue furiously which really turned me on.
He then took me to bed like that without breaking the kiss and put me down while laying on top and started to kiss and lick my neck simultaneously, he then took his one hand and pressed my right boob over my dress, i was a bit scared and told him to stop.
Pages: 1 – 2
#life #story #chapter1 #Sex #Stories
My life story (chapter-1) – Sex Stories