Played, and went back for more

As a 32 year old white man, I have often wanted to give a blow job. I would watch porn, and found sexual humiliation really got me turned on. If I ever got the chance I wanted to suck a cock with a woman watching, or ordering me to do it.
I read stories about men who wore panties and loved it, so I got some and tried it. I have several pairs now. I ordered several dildos, and fake dicks to suck and it wasn't that bad. I even got a few to fuck my ass with. Not too big.
After breaking promises to myself many times, i Finley got some beer, and checked into this hotel where the whores hung out at.
Many women asked me if I wanted a date, then I decided to settle on this 1. Her name was Candy, She was a nice looking black woman about 45. We drank a little, she would ask what I'm into. Finley I pulled my pants down showing her my crotch less panties, and I showed her my real life dildo.
She seemed to enjoy this, saying ohhh yes baby, you kinky devil you! I opened up to her, telling her my wild fantasies, all about humiliation and such, she started teasing me, making me call her miss goddess, as she called me cocksucker. I really got excited with this, as I showed her why I liked the crotch less panties, I pulled my balls out and let them hang through. We drank quite a bit, and things got more exciting, she would put my fake cock in her pants, and unzip letting it stick straight through.
I would suck it as ordered, she would instruct me on the proper way. My cock was super hard at this point, and she told me to grab the ice bucket, we're going to go get some ice. Me in my panties, with balls hanging out, her with a fake cock swinging from side to side, off we go. We walked out the door, walking down the hall way of several closed doors, headed to the ice and vending machines.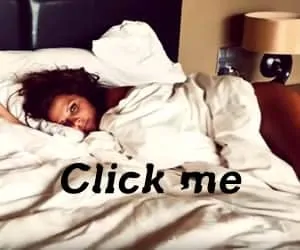 I was super humiliated, and a little scared, as we turned the corner, my worst fears were waiting. There stood 2 prostitutes, and 1 man. I was surprised at there reaction, it was of ohhh baby, you got you a cocksucker don't ya?
Candy in a playful tone said ohh yes, for all night long too. She turned to me and said isn't that right cocksucker? Yes miss Goddess, I answered,
She ordered me to get ice, as they talked, she invited them to our room, asking the man, a fat white guy, if he wanted his cock sucked. He said of corse, Candy told him that would be no problem, then said isn't that right cocksucker? Yes miss goddess, they all chuckled.
When we got to the room. I quickly learned what the ice was for. She made me fill the bucket up with water, then straddle it, putting my balls in the cold ice water. The other ladies talked a bit, then they left. Candy asked the man did he want some beer, then she said ok cocksucker, get Mr. Sir and myself a beer! I was glad to get my balls out of the ice water, and quickly got them beers,
Candy, noticed my cock was still a little hard and ordered me back into the water. I obeyed, as they were talking. She told him she had me for 3 years, that I'm a GREAT fuck, and I suck cock like a good bitch should, she then ordered me to lay across his lap, and pull my panties aside, I did as told as mr sir pushed one of my legs down on the floor, allowing my ass to be spread, not knowing what was about to happen I quickly felt his lubbed up finger, playing with my hole, he was saying oh yes, she does have a good fuck hole, Candy then said it's good and tight. As his finger entered, he wiggled it all around, saying ohh yes. I'll take her!
Candy said ok 1 hour then I'll be back, don't wear her out too much, she got other cocks tonight. She then ordered me to show Mr. Sir. A GREAT TIME! I said yes miss Goddess. As she walked out.
Mr. Sir waisted no time, he pushed me off him stood up and got nude in no time. He called me a cocksucker and ordered me on my knees. I took his cock with no hesitation, it was semi hard, as I started sucking it, I licked it up and down as it grew to full length, I was surprised at how small it was. Not too big around and not too fat. Nothing like me dildo. I could get all of it in my mouth, going ever so slow, while I reached up getting a hand full of his balls.
He guided my to the chair as he sat on the edge of it, pushing himself out as far as he could. I went down on all fours sucking, licking, and licking his balls from time to time. At one point he forced my head all the way down on him holding me there for quite some time…after what seemed like 5 minutes, he ordered me to go get him a beer. I stood up. Walked over to where where the beers were, bent over got two as he made a few crude remarks about my ass.
I handed him his beer as he ordered me to sit in his lap to drink mine. I say one sided of his cock as we drank he called me all sorts of names, asking me if I'm really a cock whore, and how many cocks has Candy made me suck? I made up some numbers. He handed me some lube telling me to drink up and get to work, I drank my beer down, took the lube, rubbed it all over his cock as he spread his legs, pushing me to the floor, then he ordered me to turn around and show him my pussy, with me on all fours, in front of him while he sat on the edge of the chair, he grabbed my hips pulling my hole straight to his cock.
I took it very easily, as he worked it all the way in. He would pull back very slowly, telling my what a good pussy I had, he worked it back and forth slowly, for several minutes, he keep on telling me what a fuck hole I was, then he ordered me to rock back and forth. I was working it faster and faster as I went, he slapped my ass a few times calling me names. Then all of the sudden he pushed me off him saying turn a round bitch. Hurry bitch hurry.
I turned to be met with him stroking his cock furiously, as he pulled my head closer. He shot a load 2 Nd to none. Good God, he cam a lot. His first wave splashed right on my nose, as he pulled me closer, the 2nd wave shot right on my closed lips, then he forced the head of his cock in my mouth with a 3rd 4th and even a 5th wave of cum. It was dripping out of my mouth as he would rub his cock on my face spreading cum all over me, he was saying if I loved cum. I would try to answer as he pushed his cock back in. Laughing and exhausted, he lay back telling me to go get a wash cloth and clean his cock.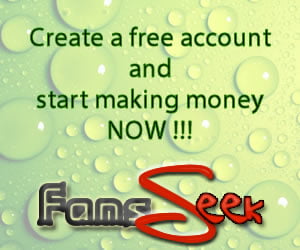 Right after I got his dock cleaned he told me to lick his cum from my face. As I was doing this he was laughing saying
damn bitch, Candy sure did a number on you. He told me he needed to hire me to come clean his house fo a weekend, and asked me if I would like that?
He had me serve him a few more beers, while he ordered my to take the ice bucket challenge, he said I wasn't allowed to jack off, or cum or even have a hard on..
Pages: 1 – 2
#Played
Played, and went back for more