Romance with my client – Sex Stories

Hi friends & readers
This is my first post in this site. Hope i wont disappoint you as im new here.this is my story of how i was hired by my client and how we enjoyed ..true story to be honest..
Im vinod and im a escort in chennai
As privacy concerns i cant provide photo here.
Yes one friday, i think so as im in my office my client called me wheather i available for saturday and sunday..
I replied , only on sunday im available mam
Client replied dont be late on sunday and to be sharp at 6.30 am to have morning showdown.
I was on time and phoned her from outside her flat . She replied door is closed with lock opened.and to come inside.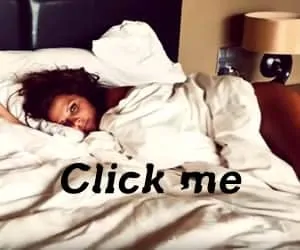 I went silently and entered the flat and closed the door. As everything was planned before that what i should do..i started the bash.
My lady was on bed naked and covered with bed sheet. I removed my dress and covered only with inners.. i entered the bedsheet hugged her . She replied " hey CB ( call boy ) as she calls me..whats up for today". I replied " gonna swell up my Queens god hole and taste the honey""
She smiled and we cuddled in bed .. i kissed her very passionately.. very soft and we had kissing for around 10mins her saliva is much sweeter than orange juice.
I started to turn her towards me and and kisses in her fore head .. she loved it and uttered " im in love with u baby" .. yeah she is perfect milf and a divorce. I can tell more than this about my client.
Again we kissed but her hands turned on my cock and starred to rub .. shaking to and fro.. slightly i had precum and my cock is rock hard. I have 6 inch and its my real size not fake. She gave me a blowjob .wow… morning blowjob… she owns my cock even im not allowed to mastrubate without her permission when im alone. She licked and kicked out my micro babies after 20 mins she took it all inside her pussy.
She came up on my top and said ' its your turn CB'. I understood her and first teased her with my tongue licking all of her body making her wet.. then i kissed her belly button it was a horny feeling for mee too.. i was licking it too aggressively she had her leg shaking orgasm and started leaking .. i said no baby its too soon…. Then i started worshipping her pussy describing it inch by inch and word by word..
I stated all over by kissing the pussy ..yes it was neatly shaved. With little to no hairs.. i licked it cleanly ..wow god given moment..sweet sweet sweet ..i really enjoyed it.. she too enjoyed it..
Then slowly i entered my tongue inside her pussy .. wow.. its soft too soft its like chocolate for me i inserted my tongue and pushed to and fro ..she started to have her orgasm and leaking again ..
She pushed my face to her pussy smooching it and all her honey was in my face… she had a enormous orgasm ..them i held her in my hand took her to sofa and positioned her in sitting syle and inserted my fingers and ruined her orgasm ..again and again.. you know she was in heaven… and splashed the juice out… yeah its 3 orgasm i think soo. We kissed a lot ..tasted each other and enjoying …. As the script was i should be a husband for her one day and i was her husband for that day .
. we didnt had sex as it was not on script. We bathed together made love in bathroom and even romance.
Then i cooked food for her ..
( yes i know cooking).. and i was baby feeding her and she loved the care and love of me. That sunday was very long and we were naked all day enjoying each other.
Later she paid me well … everyone deserves for their work. And we kissed once again and i left my honey girl..
Hope all my readers enjoy it
Cheers
Do you like it.
Review ,reply to my post so that i could know my depth.also intrested person can poke me in my mail.
My mail
Id
'[email protected]'
#Romance #client #Sex #Stories
Romance with my client – Sex Stories