Service kavalana instagram pilla – Sex Stories

Read my previous story also ( Facebook girl tho sex).
I'm 26 male from hyderabad. Modda 6 inches black colour. Ammailani dengalani baga korika naku. Girls ni adgithe timepass dengi potharu thapa real ga meet avaru.
Valani dengi maname dabulu ivadam endi ani nene dengutha money ivamante dorkutharemo ani try chesa.
Fb lo comments peduthu unde vadni "ruff ga dengichkovali ankune hyd lanjalu unte text me.
Timepass dengakunda who can pay and ela dengina guda muskuni dengichkune pooku doola una lanjalu matrame txt cheyandi.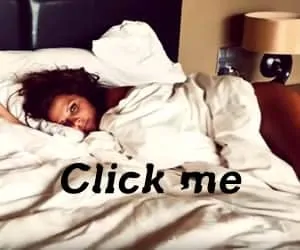 One day chat chesi block cheyadam. Hi ani dengeyadam. Vastha ani hand ivadam ilanti fake galu odu. Be genuine to have fun. " Ani fb and insta sex pages lo comments peduthu unde vadini.
Fb lo ammaini dengina tarvata gap vachindi. Evaru dorkatledu dengudam ante.
Page lo posts pete vadni. Vere pages lo comments pete vadni.
Oka roju oka ammai message chesindi page ki. Accept chesi rply icha.
I need your service ani message kotindi. Ne details ani adgithe i'm prathyusha (name changed) age 27 ani chepindi. Where are you from ante avani nduk le kani.
Repu i'm having a party with my friends in a resort near shameerpet. Marriage mundu party idam ankuntuna and naku pelli mundu sex cheyalani undi okasari. Need your service andi.
Idi kuda timepass batch ee ankuna.
Pics adgithe pampindi. Danivo kado ankuna. Slim ga undi small boobs. Nv vache type kadu le ila chala mandi adgutharu.
Mali rply undadu block chesi potharu ante nen ala kadu real ga vastha andi. Sare le idi radu le timepass ana avthadi chat chedam ankuni chat chesa.
Sare entha isthav ante 5k andi. Enthasepatki ante morning daka unta andi.
5k kastam 10k aithe vastha ana.
10k aithe i cant room booking kaka 7k istha andi. Ok ana. Ekada place ante shameerpet ki ra resort lone room book chestha. 7 ki na friends elipoyaka we will have it andi.
Akada odu secbad ki vachi oyo book cheyi kaludam ana.
Sare 7 ki start aye mundu i'll txt apdu nv ra. Room book chesi screenshot pamputha andi.
Ok ana edo sollu dengindi kasepu chat lo. Ela denguthav adi idi ani.
Avani nduku vachaka dengutha ga apdu chudu. Edo real ga vachinatu adguthunav. Nen ela denguthano chepthe kelukuni neku karaka pothav block chesi ana.
Arey nen vastha nijamga andi. Sare vachinapdu chudam ana.
Antha unte video call chestha confirmation ivu ante kasepu aagu istha andi.
Sare ana inka no rply. Sare poindi le ankuna. Nxt day morning chusthe account block chesindi.
Denamma prathi lanja message cheyadam timepass dengipodame ankuni silent aipoya.
Evening 6 ki message vachindi hi ani.
Endi block chesav ga mali nduk message chesav ante evarana chusthe bagodu pelli ki mundu. Anduke block chesa andi.
Sare endi chepu ante 7 ki start aye mundu message chestha andi. Sare le vachinapdu chudam ankuna.
7: 10 aa time ki i got a screenshot secbad lo oyo book chesinatu. Denamma nijamgane vasthunda ankuni shock aya.
She txtd nen start aya oka 30mins lo vastha nv kuda ra ani.
Sare ani rdy ayi i went. Oyo dgra una. Cab nmbr chepindi. Chusthu una. Cab vachindi long frock scarf katkuni digindi.
Where are you ani message chesindi. Ikade una i saw you ani kota. She reached me and said hi.
Oyo ki check-in ayamu.
Lopalki velagane door lock chesi she took off sandals and scarf face chusi pic lo kana baite bagundi ankuna.
Ranu ankunav kada andi.
Mari ala block chesesthe vasthav ani ela ankunta. Chala mandi alage chestharu daily ante. Sare le vacha ga ipdana nen genuine ani namuthava ante. Ya ana.
Ok ela aindi ne party ante bane aindi. Kani evening gurinche thoughts ani chepindi.
Nduku ani thoughts ante na ex tho sex chesa okesari. Mali cheyali anpinchindi. Evarnana adgudam ante mali leni poni headaches.
Anduke i searched online ne comment chusi nek message chesa andi.
Mirror dgrki veli necklace earrings teesthunte i went and hugged from behind. Silent ga nilapadindi. Oka hand stomach paina peti rub chesthu neck ni kiss chesthu lick chesthunte she enjoyed it.
Munduki tirigi na face patkuni kiss chesindi. Lips bagunai danivi. Ala mirror dgre nilapadi baga kiss cheskunam.
Dani nadumu press chesthu oka hand guda paina peti gatiga dgrki laagi guda pisukuthu press chesa.
Na modda apatike lechindi dani pooku ki thagilela peti denguthunatu moment isthu kiss chesthunte daniki breathing baga heavy aindi.
Dani frock vipeyamana she took it off. Black bra and black underwear vesindi. Deeniki manchi taste ee undi colour combination lo ankuna.
Mali vachi na shirt vipindi.
Chest hair ni fingers tho thiputhu mali we had a kiss ee sari dani rondu pirralu baga pisukuthu. Guda bokka ni press chesa underwear paina nunde.
Slow ga nadmu press chesthu boobs dgrki velani. Bra paina nunde press chesthu. Chinaga una hand ki saripothayi parledu le ankuna.
Boobs gatiga press chesthunte adi kiss apesi enjoy chesthundi. Inka venki thipi boobs rondu baga gatiga nokuthu neck paina bites and licking chesa.
Adi na hand paina hand peti nokinchkuntundi
Dani front ki thipi bra paiki ethanu. Chala white ga unayi boobs with light brown nipples.
Oka dani notlo petagane adi na head patkundi. I started sucking her boobs hard. Nipples korkuthu marchi marchi suck chesthu. Bed paina padesa.
Dani paina padkuni boobs baga suck chesthu oka hand pooku paina pet underwear paine.
Apatike baga wet aindi daniki. Enti ve toilet posinatu intha wet aindi ante. Baga gap vachindi mari.
Baga korika tho una. Anduke ala wet aindi. Epdana kudrinapdu finger cheskunta anthe andi. Hand underwear lo peta. Baga wet ga full vediga undi.
Inka aagaleka dani underwear vipesa.
Pooku clean ga shave chesi pink lips tho wet ga merusthundi.
Inka legs rondu baga spread chesi pooku pedalu. Spread chesi tongue tho lick cheyagane daniki cntrl kaka na head pooku paina press cheskundi.
Baga lick chesthu clit ni chaparisthu korkuthu madyalo pooku loki tongue durchi teesthu unte daniki asal cntrl kaledu.
Baga tongue fucking chesa. Tongue lopalki petina prathisari juices kaaruthu unai.
Kasepatki daniki orgasm start ayi na hair gatiga patkundi. Na head ni thodala madyalo peti gatiga press chesi na face paina leak chesesindi.
I licked it all.
Ela undi ani adgithe chala baga nachindi ani hug cheskundi. Kasepu ala boobs press chesthu padkuna.
Daniki mood vachi na modda paina hand vesindi. Pant paina nunde press chesthundi. Ilage unchuthava ante pant zip teesi na modda baitiki teesindi. Black colour lo bagundi andi.
Bagunte cheeku ana. No nak notlo petkodam istam ledu na ex di kuda petkoledu and anal kuda istam ledu andi.
Mundu alage untadi. Tarvata odana nuve cheekuthav. Ila adi odu idi odu ante em enjoy chesthav. Ani chesthene pelli ki mundu eenjoy cheyali ankune ne korika teeruthadi ante smell vasthadi no andi.
Aagu ani pant vipi modda wash chesi nen techina chocolate melt aindi. Modda ki chocolate rudanu. Inka cheeku ante sare ani notlo petkundi. Chocolate flavour ee vasthundi ani suck chesindi.
Teeth tho modda ki guchukuntunte teeth vadaku nly lips and tongue ani chepa.
Sare ani suck chesindi baga. Dani juttu patkuni notini baga denganu.
Naku leak aye time ki adiga notlo poyana ante odu andi. Sare face paina postha ana ok andi.
Baga notini dengi face paina leak chesa. Dani face alage mirror lo chuskomana.
Face paina kante notlo poskunte taste bagundedi ante tarvata chudam le. Andi. Sperm dani face paina nndi teesi dani boobs paina raasi press chesa kasepu.
Adi veli wash cheskuni vachindi.
Na paina padkopetkuni kiss chesthu dani pirralu press chesthu guda hole ni rub chesanu. Pooku wetness tho finger thadipi finger ni guda hole loki durusthu fingering chesa.
Na modda lechindi. Start chedama ante ok andi.
Chocolate flavour condom veskuni.
Dani bed corner lo padkopeti legs spread chesanu.
Wet ga undi pooku. Modda top ni pooku lips dgra peti press chesanu. Kodiga tight gane undi.
Kodiga force pedthe durindi.
Aagu meliga andi. Virgin kadanav ga intha tight undi ante. Epdo chesa. And vadidi ne antha laavu kadu andi.
Pages:
#Service #kavalana #instagram #pilla #Sex #Stories
Service kavalana instagram pilla – Sex Stories