Jeth Ki Garmi – Sex Stories

Ye kahani hai govindpur gaav ki ek bahut hi sharif or pativrata auart ki jiska naam hai sangeeta.
Sangeeta ek bahut hi khubsurat or bhare pure jism ki malkin thi…uske sharir ka har ang bhagvan ne bahut hi fursat hi banaya tha…uska har ang ekdm sanche me dhala hua tha…mtlb ekdm perfect tha.


Uski shadi govindpur gaav ke hi kishan lal se hui thi jo ki suresh lal ji ka beta tha..sangeeta abhi apni jawni ke charam par thi…mtlb 28 salkit hi..or uska pati kishan tha 35 ka.


Ab aap sochenge ki dono ki age me itna anter kyo hai…wo isliye kyoki sangeeta ek gareeb ghar ki ladki thi or kishan lal peso vala tha…baki to aap samjh hi gaye honge…sangeeeta ke sasur Suresh lal ki umar hogi yahi koi 60-65 sal or inke alava ghar me 3 sadasya or bhi the…kishan lal ka bada bhai ratan lal or uski biwi jyoti or uski ek ladki radha..
Ratan lal ki umar thi 45 sal or jyoti thi 40 ki


…or radha ne abhi abhi apne jeevan ke 18 basant pure kiye the…mtlb wo bhi puri jawan ho chuki thi…is ghar ki sabse badi khasiyat ye ki ghar ki teeno aurte( ek ladki) nihayat hi khubsurat thi…lekin ghar ke mard utne hi badsurat.
Sangeeta jitni khubsurat thi,kishan utna hi badsurat..lekin rattan lal thik thak dikhta tha or uski sabse badi khubi thi uska sharir…jo usne kasrat kake banaya hua tha…
Govindpur gaav apne aap me ek bahut hi khubsurat gaav tha bilkul sangeeta ki tarah…charo taraf fele hare bhare pahad or hariyali gaav ki khubsurti me char chand laga dete the…ye gaav madhyapradesh ke satpuda ke janglo se ghira hua ek chota sa gaav tha..gaav me ganne ki fasal bahut jyada ugai jati thi…or sab log apne apne kam me lage rhte tha or khush the.
Is ghar ke sabhi sadasya kheti krte the bas radha ko chodkr…kyoki wo school jati thi pas ke hi gaav me.wo abhi 09th class me thi or apni saheliyo ke sath pedal hi dusre gaav me jati thi..
Radha
garmiyon ke din the..ganne ke kheto me ab ganne kafi bade ho chuke the..garmiyan abhi bas shuru hi hui thi..yani ki march ka maheena tha…raamprasad ji apne kheto me kaam kr rhe the or unke dono bête bhi unke sath hi the…
Ghar pe sirf sangeeta or jyoti hi thi…sangeeta kitchen me khana bana rhi thi or jyoti baher kapde dho rhi thi…kapde dhote time jyoti ne apni sadi or peticote ghutno ke upar tk kr rkha tha..or baher ka darwaja bs tika hua tha…is time ghar pe koi aata jata bhi nahi tha isliye wo befikr hokr kapde dho rhi thi…
Tabhi achanak darwaja khula or ek 50 sal ke aaspas umar ka ek Buddha ghar me bilkul jyoti ke samne aakr khada ho gaya…jyoti ekdm sambhla nhi payi or n auth payi…or buddhe ko uski aadhi nangi tange dikh gyi..uska blouse bhi pani me geela ho gaya tha isliye uski chuchiya usme se saf saf dikhyi de rhi thi…
ye Buddha or koi nah…gaav ke sarpanch ka muneem "hariya" tha…
jyoti ekdm sharminda si ho gayi thi…usne niche garden kiye hue hi hariya se pucha.
Jyoti-kya baat hai chacha,aaj aap subha subah kese aa gaye…ghar pe to koi nahi hai abhi..
Hariya jyoti ki chuchiyon ko ghurte hue bola
Hariya-are tum ho to ghar pe…lekin tumhare alava or koi dikhai nhi de rha…sab kaha hai..
Jyoti ne ab najar upar uthkr dekha to wo sharminda ho gayi kyoki hariya use hi ghur rha tha…lekin na jane kyo uske sharir me ek laher dod gyi hariya ki nazro se…jyoti ek acchi aurat thi or aaj tk apne pati kea lava kisi se nhi chudi thi..lekin uska man bada chanchal tha or use fuslana jyada aasan tha…halaki wo apne pati se bahut pyar krti thi or use kabhi dhka nhi diya tha..
Sangeeta jo ki kitchen me thi..dono ki bate sun rhi thi..kitchen me ek khidki thi jo i band thi…lekin usme ek chota sa surakh tha jisme se aakh laga kr baher sab kuch dekh skte hai..
Jyoti ne na jane kya soch kr bol diya ki ha abhi to ghar pe me hi hu akeli…bolo kya kam hai.?
Sangeeta ye sunkr chokanni ho gyi or hariya khush…
Hariya-kam to bahut hai lekin tu nhi kr paegi..jyoti….
Jyoti-aisa kya kam hai chacha,jo me nhi kr skti…ghar pe to or koi hai bhi nhi abhi…
Hariya-are jyoti beti,tere pati rattan ko sarpanch sahib ne bulaya hai…
Jyoti-kyo chacha
Hariya-are mujhe thode hi bataya hai…hoga kuch kaam..aa jaye to bol dena use…
Jyoti-jee chacha ji
Ab hariya jane laga lekin uska man nhi ho rha tha jane ka…jese hi wo gate ke paass pahucha jyoti bol uthi
Jyoti-are chacha ji jara darwaja tika dena to
Hariya ander se darwaja laga leta hai…or phr se jyoti ke samne aa khada hota hai…jyoti ye dekh kr thodi vyakul ho jati hai
Jyoti-kya hua chacha…aapne darwaaja ander se band kyo kr liya…mene to bs baher se tikane ko bola thaaaa…
Ab hariya apne kamine pan pe aa gaya tha…akeli aurat ko is haal me dekhkr uske man me galat vichar aa gaye the..or wo aage badna chahta tha…usne or sarpanch ne milkr gaav ko na jane kitni aurton ko choda hai..
Hariya-are kuch nhi beti…mene socha tujhse thodi bate hi kr lu…bs isiliye darwaj bnd kr liya..
Jyoti-lekin bate krne ke liye darwaja bnd krne ki kya jarurat hai chacha..???
Hariya-are beti,akeli aurat ke sath darwaja band krke hi bate krni chahiye nhi to kisi ne dekh liya to sochega ki pata nhi kya kr rhe hai dono chacha bhatiji…
Hariya ki ye bat sunkr jyoti Sharma gayi…jise hariya ne bhi dekha…to uski himmat or bad gayi
Hariya-vese beti…mujhe nhi pata tha ki tu itni khubsurat dikhti hai…
Jyoti(sharmate hue)-kyo mujhe pahle nhi dekha tha kya chacha ji..
Hariya-pahle tune kabhi moka hi nhi diya dekhne ka..
Jyoti-kyo….aap pta nhi kitni bar to dekh chuke ho chacha ji
Hariya-ha lekin aise nhi dekha na beti pahle kabhi
Jyoti uski bat pe Sharma gyi..wo uska "aise " ka mtlb acche se samj gyi thi…lekin phr bhi usko chedne ke liye boli
Jyoti-aise kese chacha ji
Hariya-are aise mtlb jese tu abhi beti hai..bs thoda sa or uapr krle inko..
Ye bolkr hariya jyoti ke bilkul paas aa gay or uski sadi or peticote ko ghutno ke or upar uski janho tk kr diya..
Jyoti to ekdm se sambhal bhi nhi payi..use iski ummeed nhi thi..isliye wo ekdm chilla uthi…
Jyoti-ye kya kya aapne chacha ji…aap to bahut gande ho…
Jyoti ka chillan sunkr sangeeta ne khidki ke surakh se baher dekha to wo dang rh gayi…baher uski jethani ka peticote uski jangho tk tha or uska blouse bhi bheega hua tha…jise ghur ghur tk hariya dekh rha tha..
Are beti aaj moka mila hai to thik se dekh lene de na tere jism ko…tu to wakai me bahut lajwab hai jyoti..kya meri itni si bat bhi nhi man sakti…
Jyoti-lekin chacha ji ye to galat hai na…mere pati ko pata chal gay to..
Hariya-are kese pata chaega…na tu bolegi na me…or hamare alava or koi hai nhi yaha dkhene vala..or me to bs tujhe dekhna hi to chahtu hu na…chal ab khadi ho ja or mujhe thik se dekhne de tera jism…
Jyoti asmanjas me thi ki kya kre…lekin phr pata nhi use kya sujhi ki wo bina kuch kahe chupchap khadi ho gayi…
Hariya aurto ke mamle me bahut anubhavi aadmi tha…wo samjh gaya tha ki jyoti bhale hi apne pati se pyaar krti hai lekin uske man me kahi na kahi ek kamuk aurat chupi hui hai…jo khulkr maje lena chahti hai…bs jarurat thi to use bhadkane ki….
Jese hi jyoti khadi hui..hariya uske pass aa gaya or uske samne aakr uski sadi ko khichne laga..or jyoti ne thoda sa virodh kiya lekin uske virodh me koi dam nhi tha…isliye sadi ab jameen pe padi hui thi..ab jyoti sirf blouse or peticote me thi…wo ander chaddi or bra nhi pahnti thi..gaav me aurte bahut kam chaddi or bra pahnti hai..


Jyoti-ye kya kiya aapne chacha.meri sadee kyo uteri??
Hariya-are bina sadee utare me tujhe thik se kese dekhunga….?
Jyoti-to sade utar ke thik se kya dekh liya..?
Hariya ne aage bad uske ubharo pe hath rkh diya or unhe halke se daba diya..uski is harkt pe jyoti phr cheekh padi…
Jyoti-aaaaaaaah chacha ji ye kya kiya…???
Bs dur se dekhlo jaldi se or jao…muje or bhi kam krne hai..
Jogiya-are bina chooye pata kese chalega kit u kitni najuk or mulayam hai..choona to padega na..
Udhar sangeeta khidki se sab dekh rhi thi…wo hairan thi ki ek 50 sal ka Buddha uski jethani ke ubharo ko daba rha hai or wo koi virodh nhi kr rhi bs thodi bahut na-nukur kr rhi hai…


Ab hariya ne phr se jyoti ke ubharo pe hath rkh diya or halke halke dabane laga…jyoti ne ek do bar uske hath hatane ki koshish kri lekin phr wo man gayi.
Hariya-dabane de na jyoti beti,bahut mulayam hai tere santre..mene aaj tk kisi ke aise nhi dekhe…


Jyoti apni tareef ki bhuki thi…use apni tareef sunna bahut accha lagta tha..or wo apni tareef sunkr bahut khush ho gay or is tarah uska virodh kam pad gaya…or hariya blouse ke upar se hi uske boobs dabane laga…


Aaah jyoti beti…tere doodh to bahut raseele malum padte hai…kash me inka doodh pee pata…kitne komal hai ye or phr bhi itne sakht hai…man krta hai bs aise hi dabata jau….
Jyoti apne ubharon ki tareef sunkr ander hi ander bahut khush ho rhi thi…lekin use bahut sharam bhi aa rhu thi…lekin usne puch hi liya
Jyoti-aah chacha ji…aisa kya hai mere inme…sabke aise hi to hote hai..?
hariya samjh gaya ki ye aurat apni tareef ki bhuki hai…isliye wo uski or tareef krne ke hisab se bola…
hariya-are me kya batau tujhe jyoti….tere doodh itne mulayam hai ki makhmal bhi inke samne Sharma jaye..or tere ye nippal(jyoti ke nippal ko blouse ke upar se apni ungliyon me pakdte hue),ye to gajab ke sakht hai…jese kisi 16 sal ki kuwari ladki ke ho…


jyoti-accha aisa hai kya sach me,lekin mere pati ne to kabhi nhi kaha aisa..
hariya-tera pati kya jane,use to bs kheto me kaam krne ka bol do…kabhi tujh pe dhyan diya ho tab na…kayamat hai tu kayamat…


ab hariya jyoti ki kamjori ka faida uthakr use uske pati ke khilaf bhadka rha tha…
jyoti bhi uski bato me aa rhi thi..or use bhi lagne laga tha ki uska pati sach me uspe dhyan nhi deta hai…
hariya jyoti ke manobhavo ko samjh jata hai…isliye wo ab uske doodh ko or jor jor se masalne lgta hai..or unki tareef krta jata hai..ab hariya ek hath se uske blouse ke button kholne lagta hai or ek hath se uske doodh dabana jari rkhta hai…jyoti jab dekhti hai ki uske blouse ke button khol rha hai hariya to wo uska hath pakd leti hai..lekin hariya ne apne hath se uska hath hata diya or phr se button kholne laga…aisa ek do bar or hua lekin tb tk sare button khul chuke the..
button khulte hi hariya ne apne hatho me dono nange ubharo ko tham liya or agle hi pal unhe masalne laga….jyoti ke to pure sharir me bijli ki laher dod gyi thi..wo ye bhi bhul gayi thi ki ghar me uski devrani hai…lekin jese hi use ye khayal aaya ki uski devrani kitchen me hai or ek Buddha usko nanga krke uske doodh daba rha hai..na jane kyo uska badan romanch se bhar gaya…
sangeeta ye sara khel khidki se dekh rhi thi or uske badan me bhi ab chitiyan rengne lagi thi…use yakeen nhi ho rha tha ki uski jethani aisi bhi ho skti hai…
ab hariya thoda sa jhuka or apne honth jyoti ke mammo pe rkh diye or unhe chusne laga…jyoti ke liye ye ek bahut majedar anubhav tha…lekin uske ander ab bhi thodi bahut sharam baki thi..or kuch dar bhi..
jyoti-aaaaaaaaahhhhhh chacha ji ye kya kr rhe hai aap…aapne to bs dekhne ka bola tha na…phe ye kya hai…plz hat jaiye ab…koi aa gay to..?
hariya-are jab tk chus ken hi dekhunga pta kese chalega ki inme kitna ras hai…lekin ab mujhe lgta hai ki pure gaav me inse jyada raseele aam kahi nahi hai..kasam se
jyoti-kya….sach me aisa hai…??
hariya-ha beti…sach me..
ab hariya jor jor se uske boobs chusne lgta hai…ab use kisi bat ka dar nhi tha…
wo kabhi nipple muh me lekr chus rha tha to kabhi pura doodh muh mebhrne ki koshish kr rha tha…ab wo sarkte hue or niche aaya or apne honth or juban jyoti ke pet pe phirate hue uski nabhi me juban dal di…
shayd ye jyoti ki sabse badi kamjori thi…jese hi hariya ne juban uski nabhi me dali..uski choot ne bahut sara ras chod diya jo uski jangho pe bahne laga..
is ahsaas se jyoti or romanchit ho uthi…use apni choot ke ander ek ajeeb si gudgudi ho rhi thi…or wo apni tange beechne lagi..
hariya se ye chupa na rh saka…or isi ka faida uthkr usne na jane kb jyoti ke peticote ke nade ko kheech diya…nada khulte hi peticote jyoti ke pero me aa gira…
ab wo puri nangi thi…sar se lekr paav tk…ek 50 sal ke buddhe ke samne…
use ab bahut sharam aa rhi thi…or wo apne aap ko chupane ki koshish kr rhi thi apne hathon se…lekin kb tk chupa pati…
hariya ab niche kameen pe beth gaya or uski jangho ko chatne laga…or phr usne dheere se apne hontho jyoti ke choot ke hontho pe rkh diye…or ek jrdar kiss kr dala…'is lajjat bhare kiss se jyoti ki aankhe band ho gayi or uske muh se ek kamuk siski nikal gayi…
aaaaaaaaahhh chacha…aap bahut bekar ho…mujhe dekhte dekhte aap to khane bhi lage…ab or nhi…ab hat jao chachaaaaaa….


lekin hariya kaha hatne vala tha…use to bahut dino bad ek naya shikar mila tha..or wo bhi gaav ki sabse haseen aurat me se ek..jyoti..
ab wo jyoti ki fuddi me juban dalkr chusne laga or uska sara ras pee gaya…use iska swad bada pyara lag rha tha…jyoti ab bahut jyada kamuk ho gayi thi…uski choot me buri tarah aag lagi hui thi..or use kese bhi bujhana chahti thi…
hariya bhi ab apne lund ki garmi shant krna chahta tha…or wo choot chuste chuste na jane kab apna lund baher nikal chukka tha dhoti me se…ab wo khada hua or sidhe apne honth jyoti ke tapte hue hontho pe rkh diye…jyoti ki aankhe ab bhi kamukta ke nashe me band thi..


lekin use ab apni choot pe hariya ke nange lund ka aabhas ho rha tha…sangeeta ko hariya ka nanga lund saaf saaf dikh rha tha or use dekhrkr uski choot bhi pani chod rhi thi…use yakeen nhi ho rha tha ki uski jethani ek gair mard se chudne vali hai…agar uske jeth ji ko pata chal gaya to.
ab hariya jyoti ko hontho ko kisi lollypop ki tarah choos rha the,..uske honth bahut hi najuk the or raseele bhi…hariya ko bahut maja aa rha tha unhe chusne me…or udhar uska lund bhi uski choot ki pappi lene laga tha,..hariya ne ab der na krte hue apne hath niche le jakr lund ko choot pe set kr diya or ek halka sa dhakka laga kr lund ka topa choot me ghusa diya…
jyoti ko bahut gudgudi hui apni choot me..
jyoti-chacha ye aap kya kr rhe hai..
hariya-jo tera pati krta hai vahi
jyoti-lekin wo mere pati hai…aap nhi
hariya-to aaj se ban jaunga me bhi tera pati..
jyoti-me kyo banau tunhe apna pati
ab hariya ekdm khul gaya tha..
hariya-kyoki mera lund tere pati se bahut bada hai…
jyoti-tumhe kese pata chacha….mere pati ke bare me…??
hariya-teri choot ke ched ne sab bata diya hai mujhe…thik se khula bhi nahi hai abhi…
hariya ki baat sunkr jyoti buri tarah Sharma gayi…lekin phr bhi bol uthi
jyoti-to aap khol doge kya chacha ji…??
hariya-ek bar ander lekr to dekh mera lauda…phr dekh kese kholta hu me teri bur ko…
jyoti-to mene le to liya na chacha ji
hariya-itne se kaam nhi chalega beti…pura lena padega…tujhe apni choot khulvani hai na..??
jyoti(sharmate hue)-ha chacha ji…!!!!
hariya-to ek kaam kr..tu is palang pe let jaa…phr aaram se me teri choot kholta hu..
jyoti-yahi krlo jo krna hai…
hariya-yaha maja nhi aayega rani…chal na palang pe…


or itna bolkr hariya ne apne lund ka topa choot se nikala or jyoti ki baanh pakd kr vahi paas me pade palang pe lejakr use lita diya…jyoti sharam ke mare dohri ho gayi..use bahut sharm aa rhi thi…ghar me uski devrani bhi thi or woe k paraye mard se chudne vali thi..na jane kyo ye soch kr uske ander besharmi aa gyi or wo palang pe chupchap let gayi
hariya ab uske pero ke paas aakr khada ho gaya or pura nanga ho gaya…or phr usne jyoti ki tango ko choda krke apna lund uski choot pe set kiya or ek dhakka mar diya…uska topa phr se choot me tha…ab wo thodi der ruka or phr thoda sa piche hat kr ek damdar jhatka mar diya…uska lund sarsarata hua jyoti ki choot me aadha ghus gaya…
jyoti ki to jese cheekh hi nikal gayi…use yakeen ho gaya ki aaj uski choot khulne vali hai…or ye bhi ki chacha ka lund uske pati se kafi bada hai…shayd double..
jyoti-aaaaaaaah chacha mar dala aapne………..hai raam…ye kya ghusa diya..bahut dard ho rha hai chacha ji..plz nikal lo na…plz


hariya-are pahle to khud bol rhi thi ki choot khulvana hai,ab kya hua..thoda sahan kr le…choot khulti hai to dard to hota hi hai na
or itna bolkr hariya ne ek jordar dhakka or mar diya…ab uska pura lund jyoti ke choot me sama chukka tha…
jyoti-chachaaaaaaaaaaaa jiiiii ye kya kiya….hai me mar gayiiiiiiiii……ab kya kru me…kitna mota or lamba hai aapka ye…baap re…chacha nikal lo ise…
hariya-are bitiya thodi sabar kr…sara dard abhi gayab ho jayega…
udhar sangeet ne jab hariya ka lund dekha tha to use yakeen nhi tha ki uski jethani ise apni choot me le paegi…lekin wo ye dekhkr dang rh gayi ki uski jethai ne itne bade lund ko aasani se le liya tha thodi bahut dard sahkr..wo apne pati se hariya ke lund kit ulna bhi krne lagi…to uske pati ka lund use hariya ke samne kuch nhi laga…
wo ab sari film apni aankho ke samne dekh rhi thi…


hariya ab jyoti ke upar chad gaya tha or apna musal pura uski choot me dalkr uske upar aaram se let gaya tha…or uske hontho ko chus rha tha..phr hariya ne apni juban jyoti ke muh me dal di..jyoti ne bina koi virodh kiye unki juban ko chus liya…or phr chusti rhi…


ab hariya ne apne lund ko aahista aahista aage piche krna shuru kr diya tha..or jyoti ko bhi ab utna dard nhi ho rha tha..aakhir wo bhi ek bacchii ki maa thi..dhire dhire jyoti ko is khel me maja aane laga tha..or hariya ko ye samjhte der na lagi…or phr hariya jor jor se apna lund aage piche krne laga.
Jyoti ko thodi der me hi bahut maja aane laga..use bahut khushi ho rhi thi ki usne hariya chacha ka itna bada lund apni choot me le liya hai…aaj tak uski choot me itni ander koi cheej nhi gayi thi,…hariya ka lund uski choot ki anchui gahraiyon ko naap rha tha..use wakai me bahut maja aa rha tha..
Wo jor jor se siskiyan le rhi thi…
Aaah chacha aaah or jor se kro…aaaah bahut maja aa rha hai chacha…ab tk kaha the aap…pahle kyo nhi khola meri isko…aaj acche se khol do chacha…acche se khol do…me to deewani ho gayi aapki…aap gajab ho chacha…is umar me bhi mere pati se bahut jyada josh hai aapne…aaaaahh aah aaah,,,
Hariya-aaah beti, pahle tune moka hi nhi diya teri choot kholne ka…me to kab se chahta tha teri choot kholna…tu mili hi nahi mujhe..
Tum dono devrani jethani ki to sare gaaav me charcha hai beti..gajab ki ho tum dono…ek baat puchu beti…..??
Jyoti-ha ha chacha ji puchiye….ek nhi hajar baat puchiye…
Hariya-kya teri devrani,kya naam hai uska…????
Jyoti-sangeeeeeeeeeeta chacha ji sangeeta…
Hariya-ha sangeeta…kya uski choot pet ere jesi hi mast hai..??
Jyoti-mujeh kya pata chacha ji…aap hi dekh lena kabhi..
Sangeeta apne bare me aisi bate sunkr sharam se pani pani ho gayi…
Hariya-me kese dekh lu…wo bahut sharmili hai…kabhi najar uthakr bhi nhi dekhti kisi ko…
Jyoti-to me kyaaaaaaaa kru chachaaaaaaa aaaaaah
Hariya-tu hi kuch intezaaam kr na uski choot kholne ka..
Jyoti-pahle meri to khol do chacha…phr uski bhi khol dena…
Hariya-ha teri to khol hi rha hu…vese sangeeta hai bahu lajawab..agar ek bar mere niche aa jaye to maja chakha du saali ko…
Jyoti-aaah chacha gaali kyo bakte ho bechari ko…aa jayegi aapke niche bhi..
Hariya ab sangeeta ke bare me sockr or jor jor se chodne laga…jyoti to jese nihaaal ho gayi thi is chudai se…ab wo itne josh me aa chuki thi ki niche se apni gaand utha utha kr hariya ka sath dene lagi thi..hariya ka lund sidhe uski kokh pe war kr rha tha…jisse uske pure badan me gudgudi ho jati..
Wo ab apne charam pe pahucne vali thi…or uski gaand ki rafter bhi kuch jyada hi ho gayi thi..wo niche se jor jor se apni gaand uchalne lagi taki uncle ka lund or ander tk ja ske..or phr thodi der bad wo jor se cheekh kr shant pad gayi…


Aaaaah chacha ji….me to gayi….aaaaaaaaaaaaaahhhhhhhh
Hariya samjh gaya ki ye aura tab jhad chuki hai…use apne lund pe bahut sara ras bahta hua prateet ho rha tha…lekin wo ruka nhi or lagatar chudai krta rha…ab chudai se bahut madhur aawaje peda ho rhit hi..puch puch fuch fuch…..is type/…
Pura mahol kamuk ho gaya tha..jyoti ki puri jindgi me aajtk use itna maja chudai me kabhi nahi mila tha..aaj pahli baar use kisi ne jhadaya tha…lekin use hairani ho rhi thi ki hariya chacha use ab bhi usi gati se chod rhe hai..mtlb wo ab bhi nhi jhade hai..


Or jyoti phr se garam hone lagi…or dhire dhire phr se hariya chacha ka sath dene lagi…ab phr se ek toofan shuru ho jata hai chudai ka..jyoti ki itni chudai kabhi nahi hui thi..ab hariya ke dhakko ki speed kuch jyada hi tej ho gayi thi…or idhar jyoti bhi apni gaand kuch jyada uchalne lagi thi..dono apne charam pe pahuchne vale the..
Or phr hariya ne ekjordar jhtka mara or uske lund se garam garam lava jyoti ki kokh me jane laga…or isi ke sath jyoti ne bhi dobara apna pani chod diya…use hariya ka veerya apni kokh me jata hua mahsoos ho rha tha…ye ahsaas use kabhi nhi hua tha…


Udhar sangeeta bhi ye khel dekhte dekhte na chahte hue bhi jhad gayi…
Hariya ab bhi jyoti ke upar pada hua tha or uske hontho ko choos rha tha..uska lund ab bhi jyoti ki choot me tha…


Lekin ab jyoti ki kamvasna shant ho chuki thi..ab phr se uske ander ki sharmili aurat jag gayi thi…use ab bahut sharam aa rhi thi ek 50 sal ke buddhe ke sath is tarah sote hue…wo hariya chacha ke niche dabi hui thi apne tange felaye…
Jyoti-chacha ji ab nikal lijiye na…koi aa jayega…
Hariya-pahle ye bata ki choot khuli ken hi teri
Jyoti(sharmate hue)-ha khul gayi…..ab hatiye na…
Hariya-hata lunga bitiya rani…itni bhi kya jaldi hai…pahle to aaram se chud rhi thi…accha ye bata ki maja aaya ya nhi chudwane me…??
Jyoti-ha bahut maja aaya…ab koi aa gaya to gadbad ho jayegi chacha..plz man jaiye na
Ab hariya bhi koi risk lena nhi chahta tha…isliye usne dhire se apna lund jyoti ki kasi hui choot se nikal liya..
Lund guppp ki aawaj ke sath baher aa gaya jese kisi ne bottle ka dhakkan khola hao…vese sahib hi tha…aaj jyoti ki choot ka dhakkan khula hi to tha…
Aaj jyoti ne pahli baar ek paraye mard ka lund liya tha apni choot me…jisko wo 40 saal se bachati aa rhi thi paraye lundo se..or sirf apne pati ke chote se lund se hi kaam chala rhi thi..lekin aaj uski choot ko ek bade or lambe lund ka swad lag gay tha..ab dekhan ye hai ki wo kab tk apne aap ko rokegi phr se is swad ko chakhne ke liye…
Or udhar sangeeta aaj ek naya lund dekh chuki thi apne pati ke alava…or usne aaj chudai ka nanga khel bhi apni aankho se dekha tha…
Jyoti ko chod ke hariya aaj bahut khush tha or wo khushi khushi apne ghar jar ha tha…
Jyoti bhi utkr kapde pahanne lagi lekin usse uthte bhi nahi ban rha tha…uska purja purja dheela kr diya tha hariya ne..wo jese tese utk kr kapde pahnne lagi or phr se kapde dhone beth gayi…ab uski himmat na thi ki wo kitchen me jakr apni devrani sangeeta se baat kr sake..use itna to pata tha ki sangeeta ne sab suna to hoga hi..bhale hi dekha na ho..sangeeta phr se rotiya banana me lag gayi thi lekin uske pure badan me aaj ek alag hi romanch tha…shayad pahli baar kisi naye lund ko dekhne ka ya kisi ki chudai dekhne ka…


Subah ke 10 baj chuke the…jyoti ko ghar ke mardo ke liye khana bhi lekr jana tha khet pe..
Raadha bhi apne school pahuch chuki thi…wo ghar se subah 8 baje hi nikal jati thi..dusre gaav me school ke liye..vaha uski 1 ghante ki tution bhi thi or phr school…
Kya asar padega sangeeta par in sab cheejo ka…ka naya mod legi ab hamari kahani…jaanne ke liye padte rhiye….
"JETH KI GARMI"
Udhar radha apne school pahuch chuki thi…uski sari saheliya uska intezzar kr rhi thi…gaav se wo 2 or ladkiyo ke sath school jati thi…unka naam tha tha madhu or rani.
Dono dikhne me radha se to kam sunder thi lekin wo dono bhi gajab ki sunder thi.lekin radha se thodi kam…ha lekin wo radha se jyada bolti thi…or wo radha ki tarah sharmili bhi utni nhi thi…radha apni sabhi saheliyon me sabse jyada sharmili thi…use naye logo se baat krne me to kuch jyada hi sharam aati thi…or isiliye wo apne group ki ladkiyon me hi khush rhti thi…or ladko se baat krna to jese usne seekha bhi nahi tha…ladko ko samne dekh kr hi uski najar jhuk jati thi…kul milakr radha ek anchui kali thi jise ladko ne chuna to kya kabhi bat bhi nahi ki hogi…baki kaamo ka to sawal hi ni uthta..
Halaki madhu or rani bhi ab tk unchain kaliyan hi thi…lekin wo kabhi kabhr ladko se bate bs kr leti thi…wo bhi bs padai ki…!!!
Radha apni class ki taraf bad rhi thi uski dono saheliyon ke sath…lekin koi tha jo us par najar rkh rha tha…koi tha jo door se uske yovan ko nihar rha tha or kamul ho rha tha bs use dekh kr hi…radha bs niche garden krke chali jar hi thi lekin uske unnat chuchak uski shirt me bhi saaf dikhayi de rhe the..ekdm sar uthaye hue…uski gol matol gaand skirt me bhi puri shape me najar aa rhi thi…or uski ghutno tak ki skirt me uske nange per kaamyat dha rhe the…uske per bilkul chikne or gore the…jinpe ek daag bhi lag jaye to door se dikh jaye…wo sakhsh apne room me betha hua use hi dekhta rha jb tk wo apni class me na chali gayi…!!!!
Aaiye dekhte hai kon hai ye shaksh…ye hai school ke headmaster
Mr.Gopal Prasad trivedi….
Trivedi ji ki umar ab 60 ke kareeb hai lekin umar badne ke sath sath unki kamuk yon icchaye bhi badti jar hi hai…jinhe wo kabhi kabhi apni school ki teacher ke sath santusht kr lete hai…or un teacher ka naam hai
Mrs. Kamya Sharma.


Kamya shadishuda hai or unki umar 35 sal ke aaspas hai…lekin lagi sirf 30 ki hai…unke husband sarkari naukri me hai or wo yaha padati hai…unke husband ka naam dwarka Prasad hai…jo 45 sal ke hai…
Headmaster saab ne kamya ko 2 saal se fasa rkha hai…kamya ek bahut hi sexy aurat hai jise har samay sex chahiye…


baat us samay ki hai jab wo is school me nayi nayi aayi thi…6 mahine baad hi ek din wo staff toilet me thi tabhi headmaster saab udhar ghum rhe the…unhone staff toilet me ek gents teacher ko jate dekha…unhe samjhte der na lagi ki mamla kya hai…wo jhat se ladies toilet ke pass gaye or darwaje pe dhakka de diya…darwaja jhat se khul gaya…shayad wo janab jaldi me darwaja band krna bhul gaye the…nader headmaser saaab ne jo dekha use unka lund khada ho gaya…ander us teacher ne kamya ki sadi or peticote ko uski kamar tk utha rkha tha or apna lund uski choot pep her rha tha…kamya ne apni ek taang utha rkhi thi…or lund ghusvane ki taiyari hi kr rhi thi ki achanak samne headmaster saab aa khade hue…uski to jaan hi gale me atak gayi…or wo teacher to use vese hi chod ke baher bhag gaya… toilet me sirf kamya or gopal Prasad ji the…kamya ka chehra sharm se niche tha or sir ka lund khada…wo darwaje ke pass gaye or use band kr diya…phr kamya ke paas aaye…wo ab bhi niche garden krke khadi thi….unhone apna lund pent me se baher nikal liya…kamya ko shayad ye ahsaas ho chukka tha…lekin uski himmat nhi thi ki wo najar uthakr upar dekhe…ab headmaster saab uske bilkul kareeb aa gaye or unhone phr se uski sadi or peticote uski kamar tk kr diya…ab headmaster saab ka lund bilkul kamya ki choot se touch ho rha tha…unhone kamya ki gaand ko piche se pakd kr dabaya or phr uski kamar tham li…or apne lund ko uski choot pe set krke ek damdar jhatka mar diya…kamya ki cheekh nikal jati agar wo control na krti to…lund uski choot me aadha ghus chuka tha… headmaster saab samjh gaye ki iski choot bahut kasi hui hai…or yaha kisi ke aane ka dar bhi tha…or unhe apni ijjat or pad ka bhi dhyan tha…aadha lund choot me dale hue hi unhone pucha
Headmaster saab-mrs. Kamya, kab se chal rha hai ye sab…???
Kamya-aaaaaah sir…aaj pahli baar tha….kasam se…
Headmaster Saab -apne pati ko dhoka de rhi ho tum
Kamya-nahi sir…wo to gupta ji ne mujhe bahka diya tha apni bato me..sir me ab aisa nhi krungi pakka…aaaaah plz nikaliye sir baher…
Headmaster Saab-kya nikalu
Kamya-aapka wo sir…bahut dard ho rha hai…
Headmaster Saab-gupta ji se krvane me nhi hota dard…???
Kamya—sir aapka bahut bada hai…plz nikal lijiye…me ab kabhi nhi karungi aisa…
Headmaster Saab-or agar me tumhre pati ko phn krke sab bata du or tumhe naukri se nikal du to….???
Ab kamya ki aankho me aansu aa gaye the…use apni galti ka ahsaa ho rha tha…lekin Headmaster Saab ka lund abhi uski choot me hi tha…
Kamya-nahi sir plz aisa mat kijiye…meri jindgi barbad ho jayegi sir…me kasam se aisa kabhi nhi krungi ab…
Headmaster Saab-lekin me ye kese man lu…tum ek ghante baad mujhe mere office me milo….me vahi Sepide krunga ki tumhe rkhna hai ya nikalna hai…ok
Or itna bolkr Headmaster Saab ne apne lund ko ek jhatka or mara…ab unka lund lagbhag pura kamya ki choot me fit ho chukka tha…kamya rote hue ekdm sisak uthi… Headmaster Saab ka lund waki me bahut bada tha…wo sambhal pati use pahle hi Headmaster Saab ne apna lund baher khich liya or bole ki office me aa jana…1 hr bad…ok
Itna bolkr wo baher chale gaye..kamya ne jhat se apni sadi or peticote niche kiya or thodi der bad wo bhi baher aa gayi….aaj use do lund mile lekin uski pyass adhuri rh gayi thi…jo ander hi ander use kachot rhi thi…
1 hr bad wo Headmaster Saab ke office me pahuchi jaha par gupa ji pahle se hi mojud the… Headmaster Saab gupta ji ko buri tarah daant rhe the..
Headmaster Saab-gupta ji…aapko sharam nhi aati aisi hrktae school me krte hue…ghar me aapi biwi hai..bacche hai..shame on you mr. Gupta..me tumhe abhi or isi wakt naukri se nikalta hu…apni ye raasleela kahi or jakr krna ab…you can go from here now…
Gupta ji-i am realy sorry sir…me bahak gaya tha sir…plz maaf kr dijiye..ab aisa kabhi nhi hoga…
Headmaster Saab- dekhiye gupta ji…ye mera aakhiri Sepision hai jise me change nhi kr sakta hai…ab aap plz baher ja skte hai…or kal se yaha aane ki koi jarurat nhi hai…varna me aapke ghar pe phone krke sabkuch bata dunga…
Kamya ye dekhr buri tarah dar jati hai…use bhi yakeen ho jata hai ki uska bhi yahi haal hona hai…
Gupta ji chupchap niche garden krke baher nikal jate hai…unke Jane ke baad kamya office me aati hai.
Headmaster Saab-aao mrs. Kamya…
Kamya(dhire se)-thanku sir..
Headmaster Saab-to kamya batao tumhare sath kya kiya jaye…
Kamya-sir plz mujhe ek moka de dijiye,ab kabhi aisa nhi krungi…
Headmaster Saab-lekin ab kiya uska kya…accha ye batao ki ye sab kiya kyu…kya tumhare pati ka hathiyar kaam nhi krta hai…???
Kamya ye sunkr Sharma jati hai…
Kamya-aisi baat nhi hai sir…wo actually mr. Gupta ne mujhe force kiya tha…
Headmaster Saab-unhone force kiya or tumne apni tange chodi kr di unke samne …ek baar bhi tumhe apne pati ka khayal nhi aaya…
Kamya-sir us time me sab bhul gayi thi…mujhse bahut badi galti ho gayi sir..plz maf kr dijye na
Headmaster Saab- accha ye batao…jab mene tumhari choot me dala tha tab kesa laga tha…
Kamya is sawal ki ummeed nhi kr thi thi…wo thodi uncomfortable ho gayi thi…
Kamya-ji sir….me kya batau ab…accha laga tha sir…
Headmaster Saab-to kya phr se lena chahogi mera lund apni choot me..???
kamya-nahi sir,me ab aisa nhi kr skti…plz
Headmaster Saab-to thik hai…me tumhare pati ko bula leta hu abhi..
Or itna bolkr Headmaster Saab ne phone utha liya..
Kamya ye dekh kr dar gayi….
Kamya-nahi sir plz aisa mat kijiye…me aapki baat man lungi lekin b sander krke nikal lijiyega..plz
Headmaster Saab-ok…
Itna bolkr Headmaster Saab apni kursi se uthe or kamya ke samne aakr khade ho gaye…phr uska hath pakd kr office ke sofe pe le gaye…or kamya ko vaha lita diya…office ka gate pahle hi band tha..kamya ka dil joro se dhadak rha tha…or sofe pe chupchap let gayi..
Ab Headmaster Saab uske upar aa gaye or uski sadee ko khich kr alag kr diya…or phr uske blouse ke button kholne lage..
Kamya-isko kyo nikal rhe hai sir..plz aise hi kr lijiye na…
Headmaster Saab-tum bs chupchap leti rho…ya me tumhre pati ko bulau…
Kamya ab phr se chup ho gayi…ab Headmaster Saab ne kamya ka blouse bhi khol diya or phr uski bra bhi…unke samne kamya ki madak chuchiya thi jo ki bahut hi kamuk lag rhi thi… Headmaster Saab un par toot pade or apne hontho ke beech lekr unko chusne lage…kamya ko to bijli ka jhatka laga jb apni chuchiyon pe sir ke hontho ka ahsaas hua…wo ab bahkti jar hi thi…ab wo Headmaster Saab ke sar ko apne hatho se dabane lagi thi apne urojo par…nippal chuste chuste ab sir ne uske peticote ka nada bhi khich diya or ek hath se uska peticote unke ghutno se niche kr diya or apna lund bhi baher nikal liya…ab unhone apne honth kamya ke garam hontho pe rkh diye…kamya bhi inka sath dene lagi…udhar unka musal kamya ki choot me ghusene ko bechain tha…
Headmaster Saab ne ab apne lund ko kamya ki choot pe set kiya or phr ek jordar dhakka mar kr aadha lund ander ghusa diya…
Kamya-aaaaah sir…mar gyi……bahut bada hai aapka…bahut dard ho rha hai sir…
Headmaster Saab-bas ek bar ander ghus jane do jaaneman…phr dekhna kya maja deta hu tujhe….teri choot ki sari khujli mita dunga aaj


Or itna bolkr Headmaster Saab ne ek jhatka or mara…ye jhatka itna tej tha ki lund kamya ko choot ko fadta hua ander tk ja pahcuha…aisi jagah jaha aaj tk koi lund nhi pahucha tha…bilkul kamya ki kokh ke paas…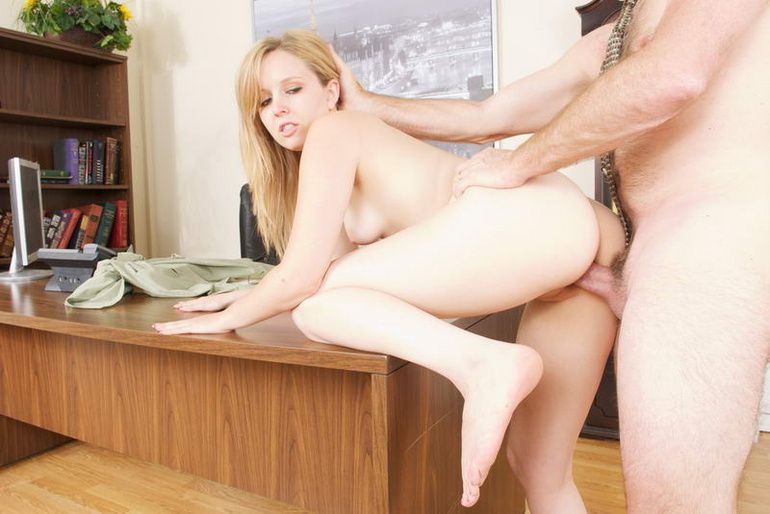 Kamya ko jese hi lund ka aabhas apni kokh ke paas hua wo samjh gayi ki usne aaj ek bahut bade lund ko apni choot me pura le liya hai…aaj uski choot kuch jyada hi pani baha rhi thi…shayad uski anchui jagah pe sir ka lund pahuch gaya tha isliye…
Ab sir ne thoda rukne ke bad dhakke lagane shuru kr diye…pahle dhire dhire or phr tej tej…kamya ko jeevan me itna chudai such kabhi nh mila tha…wo nihal ho gayi thi…ye chudai lagatar 1 hr tk chali or is bich kamya 3 bar jhad gayi thi…sir use ab bhi chode jar he the…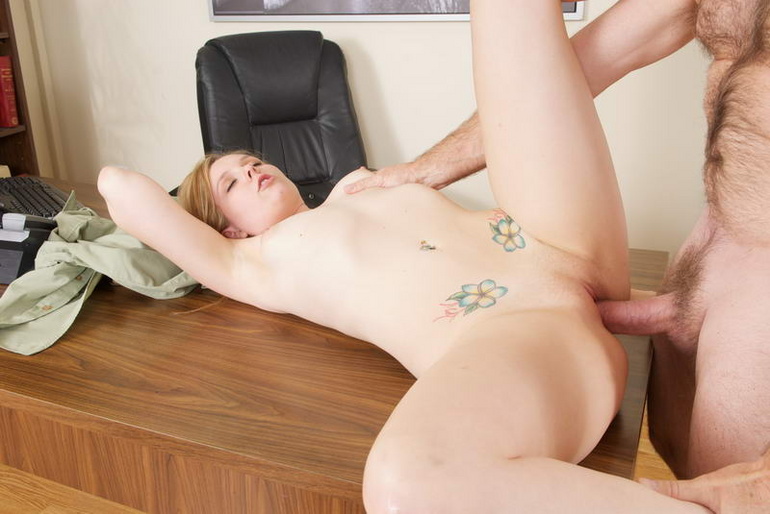 Kamya-sir plz ab nikal lijiye…me bilkul thak gayi hu…aap to sach me kamaal hai sir…is age me bhi aapka jawab nahi…
Headmaster Saab-bas kamya thodi der or chodne de…bahut din bad ek jawan choot mili hai….maja aagya aaj to..
kamya-aaaaaah sir….lekin school me to kayi jawan or kuwari choote hai…or aapko to wo aasani se mil jayegi…
kamya ki baat sunkr Headmaster Saab ke dimag jo kuwari or jawan choot sabse pahle aayi wo thi radha ki choot…use yaad krte hi Headmaster Saab ka lund jhatke khane laga…or unke dimag me ek bahut hi ghatiya vichar aaya…
Headmaster Saab-kamya….me ek shart pe tumhe is school se nhi nikalunga or na hi tumhre pati ko bataunga…
Kamya-aaaaaaaaaaah kesi shart sir..bataiye
Headmaster Saab-tum school ki un kunwari or jawan choot ko mere lund ke niche lekr aaogi…or wo bhi kisi ko bina pata lage…or ha…ladki chudne ki baad baher jakr muh na khole iska bhi tumhe hi dhyan rkhna hoga…bolo hai manjoor meri shart…ya ……………..
Headmaster Saab ke pura bolne se pahle hi kamya ne ha bol diya…use ye kam bahut kamuk or majedaar laga…or uski naukri or ijjat bhi isse bach rhi thi..
Kamya-ha sir manjoor hai mujhe….me jesa aap bologe vesa hi krungi….lekin aaap bhi vaada kijiye ki mere pati ko nhi batayenge..
Headmaster Saab-ha vaada krta hu…lekin tumhe meri pyass bujhani padegi jab me chahu tab…tum na nhi krogi kabhi bhi…
Kamya-jee sir…aap jo chahoge vahi hoga…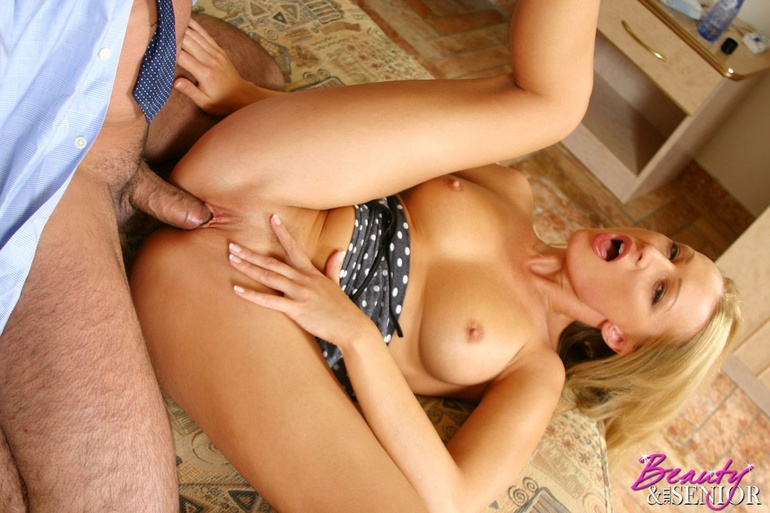 Kamya bhi sir ke lund ki deewani ho chuki thi…aaj pahli baar wo 3 baar jhadi thi or chonthi baar jhdne vali thi…
Ab sir ke dhakke bahut tej ho chuke the…wo lagatar dhakke marte rhe….or aakhir me ek jordar pichkari kamya ki choot me mar kr uski choot apne veerya se bhar di…or isi ke sath kamya ne bhi phr se pani chod diya…
Aaj pahli baar uski bharpoor chudai hui thi…wo bhi ek gair mard se…or wo bhi ek 60 sal ke buddhe se…
Dono thodi der chipak kr sofe pe hi pade rhe phr sir ne apna lund nikal liya or kamya bhi uthkr kapde pahnne lagi…jab dono ne kapde pahan liye to sir apni kursi pe jakr beth gye..or kamya unke samne…
Headmaster Saab-kamya…ab tumhe apne kaam me aaj se hi lag jana hai…sabse pahle ek list banao or mujhe ye batao ki is school me kitni ladkiya chudvane layak hai…or kitni teacher hai jo chudwa sakti hai…chahe wo shadidhuda ho ya kunwari.
Kamya-jee sir…ab me jau sir…???
Headmaster Saab apni kursi se uth kr khade ho jate hai or kamya ke piche aa jate hai or piche se use apni banho me le lete hai..unke hath ab kamya ke boobs pe the…or unhone kamya ki garan pakdkr apni taraf ghumayi or uske hontho ko chusne lage…phr unhone apna lund pent se nikal liya…or kamya ki sadi or peticote ko kamar tk chada kr apna lund phr se uski choot pe tika diya…]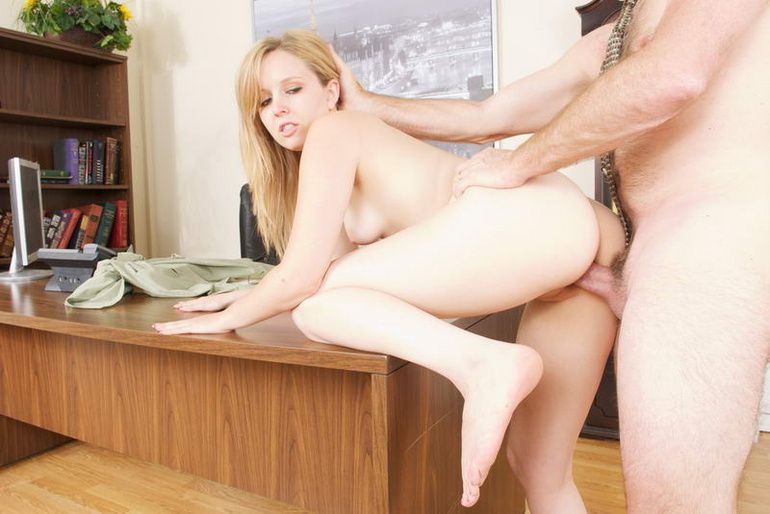 Kamya samjh gayi ki sir kya chahte hai…lekin abhi abhi hui damdar chudai ke baad uska man nhi tha ab or chudne ka..
Kamya-sir ye aap kya kr rhe hai…abhi to…………
Kamya pura bol bhi na payi thi ki sir ka lund sansanata hua uski choot me ja ghusa..sir ne use table ke sahare aage jhuka diya…or phr se shuru ho gaye unke jordar dhakke…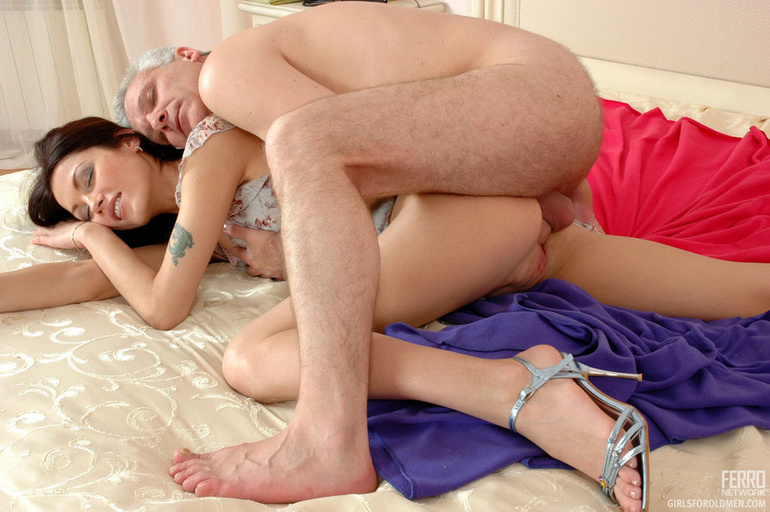 Kamya bhi phr garam ho gayi…
Kamya-aaaaaaaaaaah sir…aap to gajab ho sir…itni jaldi phr khada ho gaya aapka…
Headmaster Saab-tu cheech hi aisi hai kamya…
Or sir lagatar jhatke marte rhe uski choot me…ye chudai lagbhag aadhe ghante chali or kamya phr 2 bar jhad gayi…or aakhir me Headmaster Saab ne apna veerya phr se uski choot me bhar diya…unka veerya kamya ki choot se tapakne laga tha…itna veeray aajtk uski choot ne kabhi nhi piya tha.


Aaj se kamya mr. Gopal Prasad ki rakhel ban gyi thi…jise wo jab chahe chod sakte the…or ab kamya hi unki yon icchye puri kregi…school ki kunwari or najuk si kaliyon ko apne Headmaster Saab ke lund ke niche lakr…!!!
Ab dekhna ye hai ki kamya kese un kacchi kaliyo ko taiyar karti hai sir se chudvane ko….or radha……..uska number kab aata hai…kya wo sharmili bacchii man jayegi sir ke niche aane ke liye…
Sangeeta us din apne ghar me hi thi or ghar ki safai kr rhi thi…tabhi jyoti uske pass aati hai…subah ka hi wakt tha…or ghar ke mard kheto pe ja chuke the…or radha school.
Jyoti vahi paas me pade palang pe beth gyi jbki sangeeta safai krti rhi…tabhi baher ke darwaja khulne or phr ander se band hone ki aawaj aati hai…sangeeta jis room me safai kr rhi thi wo bilkul samne tha…lekin wo seedi pe chad kr upar ki safai kr rhi thi…or jyoti samne pade palang pe bethi thi…usne samne se aate hue ko dek liya tha or use dekh kr uski yoni me kuch geelapan aa gaya tha…ander aane vala insaan hariya tha…!
Sangeeta bhi aawaj sunkr ruk jati hai tb tk jyoti bol uthi hai…
Jyoti-are chacha ji aap…aaj subah subah kese aana hua…??
Jyoti ye dekhana chahti thi ki hariya aaj pahli baar uske ghar aaya hai subah subah…jabki sangeeta ko pata tha ki hariya jyoti ki choot ka band baja chukka hai kal subah subah or wo aaj bhi itni subah choot ke lalach me hi aaya hoga…
Hariya ko laga ki ghar me sirf jyoti hi hai….isliye wo besharmi se bola
Hariya-are bitiya…mere pappu ko teri muniya ka swad lag gaya hai isliye aaj subah subah hi aa gaya…isko chakhne…
jyoti hariya ki taraf ishara krti hai ki ghar me sangeeta bhi hai…hariya ye dekh kr thoda dukhi hota hai lekin phr khush bhi…kyoki wo aaj sangeeta ko jee bhar kr dekh to sakta tha..
aaiye chacha ander aa jaiye…sangeeta bhi yahi hai…
hariya us room me chala jata hai or palang pe beth jata hai…
jyoti-ha chacha ji boliye kese aana hua…???
hariya-areb kuch nhi bitiya kuch lene aaya tha…
jyoti-kya lene chacha ji?
Hariya-are chod beti,tu de nhi paayegi..?
Hariya janbujhkr double meaning bate kr rha tha sangeeta ko sunane ke liye..
Jyoti-kyo nhi de paungi chacha ji…mere paas aapke kaam ki cheej hogi to jarur de dungi
Hariya-mere kaam ki cheej to tere paas ha beti…lekin tu de nhi payegi..
Jyoti bhi ab hariya ki bato ka mtlb samjhne lagi thi…
Jyoti-aisi bhi kya cheej hai chacha jo mere pass hai phr bhi nhi de paungi…bahut keemti cheej hai kya..
Hariya-ab tujhe kya batau beti ki wo cheej kitni keemti hai…lekin mere liye…tere liye to uski koi keemat hi nhi hai..
Jyoti uski baat sunkr muskrat deti hai…lekin bolti kuch nhi..
Hariya-kya hua beti,nhi degi na….mujhe pata tha..
Jyoti-aisi baat nhi hai chacha…aap bataogi tb to dungi na..
Hariya-pahle pkka vada kro ki de dogi..
Jyoti-accha thik hai pkka vada..bs na
Hariya-thik hai lekin aise sangeeta ke samne me us cheej ko nhi le skta..or na tu de payegi…
Jyoti-kyo chacha…sangeeta ke samne kya dikkat hai…
Hariya-mene bola na nhi de payegi…
Sangeeta bechari sharam se pani pani ho rhi thi…
Hariya-vese wo cheej to sangeeta ke paas bhi hai…or shayad tujhse acchi hi hogi jyoti beti…
Jyoti-kya….sach me…phr to aaap sangeeta se hi le lijiye…kyo sangeeta de dogi na chacha ji ko apni cheej
Sangeeta ye sunkr bahut sahrminda ho gayi…
Sangeeta-kon si cheej didi…
Jyoti-jo chacha mang rhe hai wo..
Sangeeta-lekin mere paas to koi cheej nhi hai…aap hi de dijiye..
Or itna bolne me hi sangeeta ke paseene chut gaye…
Jyoti-are chacha ji sangeeta to mana kr rhi hai ki uske paas koi cheej NHI hai…jara aap khud hi dekh lijiye Na uske pass WO cheej hai ya nhi…
Sangeeta ye sunkr buri tarah Sharma gayi…
Hariya-ha jyoti bitiya ye thik rhega…me khud check kr lunga…phr jiski acchi hogi usi ki lunga…
Jyoti ye sunkr has padti hai or sangeeta buri tarah jhenp jati hai…
Ab hariya sangeeta ke pass jata hai…sangeeta seedi pe chad ke safai kr rhi thi…
Hariya-are sangeeta beti…ho gyi safai, ya or baki hai…?
Sangeeta-jee chacha jib s thodi si or baki hai…
Hariya-chalo acchi baat hai, apni saaf safai rkhna bhi bahut jaruri hota hai…
Hariya ne phr se double meanining baat kr di…
Sangeeta shayad ye samjh Na payi thi…
Hariya-to beti kyat um apni cheej dogi mujhe…
Sangeeta-kon si cheej chacha ji?
Hariya-pahle vaada kro beti…phr bataunga..
Sangeeta-nhi chacha ji, pahle aap bataiye…agar dene layak hogi to jarur de dungi varna nahi…
Hariya-accha thik hai lekin dikha to degi Na…
Sangeeta ye sunkr Sharma gayi….uske pass is bat ka koi jawab Na tha…
Jyoti palang pe bethi dono ki bate sun rhi thi or mand mand muskrat rhi thi…use hariya ke kameene pan KO dekhkr bada maja aa rha tha…or in bato se uski choot me khujli hone lagi thi…
Jyoti ab hariya se bolti hai…are chacha ji won hi dikhayegi apni cheej…sume itni himmat nhi hai …
Sangeeta ye sunkr Sharma gayi or usne apni jethani ki taraf dekha…
Hariya-are nhi jyoti, sangeeta to bahut bahadur ladki hai…wo jarur dikha degi.kyo sangeeta beti…dikha dogi na…ya nhi hai himmat…???
Sangeeta-mujhe nhi pata chacha..???
Jyoti-are chacha aap idhar aaiye…me dikha deti hu apni cheej…aap bataiye to sahi wo cheej kaha hai….mere baad sangeeta bhi dikha degi…
Ab hariya jyoti ke samne ja pahucha..
Jyoti-ha to chacha ji bataiye kaha hai wo cheej..phr me dikhati hu..
Hariya-soch le beti,baad me palat mt jana…pkka vada kiya hai tune..
Jyoti-ha chacha nhi paltungi..ye jyoti ka vaada hai..
Hariya-accha to sun…wo cheej tere ghaghre ke ander hai…
Jyoti ye sunkr Sharma gayi or sangeeta ki to halat dekhne layak thi…
Jyoti-kyaaaaaa???? Ghaghre ke ander…
Hariya-ha beti…ab jara mujhe wo cheej dekh lene de tera ghaghra uthakr…
Jyoti-lekin chacha ji…ye kese………?????????
Hariya-dekh tune pkka vaada kiya hai…ab palat mt jana apni baat se ..
Jyoti-thik hai chacha dekh lijiye phr…aap bhi kya yaad rkhoge…???
Ab hariya jyoti ko palang pe lita deta hai…or dhire dhire uska ghaghra upar sarkata jata hai…jyoti apni aankhe band kr leti hai…aaaj wo apni devrani ke samne hi aisi harkat kr rhi thi…na jae use kya ho gaya tha….uski choot ki aag ne uski sari sharam mita di thi….or kal hariya ne use jis tarah choda tha use bhi hariya ke lund ki deewani ho gyi thi…


Hariya ne ab jyoti ka ghaghra uski jangho tk kr diya tha….
Jyoti-chacha ji dikh gayi wo cheej…ya nhi
Hariya-abhi kaha diki beti…ghaghra or upar krna padega…
Or itna kahkr harya ne jyoti ka ghaghra uki kamar tk kr diya…
Ab hariya ke samne jyoti ki gulabi choot ekdm nangi thi…wo chaddi nhi pahnti thi…
Sangeeta ne ek bar seedi se mud kr udhar dekha to uske hosh ud gaye..uski jethani hariya ke samne apni tange khole ekdm nangi choot unhe dilha rhi thi…or unki aankhe band thi…lekin hariya aankhe faad kr uski choot ko dekh rha tha…
Sangeeta ne jese hi hariya ki taraf dekha hariya ne bhi uski taraf dekha or dono ki najre takra gayi…sangeeta ne jaldi se sharam ke mare apni garden ghuma li or safai krne ka natak krne lagi…ab uski himmat na thi ki wo seedi se utarkr kamre se baher nikal jaye…
Hariya-waaaaaaaaah jyoti beti wah…kya cheej hai teri to…maja aa gaya dekh kr hi…lene me kitna maja aayega…?


Jyoti-to le lijiye na chacha ji…mene to pkka vaada kiya hai aapse ise dene ka..me mana kab kr rhi hu…
Hariya-ha beti lekin mene bola tha kit um dono me jiski jyada acchi hogi usi ki lunga…to ab mujhe sangeeta ki cheej bhi dekhni padegi na…
Jyoti-to dekh lijiye na chacha ji..
Hariya-chal uth ab..sangeeta ki bhi dekh lete hai…
Itna bolkr hariya uth jata hai or jyoti bhi apna ghaghra niche krke uth jati hai…hariya sangeeta ke paas jata hai or jyoti bhi….
Hariya-are sangeeta beti jara apni cheej bhi dikha do…dekhu to sahi dono me kiski jyada acchi hai…
Sangeeta-nahi chacha ji,me nhi dikh sakti…mujhe sharam aati hai..
Hariya-are isme kesi sharam,jyoti ne bhi to dikhyi na apni cheej,ab tub hi dikha de bitiya…sharma mat
Jyoti ab bilkul sangeeta ke niche seedi ke pass jakr khadi ho gyi or sangeeta ki tango pe apne hath rkh diye…or hariya ko pass aane ka ishara kiya…hariya sangeeta ke pass aata hai or dhire se apne hath jyoti ke hatho ke upar rkh deta hai..sangeeta to ashram se mari ja rhi thi,…use kuch samjh nhi aa rha tha ki kya kre or kya nahi…ab jyoti apne hath uske peticote me ghuste hue upar ki taraf le jane lgi…or dhire dhire uski jangho tk pahuch gayi…sangeeta to chihuk uthi…aaj pahli bar uske pati kea lava kisi ke hath uski jangho tk pahuche the…!!!
Sangeeta-didi plz ruk jaiye…plz aisa mt kijiye…mujhe bahut sharam aa rhi hai…
Jyoti-are pagli isme kesi sharam…mene bhi to dikhyi na apni wo…chal tub hi dikha de jaldi…
Or jyoti ne ab apne hath side uski choot pe rkh diye the…or phr apne hath hata liye…ab uski choot pe chacha ke hath the…uska rom rom kaanp utha…jyoti ab dur khadi edkh rhi thi or hariya sangeeta ki choot ko sahla rha tha….
Sangeeta-aaaaaaaaaah chacha ye aap kya kr rhe hai….ye sahi nhi hai…unko pata chal gaya to mujhe mar dalenge…
Hariya samjh gaya ki sangeeta uske pati se dar rhi hai…or iska dar nikalna jaruri hai agar isko chodna hai to…
Hariya-are pagal hai kyat u beti….tere pati ko kon batayega….or phr me to teri cheej hi check kr rha na…isme kuch galat to nahi hai….
Hariya ko sangeeta ki choot ka ahsaas ho chukka tha..uski choot ekdm bacchiyo jesi thi…lg rha tha jesi kisi kunwari ladki ki ho….wo samjh gya tha ki iska pati ise thik se nhi chod rha hai..mtlb iske ander bahut aag hai…bs jarurat thi to us aag ko bhadkane ki…or hariya is kaam me bahut anubhavi tha…!!!
Ab hariya sangeeta ki choot ko apne hath se sahlane laga tha…jisse sangeeta ke jism me ek ajeeb si laher dod gyi thi…itne me dur khadi jyit bol uthi..
Jyoti-kyo chacha, kesi lagi meri devrani ki cheej…
Hariya-are jyoti beta…jab dekhunga tb to pata chalega na…lekin sangeeta to dikha hi nhi rhi hai..
Jyoti-are chacha wo to taiyar hai…lagta hai aap hi dekhna nhi chahte…
Hariya-wo taiyar hai to mujhe kya….lo abi dekh leta hu..
Or itna bolkr hariya ne apne hath upar sangeeta ki kamar pe rkh diye or phr uski chaddi ke ilastic ko pakad kr niche khich diya….chunki sangeeta
Khadi thi seedi par isliye uski chaddi niche uske ghutno tk aasani se sarak gayi,..jyoti jaldi se uske paas aayi or uski chaddi ko uske pero me gira diya…or hariya ne apna hath ab sangeeta ki nangi choot pe rkh diya..
Sangeeta ki to mano saans hi atak gayi..aaj pahli bar kisi paraye mard ne uski nangi choot ko chua tha…lekin hariya ke anubhavi hatho ne apna kamaal dikhana shuru kr diya…usne apne aunguthe ko sangeeta ki choot ke dane pe rkh diya or ek ungli uski choot me ghusa di…sangeeta is hamle ki liye bilkul taiyar na thi…wo ekdm uchal padi…
Sangeeta-aaaaaaaaaaaaah chacha ye kya kr rhe ho…didi inko mana kijiye na plz…aaaaaaaaaaaah
Jyoti-are bs check hi to kr rhe hai teri wo…
Sangeeta-aaaah didi mujhse khada nhi hua jar ha hai ab yaha…me niche utrungi…plz hat jaiye chacha ji…
Hariya ne jyoti ki taraf dekha to jyoti ne unki taraf aankh mar di…mtlb tha ki hat jaiye…chidiya ab bhagegi nhi..
Hariya ab hat gaya vaha se…Or sangeeta ne apni sadee pr peticote niche kr lia or seedi se utarne lagi…
Seddi se utarkr ab sangeeta vahi khadi ho gayi…uske samne jyoti khadi thi or hariya palang ke paas ja chukka tha,…shayad dono ne milkr chidya ko jaal me fasane ka plan bana liya the…
Sangeeta aage badi to jyoti ne uska hath pakad liya…or boli
Jyoti-kaha jar hi ho devrani ji…apni cheej nhi dikhaogi kya chacha ji ko…
Sangeeta-didi ab jane dijiye na…dekh to chuke hai chacha ji…
Jyoti-are kaha dekhi abhi….bs hat se chua hi tha…chal palang pe chal…
Or itna bolkr jyoti use palang ke pass le aayi…or phr palang pe bitha diya…sangeeta bechari chupchap niche garden krke palang pe beth gayi…phr jyoti ne hariya ko aage badne ka ishara kiya or ek aankh mar di uski taraf…na jane kyo jyoti ko aaj kuch jyada hi romanchit feel ho rha tha..
Hariya aage bada or sangeeta ke bagal me jakr beth gaya…or dhire se apne hath uski jangho pe rkh diye..jyoti uske pero ke paas aakr beth gyi…or uski sadi or peticote ko uske pero se upar sarkane lagi….sangeeta ka sharam se bura haal tha…jab jyoti ne use ghutno tk nanga kr diya to aage ki Kaman hariya ne sambhal li or uski sadi-peticote ko jangh tk upar kr diya..ab sangeeta jangho tk nangi palng pe bethi thi…suki chaddi vahi nikal chuki thi jise jyoti ne uthakr palang pe rkh diya tha..
Hariya ne ab apna hath uski nangi jangho pe rkha or dhire dhire badate hue uski choot tk pahucha diya..
Sangeeta ek bar phr Sharma gayi…lekin usme kuc bhi bolne ya krne ki himmat na thi..
Ab hariya ne apni ungli se uski choot ke dane ko ragdna shuru kr diya..or ek ungli uski choot me ghusane ki koshish krne laga…lekin ek bethi hone ki vajah se or ek uski choot bahut tight hone ki vajah se wo aisa nhi kr paa rha tha…usne jyoti ki taraf dekha jo sab kuch dekh or samjh rhi thi..wo aage badi or usne sangeeta ko thoda sa piche jhukne ko bola or khud uske piche jakr beth gayi or sangeeta ko apni god me lita liya…ab sangeeta ke per niche jameen pe tike hue the or uska sar jyoti ki god me tha…or uski sadee or peticote uski kamar tk the…ab uski pyari gulabi choot ekdm hariya ke samne thi…kya mast choot thi uski…ekdm fooli hui…gulabi..or kunwari choot…mtlb kunwari jesi….hariya to dekhkr hi pagla gaya…sangeeta ne sharam se apni aankhe band kr rkhi thi..iska faida hariya or jyoti dono ko ho rha tha..wo dono aankho aankh me isharo se bate kr skte the..
Hariya ne apne lund ko dhoti ke upar se hi hath lagaya or hila diya..jise dekhkr jyoti muskrat di…phr hariya ne use isharo me kuch pucha to jyoti ne ha me apna sar hila diya or Sharma gayi….hariya ki ungli ab sangeeta ki choot me halchal macha rhi thi…use itna accha aaj tk nhi laga tha..uske pati ka to lund bhi hariya ki ungli barabar nhi tha….or wo bhi khada nhi hota tha…shayad hi uski choot me kabhi thik se ander gaya ho..uski to abhi kunwari jhilli bhi shayad nhi tooti thi…
Hariya ne apna lund dhoti me se nikal liya… or sangeeta ke upar jhuk gaya…or bola
Hariya-jyoti beti…mujhe to tum dono ki cheeje hi bahut acchi lagi hai…lekin jyada acchi kiski hai ye mujhe tbhi pata chalega jab dono mere samne ho…
Jyoti uska ishara samjh chuki thi..or apni god se sangeeta ka sar hata kr ek takiya uske sar ke niche rkh diya or khud uth kr uske bagal me let gayi..hariya ne bina der kiye uska ghaghra uski kamar tk kr diya..ab hariya ki dono ungliya ghee me thi…mtlb choot me thi…dono devrani jethani ki choot me..
Hariya-jyoti mujhe to aise bhi dono ki ek jesi lag rhi hai..ab me kese pata kru ki kiski acchi hai…
Ab usne "cheej" kahna band kr diya tha…jyoti uska matlab samjh chuki thi…
Jyoti-to chacha dono me apna "wo" dalkr dekh lijiye na…pata chal jayega..
Sangeeta ye sunkr ekdm chonk gayi…lekin uthne ki uski himmat na thi…!!!
Ab hariya ne apna lund sidhe jyoti ki choot pe tika diya or ek jordar jhatka mara…jyoti ki to cheekh nikal gyi ya shayad wo janbujhkr jor se cheekhi ho sangeeta ko sunane ke liye..
Jyoti-aaaaaaaaaaaah chacha ji…..ek hi bar me pura daal diya aapne to..hai ram…..mar gayi re…
Pura lund dalkr hariya ne ek do jhatke mare or phr apna lund baher nikal liya…uski ek ungli ab bhi sangeeta ki choot me thi….jise wo lagatar ander baher kiye jar ha tha..
Ab bari sangeeta ki thi …
Hariya ne apni ungli uski choot se nikali or apna lund vaha tika diya…jab sangeeta ko apni choot pe lund ka ahsaas hua to wo ekdm uchal padi…
Sangeeta-aaaaaaaaaah chacha ji ye kya kr rhe hai…hatiye plz…or usne apne hath hariya ke seene pe tika ke use dhakka dene lagi…
Achanak stithi ko bigadte dekh jyoti uth khadi hui or usne sangeeta ke dono hath pakd liye or boli
Jyoti-are devrani ji…chacha ji tumhri "choot" ko check kr rhe hai bs…kr lene de na bechare ko…
Sangeeta-nahi didi ye bahut galat hai…me unke sath dhoka nhi kr skti…plz hata dijiye uncle ko…
Jyoti-are hat jayenge lekin ek bar unka musal ander dal kr check to krne de..
Or jyoti ne chacha ko ishara kiya apni devrani ki choot fadne ke liye…
Hariya ne lund ko set krke ek dhakka lagaya lekin lund fisal gaya…!!!
Usne phr se praysa kiya lekin lund ander nhi gaya…aise hi usne 2-3 bar or prayas kiya….ab sangeeta ki choot me bhi dard hone laga tha…or idhar hariya ka lund naram padne laga tha…!!!
Hariya hairan tha ki ye kya ho rha hai use…wo ek shadishuda aurat ko nhi chod pa rha hai…lekin use pata nhi tha ki ye aurat abhi tk lagbhag kunwari hi hai…or na kabhi apni choot me ungli krti hai…or bahut hi sati savitri hai…lekin aaaj hariya ko moka mila tha use bhogne ka…lekin hariya ne ye moka gawa diya…choot pe bar bar thokr mar mar uska pani sangeeta ki choot pe hi nikal gaya or wo nidhal hokr uske upar let gaya…!!!
Lekin sangeeta niche se hat gayi or uthke baher chali gayi…jyoti t achanak hue is ghatnakram ko samjh hi nhi payi…lekin jab usne hariya ke murjhaye lund ko dekha to samjhte der na lgi ki buddhe ka pni nikal gaya hai uski devrani ki choot dekhkr hi…!!!
Jyoti-kya chacha…aap to itni jaldi ludak gaye….???
Hariya-aah beti…teri devrani to ekdm kunwari hai abhi…lagta hai uski choot me koi lund gaya hi nhi hai…!!!
Jyoti-kya baat kr rhe ho chacha…or agar aisa tha to aapke to maje ho jate na…aap itni jaldi kese….??
Hariya-wo bahut gajab ki cheej hai beti….me khud ko sambhal na paya..ab me chalta hu…
Or itna bolkr hariya uthkr chala gaya…!!! jyoti na jane kya plan bana rhi thi apne shatir dimag me…!!!
Radha apni class me bethkr padayi kr rhi thi ki tabhi kamya mam class me enter hui…
Kamya-hey girls…kesi ho sab log…
Sbhi ladkiya eksath bolti hai ki fine mam…
Ab kamya apni kursi pe beth jati hai or bolti hai ki aaj uska mud kuch thik nhi hai islye wo aaj nhi padayegi…sab chupchap apna kam kre…
Sabhi ladkiyan chupchap apna kaam krne lagti hai…or kamya apna kam…
Aap to jante hai na uska kya kaam hai…jo use headmaster saab ne diya tha…!
Ab usne ek register nikala or ek diary bhi…wo register me dekhkr eke k ladki ka naam bolti or phr uske bare me apni diary me likhti jati…!
Wo har ladki ke jishm ka pura hisab apni diary me likhti ja rhi thi…or phr usne kuch nishchay kiya…or uth khadi hui…or phr headmaster saab ke office me ghus gyi… headmaster saab ne use dekhte hi apne pass bula liya or uska hath pakadkr apni god me bitha liya…
Ab kamya ko apni gaand pe headmaster saab ke lund ki garmi or kadakpan mahsoos ho rha thA…
headmaster saab uske ubharo ko dabate hue bole..
headmaster saab-kaho janeman,kya khabar layi ho..
kamya ne wo diary headmaster saab ki taraf bada di
kamya-sir isme 09th class ki sari kaliyon ki jankari hai…unka address,nam….maa baap ka naam…wo kya krte hai…sab kuch…'
headmaster saab-or unke jishm ka pata…?
kamya-wo to sabse upar likha hai sir…aap khud hi dekh lijiye…ab headmaster saab ne kamya ko uthaya or use table ke sahare jhuka diya…or apna lund pent me se nikal liya…kamya samjh chuki thi ki aage kya hoga or uski choot geeli ho gayi…
headmaster saab ne uski sadee ko upar uthaya or chaddi ko niche sarkaya or phr apna musal uski choot me gaad diya…pura ka pura..
kamya chah kr bhi cheekh na payi…
headmaster saab ke dhakke shuru ho gaye…dhakke itne tej the ki kamya thodi der me hi nidhal ho gayi..use samjh me nhi aa rha tha ki sir me aaj itna josh kese aa gaya…lekin ye josh to un kaliyon ko sockr aa rha tha jise headmaster saab chodne ka khwab dekh rhe the…
headmaster saab bhi kuch or dhakke lagakr kamya ki choot me hi jhad gaye…kamya seedhi hui or boli
kamya-kya baat hai sir…aaj kuch jyada hi josh me the..?
Headmaster Saab-ha kamya..tumne jabse in kaliyo ke bare me bataya hai mere to lauda shant hi nhi ho rha..ab to jb tk kisi kunwari kali ko masal na du tb tk ye shant nahi hoga…
ye sunkr kamya ke chehre pe muskan aa gyi…
kamya-to phr kab kr rho ho sir ye shubh kaam…???
Headmaster Saab-kamyaaaaaa mera man to kr rha hai ki aaj or abhi ye shubh kaam kr dalu…lekin kya itni jaldi thik rhegi…kahi kuch gadbad h gayi to puri ijjat mittti me mil jayegi..
Kamya-are sir,agar kunwari kali ko masalna hai to ijjat se kya darna…or phr me hu na…aap bs apna kam kr dena uske baad us kali ko me sambhal lungi.
Headmaster Saab-to phr thik hai..ye kaam aaj se hi shuru kr dete hai.
Or phr Headmaster Saab us diary me se sari ladkiyon ke detail dekhne lag jate hai..jab unhe kuch samjh me nhi aata to apni aankh band krkr diary pe ungli ghumane lag jate hai..or jis naam pe unki ungli rukti hai, wo naam tha madhu…..!!!
Vahi madhu jo ki radha ki pakki saheli thi or hariya ki beti thi…hariya ko to aap jante hi honge.
Headmaster Saab ne kamya ki taraf dekha or phr bole…
Headmaster Saab-kamya govindpur gaav ki ladki hai madhu…aaj tu usi ko lakar parosh de mere niche…jannat degi wo to…kya gajab ki dikhti hai saali…gaav ke sarpanch ke muneem ki ladki hai.
Kamya-kya baat hai sir…bahut mast kali chuni hai aapne to…bilkul sahi kaha aapne…ekdm kayamat hai wo ladki…or ekdm taja maal…seal pack
Headmaster Saab ne use aage ka plan samjha diya or 09th class me bhej diya…
Kamya ab 09th class me thi…wo madhu ko hi dekh rhi thi…or soch rhi thi ki kese uska najuk jishm us hathi jese Headmaster ko sahan kr payega.
Usne madhu ko apne pass bulaya or madhu uth kr kamya ke paas aa khadi hui…
Kamya ne use kaha ki usko Headmaster Saab ne bulaya hai…tum chalo me bhi aati hu..or ha darne ki koi jarurat nhi hai….wo bs padayi ke silsile me bula rhe hai or ek ek krke sabko bulayenge..aaj madhu ka number hai..ok girls
Madhu ab Headmaster Saab ke office ki taraf bad rhi thi…par na jane kyo uske dil ki dhadkan badti jar hi thi…shayad use Headmaster Saab se dar lagta tha..unke "kadak" vyavhaar ki vajah se…
Madhu Headmaster Saab ke office me pahuchi or gate pe jkr boli
Madhu-may i come in sir..??
Headmaster Saab to use dekhte hi rh gaye..unke lund ne ek jhatka khaya jese shikar uske samne aa khada hua ho…
Headmaster Saab-aao madhu beti aao…betho…
Madhu vahi sir ke samne kursi pe beth gayi…
Headmaster Saab-ha to madhu beti ye batao ki tumhari padayi kesi chal rhi hai…
Madhu-jee sir bahut acchi chal rhi hai..
Headmaster Saab-koi dikkat to ni hai na padayi me…
Madhu-nahi sir ji (madhu ab bhi thodi dari hui thi)
Ab Headmaster Saab main mudde pe aana chahte the..unone madhu ke chote chote amrood jese ubharo ko dekhte hue pucha..
Headmaster Saab-madhu ek bataogi
Madhu-jee sir
Ab Headmaster Saab khade ho gaye or uthkr madhu ke piche aa gaye…or uske kandho pe hath rkh diye..
Headmaster Saab-tum kisi ladke ke chakkar me to nhi ho nay aha school me ya tumhre gaav me
Madhu is sawal ko sunkr Sharma jati hai…or dhire se javab deti hai
Madhu-jee nhi sir…
Headmaster Saab-lekin mujhe to kuch pata chal rha hai tumhe dekh dekh kr…ki tum kisi na kisi ladke ke sath jarur fasi hui ho…
Madhu ab thodi dar si jati hai…
Madhu-jeeeeee me…nhi sir kisi ne aapse jhooth bola hoga..ais anhi hai sir
Headmaster Saab-lekin me kese man lu kit u nhi fasi hai…me tere baap se shikayat krunga teri…
Itne me kamya madam bhi aa jati hai office me…
Kamya-kya hua sir..
Headmaster Saab-kamya is ladki ka kisi ladke se chakkar chal rha hai or ye jhooth bol rhi hai iske baaap ko khabar bhijva do…
Madhi buri tarah dar jati hai..
Madhu-nahi mama aisa bilkul nhi hai…bhagwan ki kasam…plz papa ko kuch mat boliye
Kamya uski masumiyat dekh kr mugdh ho gayi…kya ladki hai…sir ko to maja hi aa jayega…
Udhar Headmaster Saab ne ab apne hath bada kr madhu ke kacche aam pe rkh diye…madhu ke sharir me ek laher dod gayi…
Headmaster Saab-dekho madhu…iske ye kitne bade hai..agar iska chakkar nhi hota to kya ye itne bade hote..
Kamya-ha sir bade to bahut hai…matlb ye kisi ke sath so chuki hai…kyo ri madhu….sahi bol rhi na me…tu kunwari nhi hai na
Madhu-nahi mam..aisa kuch nhi hai kasam se..
Headmaster Saab-accha agar ye sach bol rhi hai to tum check krlo iski wo…abhi pata chal jayega..
Itna sunte hi kamya madhu ko kursi se uthkr sofe pe bitha deti hai…or uski shirt ko upar kr deti hai…madhu ne bra pahnna abhi shuru bhi nhi kiya tha…or uske boobs ekdm nange ho jate hai…
Ye dekhkr Headmaster Saab ka lund fanfana uthta hai…
Ab kamya madhu ki shirt k eek ek button kholne lagi or usn shirt ko uske tan se nikal kr alga kr diya..madhu ab upar se puri nangi thi…
Uska sharam ke mare bura haal tha…wo apne hatho se apne nanhe santro ko chupana chati thi lekin kamya ne uske hath pakd liye..or uske apni god me sula liya..ab kamya ke dono chuchak ekdm tan kr khade the…jese Headmaster Saab ko lalkar rhe ho..
Headmaster Saab ye chunoti kese sahan krte…wo madhu ke pass aa gye…
Kamya-dekhiye sir…kitne bade ho gaye hai iske santre…jrurur kisi ne dabaye honge..kyo madhu kon hai wo…?
Madhu to sharam ke mare kuch bol bhi na pa rhi thi..phr bhi usne apne aap ko sahi sabit krne ke liye dhire se bola
Madhu-madam sach me kisi se chakkar nhi hai mera…
Lekin madhi ki is baat ka kisi pe koi asar na pada…padta bhi kese..unhe to pahle se hi pata tha ki madhu ek kacchi or unchui kali hai..jise aaj phool banana hai..
Ab Headmaster Saab ne dhire se apne hath madhu ke boobs pe rkh diye..
Pahli baar un unchue ubharo par ek mard ke hath lage the..madhu to sansana gayi is sparsh se…ab Headmaster Saab dhire dhire un seb jese boobs ko dabane lage…or kabhi kabhi uske chote se gulabi nippals ko bhi choo lete…jisse madhu or bechain ho uthti.
Headmaster Saab-kyo madhu aise hi dabaye honge na tumhre santro ko kisi ne
Madhu kuch na boli…ab use samjh me aa gaya tha ki uske bolne se kuch nhi hoga…use kuch accha bhi lag rha tha..
Ab Headmaster Saab vahi sofe pe uske kamar ke pass beh gaye or jhuk kr apne honth madhu ke nippals pe tika diye..
Madhu ke muh se ek madak siski nikal gayi…..aaaaaaaaaaaah issssshhh
Jise sunkr kamya muskrat uthi…
Ab Headmaster Saab uske santro ka ras bahut itminaan se pee rhe the…madhu to jese hawa me ud rhi thi….ab kamya vaha se hat chuki thi…lekin madhu ne apni aankhe nhi kholi….wo is jannat se baher nhi aan chahti thi..ab kamya ne uski skirt me hath dal diye or uski chaddi baher khich li…ab madhu bas skirt se apni ijjat bachaye hue thi… Headmaster Saab ne ek bar kamya ki taraf dekha to usne ishara krke unko madhu ki kacchi choot ki taraf badne ko bola…
Jese hi Headmaster Saab ne uske ubharo ko choda,kamya ne apne honth vaha tika diye or sir ka adhura choda hua kaam pura karne lagi….ye madhu ke liye alag ehsaas tha…lekin usne aankhe kholkr dekhna thik hi samjha..use koi fark nhi pad rha tha ki uske urojo ko kon chus rha thai.use to bas maja aa rha tha.
Ab Headmaster Saab ne dhire dhire uski skirt uski kamar tk kr di….ab unke samne ek bahut hi khubsurat or pyari se gulabi choot thi…jispr bas halke halke roye hi aaye the abhi..or uska ched to thik se dikhayi bhi nhi de rha tha…
Aisi choot dekh kr Headmaster Saab ka lauda or kadak ho gaya…jese shikar bas samne hi ho…
Ab Headmaster Saab ne uski skirt ka huk kol kr uski skirt niche khiska kr nikal fenki sofe par…wo sofa na hokr ek bed jesa hi tha…
Kamya ab bhi madhu ke nippals ko chus rhi thi…ye uske liye pahli baar tha jb wo kisi ladki ke nippals ko chus rhi thi..lekin is kaam me use ek alag hi maja aa rha tha…ab madhu sofe pe nangi padi hui thi…or use bhi iska pata tha ki wo puri nangi ho chuki ai lekin use jo maja mil rha tha use wo khona nhi chahti thi or isiliye wo koi virodh nhi kr rhi thi..!!!
Headmaster Saab ne ab apne honth us kachhi kali ka ras peene me laga diye the…wo uski jangho ko khub chat rhe the……or kabhi kabhi uski choot tk unke honth pahuch rhe the…madhu ke liye to ye sab bahut hi anokha tha or bahut hi majedaar bhi.
Headmaster Saab ne ab apne hath madhu ki choot pe rkh diye or use halke se daba diya….or unhone uske matar jese dane ko masalna shuru kr diya….madhu ki to aaaaaaaaaah nikal gayi,….use aaj maje pe maje mil rhe the…kuch der dane ko masalne ke bad Headmaster Saab ne apni ungli unski choot ke ched pe rkhi or use ander dalna chaha…lekin uska ched bahut hi tight tha…ungli bhi ander nhi ghusi… Headmaster Saab ne socha ki jab ungli ghusane me itni prblm aa rhi hai to unka musal kese ander ghusega…lekin unhone haar nhi mani or dhire dhire krke apni ungli madhu ki kunwari bur me ghusa di…madhu ko bahut dard hua lekin thodi hi der me use accha lage laga..ab uski choot thodi geeli bhi ho gyi thi.. Headmaster Saab apni ungli ko dhire dhire ander baher krne lage…or madhu masti me dubne lagi…kamya ab bhi uske boobs ko chuse ja rhi thi…
Ab Headmaster Saab se control krna mushkil ho rha tha..wo jald se jald madhu ki kunwari bur ko phool banana chahte the…isliye ab unhone apni ungli uski choot se nikal li…or us ungli ko sidhe apne muh me ghusa li…unhe us kacchi choot ka swad itna pasand aaya ki unhone jhat se apni juban us choot pe rkh di..or maje se uska raspan krne lage…madhu ke liye ye bahut hi asahneeya maja tha…us bachhi ke muh se kilkari gunj uthi maje ke vajah se…
Madhu=aaaaah madam sir ye kya kr rhe hai….ye to gandi jagah hai na…
Kamya(kutil muskan ke sath)-sir tujhe bahut pyar kr rhe hai bitiya….unko pyar krne de…..wo tujhe kabhi exam me fail bhi nhi hone denge or tere sabse jyada number aayenge class me….
Madhu ye sunkr bahut khush ho gayi….ab use bahut maja aa rha tha sir se apni choot chatwane me…use nhi pata tha ki sir kesa pyar kr rhe hai..use to bs sir ka ye pyar bahut hi lajjatdar lag rha tha…wo kuch jyada hi aawaje krne lagi thi isliye kamya ko uthkr uske honth apne honth me len pade…or uske hnth chusne lagi….kamya ko uske hontho ka swad bahut accha laga or usne apni juban uske muh me ghusa di…madhu ko apne muh me gudgudi ho rhi thi lekin sath me bahut maja bhi aa rha tha…
Kamya us kamsin bacchii ke muh ka ras pee rhi thi or Headmaster Saab uski choot ka…bada hi kamuk najara tha…lekin ab Headmaster Saab se bardasht nhi ho rha tha..wo uthe or apna lund ka topa madhu ki kacchi bur se tika diya…madhu ko achanak jahtka sa laga… Headmaster Saab ke lund ke samne uski choot aisi lag rhi thi jese kisi sher ke samne hiran ki bacchi…jiska bas ab shikar hone hi vala tha.. Headmaster Saab ne apne tope ko madhu ki choot pe halka sa dabaya…to topa thoda sa ander ghus gaya..madhu ko halka sa dard hua..ab Headmaster Saab ne apni puri takat lagayi or ek tej jhatka mar diya…unka lund kareeb 3 inch madhu ki bur me ja samaya..madhu ki to cheekh hi nikal gayi…lekin kamya ne uska muh band kiya hua tha apne hontho se isliye uski cheek hander hi ghut ke rh gayi…lekin madhu ab chatpata rhi thi..ab tak use jo maja mila thaw o ab kahatam ho chukka tha…sir thodi der ruke or phr agle dhakke ki taiyari krne lage…ye dhakka madhu ko ek kamsin kali se phool banana vala tha…unhone apni kamar ko thoda piche ki taraf khicha or puri takat ikattha krke bahut hi jordar jhatka mar diya…unka lund madhu ki kunwari jhilli ko todta hua ander ja ghusa kareeb 5 inch…ye jhatka sahna madhu ke liye bahut hi kathin tha or woe k jordar cheekh ke sath ro padi…madhu ek acche bhare pure sharir ki malkin thi shayad isiliye is jhatke ko sah gayi varna or koi hoti to shayad behos ho gayi hoti..
Madhu ki aankho se aansu jhar rhe the lekin Headmaster Saab pe uska koi asar na hua…kamya ne unhe ishare se rukne ka kaha to wo thodi der aise hi lete rhe…unka lund madhu ki kacchi bur me ekdm fas chukka tha…kamya ne apni juban madhu ke muh se nikal li or uske aansuo ko apni juban se chat liya…ab madhu ko bolne ka moka mil gaya tha///
Madhu-aaaaaaaaaaaaaah sir……aahhhh madam sir ko hatne ke liye boliye plz….bahut dard ho rha hai mujhe….aaaaaaaaaaah mummy….
Headmaster Saab ko to ye sunkr or josh aa gaya….unhe kisi kunwari ki ye aawaj bahut maja deti thi…lekin kamya ko us bacchii pe thodi daya aa gayi.
Kamya-are bitiya pahli bar me dard hota hi hai…mujhe bhi hua tha….sabko hota hai…lekin bad me bahut maja aayega….abhi thodi der pahle aa rha than a use bhi kahi jyada…bas thoda sa sahan krle…
Madhu ko ye sunkr accha laga ki pahle se bhi jyada maja aayega….to wo chupchap let gayi…uske liye to ye bhi shayad ek khel hi tha…
Jab Headmaster Saab ne dekha ki ab madhu chupchap let gayi hai to unhone kamya ko ishara kiya…kamya unka ishara samjah gayi or usne phr se apni juban madhu ke muh me ghusa di..or uske andruni hisse ko chatne lagi… Headmaster Saab ne lund ko thoda sa baher khicha or apni puri takat ikatthi kr li…or phr se ek damdar dhakka laga diya…ye dhakka itna tej tha ki madhu ka ang ang hil gaya or Headmaster Saab ka lund uski choot ko cheerta hua jad tk ja ghusa…..ab madhu ek ladki se aurat ban chuki thi…jo Headmaster Saab ka 8 inch lund apni choot me sama chuki thi…uski aankho se aansuo ki barish hone lagi thi…
Headmaster Saab ka lund uski bacche dani tak takra rha tha…unka lund hilne dulne layak bhi nhi tha itna fas chukka uski choot me…ab Headmaster Saab madhu ke upar let gaye or use apne se chipka liya…or apne honth uske garam hontho pe rkh diye…kafi der tk uske hontho ko chusne ke baad unhone bhi apni juban uske muh me ghusa di..or uske muh ka raspan krne lage…ab madhu ko bhi utna dard nhi ho rha tha…udhar kamya ab dono ki kamar ke pass beth gayi or apni juban nikal kr sir ke ando ko chatne lagi….isse sir ka lund or tight ho gaya….ab kamya ne apni juban ko madhu ki choot ke aaspas phirana shuru kr diya…..madhu pe iska asar hua or use accha lagne laga…jab Headmaster Saab ne dekha ki ab madhu ko accha lag rha hai to unhone apne lund ko halka halka aage piche krne shuru kr diya…madhu ko thoda thoda dard ho rha tha lekin use kuch accha bhi lag rha tha….ab uski choot se pani niklna bhi shur ho gya tha..jisse lund aage piche hone me itna dard nhi ho rha tha…ab Headmaster Saab ki gati thodi badne lagi thi…or wo jaldi jaldi apne musal ko aage piche karne lage…madhu ko bhi ab accha lagne laga tha..ye dekh kr Headmaster Saab bade khush hue or apne dhakko ki gati or bada di….madhu ko dard or maja dono ek sath feel ho rhe the…
Madhu-aaaaaaaah saaaaaab ji….baut dard ho rha hai…thoda dhire dhire kijiye na…aaaaaaaaaaaaaaah ye sab kesa khel hai sir ji…aaaaaaaaaaahhhhhhh
Headmaster Saab-aaaaaaaah bitiya ye khel bahut majedaar hai lekin baher jakr kisi ko batana nhi…varna bahut bura hota hai….ghar me koi mar bhi sakta hai agar tumne is bare me kisi ko bhi bataya to…
Madhu ye sunkr bahut dar gayi…or usne kasam khali ki wo kisi ko nhi batayegi…
Ab Headmaster Saab sukun se madhu ki chudai krne lage…or madhu ko bhi is naye khel me maje aane lage…use nhi pata tha ki ye khel baccho ka nhi jawano ka hai or Headmaster Saab ne use samay se pahle hi jawan kr diya hai….ab wo gudiya se nhi mardo se khelegi….
Lekin ye khel jesa bhi tha,madhu ko isme bahut maja aane laga tha… Headmaster Saab ka lund jab uski bacchedani se takrata to uske muh se kilkari gunj uthti… Headmaster Saab use lagatar chode ja rhe the…
Madhu ke liye ye bahut hi alag or bahut hi majedar anubhav tha…wo pahli baar chud rhi thi or wo bhi ek 55 saal ke buddhe se…lekin buddhe me gajab ka dam tha or gajab ka stamina tha…varna ek kunwari ladki ki seal todne me acche accho ko paseene aa jate hai or acche accho ka pani nikal jata hai kunwari bur dekh kr…chodna to baut door ki baat hai.
Kamya Headmaster Saab ka josh or sanyam dekh kr unki deewani ho gayi thi…kareeb 30 min tak madhu ko chodne ke baa dab Headmaster Saab ke sharir me khun ka sanchar bad gaya tha or sara khun ab unke lund ki taraf bahne laga tha…unke dhakke bahut tufani ho gaye the jise madhu jesi najuk kali ke liye jhelna bahut mushkil tha or buri tarah cheekh kr jhad gayi or shant pad gayi….use itna maja aaj tk kisi khel me nhi aaya tha…wo hawa me ud rhi thi jab jhad rhi thi tab….uske jhadne ke bad hi Headmaster Saab bhi jor se chillaye or ek fuvvara foot pada unke lund se madhu ki choot me…
Aaj pahli baar uski choot me kisi ne apna veerya choda tha…madhu ko use feel krke bahut maja aa rh tha…uski choot me ek ajeeb se gudgudi ho rhi thi…usne Headmaster Saab ko kas ke pakd liya or unse chipak gayi…kamya vahi paas padi kursi pe beth gayi…uski choot me bhi ubaal aa rha tha…lekin wok hush thi ki usne aaj ek kunwari kanya ko sir ke niche lakr parosh diya or sir bhi use bhog kr bahut khush hue…. Headmaster Saab ab bhi madhu ke upar lete hue the..or madhu ab bhi unse chipki hui thi..
Thodi der baad madhu ki aankh khuli to wo Sharma gayi…or sir ko hatne ke liye bola…
Headmaster Saab ne apna lund uski choot se nikala or uthkr kapde pahnne lage or kamya ko ishara kiya…kamya ne uthkr madhu ko utahaya or use sahara dekr bathroom me le gayi…vaha use pahle nahlaya pr phr baher lakr uske kapde pahnaye…phr use vahi sofe pe sula diya…kareeb 1 hr son eke baad madhu ko accha lag rha tha or wo apni class me chali gayi or jakr sabko bol diya ki uski tabiyat kharab ho gayi thi…is tarah aaj madhu ek ladki se aurat ban chuki thi….
Raat ka samay tha….sangeeta apne kamre me akeli leti hui thi…uska pati kishan khet pe gaya tha ganne ki rakhvali karne ke liye…or udhar jyoti apne pati rattan ke sath soyi hui thi…!
Rattan jyoti ke upar chada hua tha or use danadan chode ja rha tha…lekin use chodne me bilkul maja nhi aa rha tha..na jane kyo use jyoti ki choot kuch jyada feli hui lag rhi thi…use kya pata tha ki hariya ne uski biwi ki choot ki lambai chodai dono bada di hai…shayad jyoti ko bhi ye samjh me aa gaya tha ki uske pati ko uski choot marne me maja nhi aa rha hai..or jyoti ko bhi is khel me maja nhi aa rha tha…use to ab hariya ka lamba or mota 8 inch lund chahiye tha..ratan ka 6 inch lamba patla lund nhi..lekin tabhi use na jane kyo aaj dinbahr me ghati ghatnaye yaad aa gyi…kese hariya ne use or sangeeta ko ek sath lita kr dono ki choot dekhi thi…tabhi use yaad aaya ki sangeeta ki choot to kisi kunwari ladki jesi hi hai abhi tak…or uske man me sangeeta ki kunwari bur chudwane ki iccha jag gayi..wo janti thi ki sangeeta hariya ka mota lund pahli baar me nhi le payegi…use kisi chote or patle lund se chudwana chahiye..or ye khayal aate hi use apni choot me ander baher ho rhe apne pati ratan ke lund ka dhayan aaya…usne soch liya ki wo sangeeta ko uske pati ke niche lakr hi rhegi….or uska pat bhi khush ho jayega usse…kuch sochkr jyoti boli
Jyoti-ek baat kahu ji….?
Rattan-ha janeman bolo
Jyoti-apni sangeeta hai na…uski wo abi tk kunwari hai…
Rattan ka lund ye sunke jhatke khane laga…jise jyoti ne bhi mahsoos kiya…lekin rattan is bare me accche se janne chahta tha…isliye usne pucha…
Rattan-kya wo mtalab….kya kunwari hai….??
Jyoti-aap bhi na ….are uski wo cheej jisne mard apna hathiyar dalta hai…
Jyoti apne pati ke samne aisi hi bholi banti thi…ekdm sati savitri…or hariya se chudne ke pahle wo thi bhi…..
Rattan-me samjha nahi jaanu….kon sa hathiyaar…kon si cheej…
Jyoti –are apni sangeeta ki bur abhi bhi kunwari hai…ab aaya samjh me…
Jyoti ke muh se ye baat sunkr to rattan ka lund jhanjhana utha…use pahle to yakeen nhi hua is baat pe….
Rattan-hat pagli…aisa kese ho sakta hai..uski shadi ko 1 saal hone vala hai…
Jyoti-ha lekin usne hi mujhe bataya hai…lagta hai kishan bhaiya se kuch hota nhi hai…
Ye sunkr ratan ke samne sangeeta ka khubsurat chehra ghum gaya…aaj pahli baar use sangeeta apni bahu kam or ek khubsurat aurat jyada lag rhi thi….jo ki kunwari thi.
Ab rattan bhi sochne laga ki kash sangeeta ki kunwari bur use chodne ko mil jaye…lekin kese….???
Uske man ki baat uski biwi pad chuki thi…uske lund ke jhatko se…usne kaha
Jyoti-kyo ji…me use yahi bula lau..bechari akeli leti hogi…
Bhala rattan ko kya dikkat ho sakti thi…usne jhat se bol diya ki haa le aao…bechari ka man lag jayega…me baher so jaunga..or itna bolkr usne apna lund choot se baher nikal liya…apne pati ki jaldbaji dekh kr jyoti bhi smjh gayi ki ab sangeeta ki kher nhi…use apna maksad kamyaab hota hua dikh rha tha…wo sangeeta ko apne jesi banana chahti thi…balki apne se bhi jyada badi vali.
Jyoti ne apni sadee thik ki or sangeeta ke kamre me pahuch gayi…sangeeta ki abhi aankh lag gayi thi…usne use uthana thik nhi samjha or uske bagal me jakr let gayi…or apne per uske pero pe rkh kr hath uske pet pe rkh diye…sangeeta ko neend me kuch mahsoos to hua lekin uski neend nhi khuli…
Jyoti ne uski chaddi ke ilastic ko pakda or use niche khichne lagi…sangeeta ko aisa lag rha tha jese use sapne me koi nanga kr rha hai…jyoti ne uski chaddi bhi nikal kr alag fenk di…ab sangeeta ki gori or fuli hui kacchi bur jyoti ke samne thi…jyoti se sabar nhi hua or usne jhuk kr apne honth us lajawab cheej pe tika diye…..
Sangeeta ki achanak se aankh khuli to wo hairaan rh gyi apni jethani ko or khud ko is halat me dekh kr….usen dhire se kaha…
Sangeeta-didi ye aap kya kr rhi hai…
Jyoti-vahi jo tere pati ko krna chachiye….lekin wo krta nhi hai..isliye me kr rhi hu…kyo…tujhe acccha nhi lag rha kya…
Sangeeta-lekin didi aap yaha kese….or jeth ji….aaaaaaaap plz hat jaiye mujhe sharam aa rhi hai…
Jyoti-accha mujhse sharam aa rhi hai…are jo tere pass hai wo mere pass hai…phr kahe ki sharam…or hariya ko to khub tange fela ke dikha rhi thi…tab sharam nhi aayi thi..
Sangeeta hariya vali baat yaaad krke Sharma gayi….or kuch nhi boli….
Jyoti apna kaam krne lagi…ab wo aaram se uski choot ko chat rhi thi….sangeeta ne maje se apni aankhe band kr li…
Achanak jyoti ne sageeta ki choot me apni juban ghusa di…sangeeta ekdm chihuk uthi…uski madak siski nikal gayi…
Sangeeta-aaaaaaaaaah didiiiiiii…..


Jyoti samjh gayi ki ab ye garam ho gayi…mere pati ka hathda ab maar dena chahiye…ab usne apne hath se sangeeta ko pet ke bal lita diya..ab sangeeta ki gori or mansal gaand jyoti ke samne thi…jyoti ne apne kapde utar diye or sangeeta ke upar use bilkul chipak kr let gayi..sangeeta ko ye sparsh baut maja de rha tha…jyoti uske kaan me juban ghusa kr chat rhi thi..uski garden or gaalo pe kiss kiye jar hi thi….sangeeta ki kunwari bur me aag lgi hui thi…or achanak jyoti uth gayi or usne apne honth sangeeta ki gaand pe tika diye or vaha kiss krne lgi….or thodi der baad hi uski gaand apni juban se chatne lagi…sangeeta ke liye ye asahneeya maja tha…isse pahle use itna maja kabhi nhi aaya tha…
Jyoti uski gaand ko chate ja rhi thi….or sangeeta maje se pagal hui jar hi thi…achanak jyoti ne apni ek ungli sangeeta ki choot me utar di piche se hi…sangeeta ekdm machal uthi…jyoti ko ehsaas ho gaya ki iski bur kunwari hai…kyoki jyoti i ungli ek had tk jakr atak jati thi..usne ab darwaje ki taraf dekha jaha uska pati rattan khada hua sab dekh rha tha or apna lund baher nikal kr pura nanga khada tha or lund hila rha tha….jyoti ne use ander aaane ka ishara kiya…atan ander aa gaya or sangeeta ko itne passs se dekhkr pagal ho gaya…uska man kiya ki abhi ke abhi sangeeta ki gaand me lund pel pe..lekin jyoti koi bhi jaldbaji nhi krna chati thi…usne rattan ko palang ke niche bethne ko kaha or sangeet ko apne hath se sidha lita diya…ab usne sangeeta ka blouse or bra kholkr uske boobs nange kr diye or unhe chusne lagi…
Sangeeta maje se apni aankhe band kr leti hai…tab jyoti per se rattan ko upar aane ke liye bolti hai…ratan ishara samjh kr khada ho jata hai…jyoti apne hath niche le jakr sangeeta ki tange chaudi kr deti hai…ab rattan ke samne sangeeta ki kunwari bur ekdma saaf saaf dikhyi de rhi thi…wo sangeeta ki tango ke bich beth gaya or apne lund ka topa uski choot pe rkh kr ander kr diya…snageeta ekdm se ghabra gayi…use samjh hi aaya ki ye kya hua…usne jhat se aanh khol kr dekha to uske hosh ud gaye…uske jeth ji uski chot me lund ka topa daal kr uski tango ke bich me bethe hue the..
Sangeeta-aaaaah didi….jeth ji kaha se aa gaye…unhe jane ke lye boliye na…
Jyoti-kyo devrani ji…aaj apne jeth ji ka bhi lekr dekho…bahut maja denge tujhe…
Sangeeta-nhi didi…plz unhe hataiye…ye galat hai….or sangeeta ab puri tarah virodh pea a gayi…
Lekin uske pet pe jyoti bethi hui thi or rattan ne uske tange pakd rkhi thi or lund chot me daal rkha tha kareeb 2 inch….
Jyoti-are kuch galat nhi hai pagli…ek baar dalwa le…agar accha na lage to vapas nikal lenge…
Or tna bolkr jyoti ne ratan ko ishara kr diya agla kadam uthane ka…ratan ne sangeeta ki tange kas kr pakad li or ek jordar dhakka uski choot me mar diya…ratan ka lund fuckkkkkkkk se sangeeta ki jhilli ko fadta hua ander ja ghusa….kareeb 4 inch…sangeeta ki choot wakai me bahut tight thi..ratan ka lund usme ekdm fas chukka tha…sangeeta ki jhilli fat chuki thi…ab uski choot kunwari nhi rhi thi…use bahut tej dard ho rha tha
Sangeeta-aaaaaaaaaah didi….plz jeth ji ko hatne ke liye bol dijiye…baut tej dard ho rha hai…
Jyoti-ek mard jab krta hai na to dard to hota hi hai…aaj teri kunwari jilli fat gayi hai….ab tu aaram se chudvana…bs thodi der ruk phr tujhe bahut maja aayeg meri payri devrani ji….
Lekin sangeeta koi bacchi to thi nhi..ek jawan aurat thi wo…or uski choot ne jab ek bhara pura lund apne ander mahsoos kiya to pani chodna shuru kr diya..ab sangeeta ko utna dard nhi ho rha tha…
Rattan ko bhi lagne laga tha ki sangeeta ki choot pani chod rhi hai or sabgeeta ab garam ho rhi hai…
ratan ne apne hath se ishara krke jyoti ko sangeeta ke pet se hatne ko kaha to jyoti vaha se hat gayi…ab sangeeta or ratan ke bich me koi nahi tha…ab sangeeta ko kuch jyada hi sharam aa rhi thi…ratan ab sangeeta ke upar let gaya or use chipak kr uske hontho pe apne honth rkh diye….wo ske hontho ka raspan krne laga…sangeeta na chate hue bhi uska sath dene lagi…use ab bhi yahi lag rha tha ki wo apne pati ko dhoka de rhi hai…lekin ek to uski choot me lund tha or upar se pahli baar koi mard use itne pyaar se kiss kr rha tha…isliye wo ab bahut garam ho gayi thi…ratan en lund kothda piche khicha or puri takat lagakr pr se jhatka mar diya…ab uska pura ka pura lund sangeeta k choot me gayab ho chuka tha…sangeeta ko is baar halka sa dard hua…jyoti vahi khadi sab kuch dekh rhi thi..wo hat se bol uthi..
jyoti- kya baat hai devrani ji….pura ka pura le liya aapne to apne ander….lagta hai bahut pyasi ho aap….
sangeeta uski baat sunkr buri tarah Sharma gayi…uski aankhe ab bhi band thi or ratan uske hontho ko chus rha tha…ab ratan ne apn juban se uske hontho o kholne ka ishara kiya to sangeeta ne na jane kya soch kr apna muh khol diya…ye dekhte hi ratan ne apni juban saneeta ke muh me ghusa di..or uska muh ander se chatne laga….
sangeeta ko itna accha lag rha tha ki wo sab kuch bhul kr uska jeth ka sath dene lagi….ab ratan ko sangeeta ke hontho me bhi harkat mahsoos ho rhi thi…
jyoti-kyo ji….? sangeeta ka muh itna meetha hai kya ki aapne ander hi juban dal di…
ratan-ha janeman gajab ka swad hai iske muh ka….aa tub hi chakh le jara…
jyoti-accha….phr to chakhna padega…lekin ab aage ka kaam bhi to karo…bechari i choot intejaar kr rhi hai….
ratan ne kissing band ki or uthkr beth gaya…udhar jyoti sangeeta ke muh ke pass gayi or apni juban uske muh me ghusa di or ab wo uska ras peene lagi…ab ratan dhire dhire dhakke lagane laga…or sangeeta mast hone lagi..aaj pahli baar wo chud rhi thi…wo abhi apne hi jeth se….
sangeeta ko dohra maja mil rha tha…ek taraf uski jethani uska muh chus rhi thi or dusri taraf uska jeth use chod rha tha…jab jyoti ne dekha ki uska pati bahut dhire dhire dhakke laga rha hai to wo boli
jyoti-kya ji….mujhe to aap bahut tej dhakke marte ho…jara sangeeta ko bhi to bataiye ki aap kese mard hai…
ratan-ha rani abhi batata hu…
or itna bolte hi rattan ke dhakke tufani ho gaye…sangeeta ke liye sambhalna mushkil ho rha tha…uski aaj tk isse pahle kabi chudai bhi nhi hui thi or aaj jab ho rhi hai to itni dhamakedar…lekin use maja bhi aane laga tha or uski choot me ek tufan macha diya tha uske jeth ke lund ne..wo swarg ki sair kr rhi thi..
sangeeta-aaaaaaaaah jeth ji thoda dhire kijiye na…aaah maa….bahut accha lag rha hai..oh…isssssssssssssssshhh
ratan-dhire to namard krti hai sangeeta….asli mard to aise hi krte hai…kesa lag rha hai mera lund teri choot me..
sangeeta-bahut accha lag rha hai jeth ji…sach me…aaaaaah…dhire…………
rattan bahut tej tej dhakke mar rha tha…sangeeta ka ang ang hil rha tha…wo machalti jar hi thi…uska sharir akadne laga tha..
sangeeta ab jhadne lagi thi…jindagi me pahli baar wo jhad rhi thi kisi lund se…kabhi kabhi ungli krke wo jhadi thi lekin us maje me is maje me jameen aasman ka fark tha…
sangeeta ka sharir jhatka kha rha tha…or wo past ho gyi thi…usne apne jeth ko kas ke apne se chipka liya..jyoti ye dekh kr khush ho gayi or ratan ki taraf dekh kr muskrayi…jese uska plan kamyab ho gaya ho.
#Jeth #Garmi #Sex #Stories
Jeth Ki Garmi – Sex Stories