Sexual encounter with young married family friend

Hi, this is Giant…I am from Delhi but my native is Kerala and now working with a MNC. I am 28 now, 5'9 height, a bit on darker shade…I play football and cricket on a regular basis. So my physique is also built accordingly. I give special massage services to ladies and couple in Delhi NCR. This is a real sex story which happened when I was 19 and it was my sexual encounter.
I am sure you guys going to enjoy this story.
I was in Delhi doing my training at that time and it was December winters. One day when I was playing cricket for my club suddenly my mom called me home urgently .When I reached back home rushing, she told me that one of our distant relative from native have come to Delhi without any notice and they are waiting at the airport and as they don't know the language and place I need to bring them home. Then I got the number from my mom and called them up.
They told me that there was my brother (john), his wife (neethu) and a friend of her (Ramya) are waiting at the airport. I had never met my Bhabhi as I was not part of the marriage, now it's 3 years they have married and they have a son of 2 years.
So I started my car went to pick them at the airport there for the first time I saw my Bhabhi and her friend for the first time. They both were I would call as the pure mallu beauties Neethu was purely white in color and Ramya was dusty. They both had exactly the same figure and height of actress Priyanka chopra. My dragon under the pants already started to dance after seeing them but I made myself controlled and told myself that one is my Bhabhi and other one is her friend.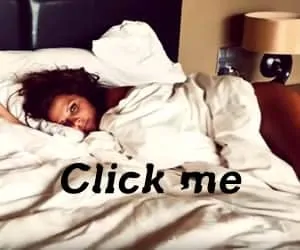 I went and welcomed my brother with a hug and a smile for the other 2. He introduced me to the both and said sorry for coming without any notice. Then we started for my home in car they told me they have come here as neethu and ramya have got a job in Canada and they are flying next week, they have come to Delhi for visa purpose and the consultancy through which they are going also is in Delhi only.
They told me that I have to help them in all these processes I readily agreed as the whole week I had taken leave because of Christmas (I am a Christian).
Then only I came to know that Ramya was also married and 1 yr old boy in the hometown but her husband is working in Dubai for last few years. He comes only once in 2 years, I was disappointed to hear that as she looked so young. (I forgot to tell you Ramya was 23 and Neethu was 22. Both of them got married at a young age. Ramya had a love marriage, it was an inter-religion marriage and ran from her home and married so her family doesn't approve them both now. These I came to know later).
When we reached home they got along with my family very fast. But they were not able to bear the cold. My home was a 2bhk flat, as my dad had gone for a business trip for two weeks my mom, sister, neethu and ramya slept in one bedroom and me and john in another.
Next day I, john, neethu and ramya started for CP in the metro to meet the consultant. On the way, I saw john and neethu romancing all the time they got, at the same time I saw Ramya getting feeling bad all the time seeing both, so I started talking to her in a very friendly and she started to open up and we started sharing lot about the family and the background. Then I asked her:
Me: What happened why you are so depressed?
Ramya: No nothing
I insisted
Ramya: I am getting jealous after seeing both of them as they are romancing all the time and I have not met my husband for the last 1yr.Only calling and sometimes video chat. I have not even done video chat for the last 2 weeks, now I am missing him very badly.
I held her hand
Me: It's ok. It's part of life. He is doing all of this for you and your son. I will help you with the video chat today in the evening.
She was happy to hear that and I held her hands for some more time and as we reached Rajiv chowk station I warned my brother that it would too crowded, difficult to move out as people would pushing from both the ends and told him to take care of neethu and I will take care of ramya.
When the door opened people started to push us and ramya was holding my hands too strong and I put my other hand on her waist as a protection , but sometimes during that times my hands slided upward and touch her lower boobs. She didn't mind too much of all these as she thought it was because of the rush it happened.
After all the official work when we were coming back again my brother and wife were sitting in corner seat of metro and romancing and me & ramya were standing next to the closed door I was leaning on the door and holding my jacket in hand and other was holding my hand, then I sensed that she was actually rotating her fingers around my palm. I felt like playful and I also started the same. We both were smiling at each other while doing this. I thought that she is enjoying my company and started being playful to divert her attention from my brother and neethu.
Next 2 days we roamed we all around the city I showed them the places and we both continued to play this game hidden but suddenly she started to ramp her body on to me, keep our held hands on her thighs, giving me a naughty smile. I also kind of started enjoying it used to put my hand her laps, shoulders, and waist. She didn't say anything.
Then next day ramya came to me and told me that she has to do some shopping, for which I agreed and started for sarojini nagar market in the bus, I felt this is my chance to try my luck and started the conversation with some courage.
Me: Do you think that what we are doing is right?
R: I really don't know, but I am enjoying all these. Are you not comfortable?
Me: I am fine, I just wanted to know whether you are doing this because you really like it or as a token of thanks for the help which I am doing for you being a stranger to me?
She didn't reply to it but suddenly her eyes filled with tears, and I got scared
Me: I am sorry if I hurt you with my question, I never intended to hurt you.
R: Please don't think that I am whore. I am getting bit desperate after seeing neethu with her husband and as a woman, I also have a desires which is not getting fulfilled. I had sex with my husband only 5-6 times in last 3 years and I didn't have a cock inside me for the past one year. I hope you can understand and help me out.
I was stunned to hear that she wanted some sexual favors from me and she told me all of a sudden. I was not able to digest that I am going to have my first sex with a girl who is elder to me and who looked like a sex goddess.
After some moments I came into conscious and nodded yes with a smile. She was happy to see that. Now we both wanted each other very badly and were not able to wait.While roaming in Sarojini I put my hands on her waist, from under the jacket and pulled her as close as possible.
Pages:
#Sexual #encounter #young #married #family #friend
Sexual encounter with young married family friend