Bengalee Film Queen – Sex Stories

Episode : 1
**********
The Tollygunge Film-Industry industry already occupied a notable place in Indian film that produces more than 30 films a year. The most prominent among them which became a bumper hit 2020 are Cheeni, Raktwa Rahasya, Barun Babur Bandhu, Love Aaj Kaal Parusu, SOS Kolkata, Dwaito Purush etc.
However to find a successful entry into Tollygunge or Bengali film industry as an actress is not that easy. One has to have a sexy and voluptuous body and should be willing to bed with the directors, actors, producers, even with the light-man or make-up man. Most importantly, the actresses should have a bubbling butt to make a successful entry in the Tollywood film industry. It was rumored that a large portion of these actresses earned huge money through their side business…actually they were high-class call girls and this fetches them tons of money with an ease.
Even though there had been a couple of new entrees in the last few years like Subhasree Ganguly, Paoli Dam, Payel Sarkar, Nusrat, Mimi, Kousani, Ritwika etc…. the heroines of yesteryears still had their charm. This was because the older heroines were all blessed with a voluptuous figure and really well experienced in sex. The most popular among these yesteryear actresses in the Bengali film industry are Sreelekha Mitra, Indrani Dutta, Rituparna Sengupta, Rachana Banerjee, Dolon Roy, Jun Malya, Arpita Pal ( Chatterjee ), Debasree Roy, Satabdi Roy etc.
Among the newly established actresses like Koel Mallick, Gargi Roychowdhuri, Aparajita Adhya, Ritabhari Chakraborty, Raima Sen & Riya Sen ( Daughters of Munmun Sen ), Jaya Ehasan ( Bangladeshi actress )……; Shrabanti Chatterjee is undoubtedly very happy in the sense of acquiring the topmost position in Tollygunge Film-Industry for more than ten yrs. This highly paid actress has presented a no. of superhit films in which she has proved her quality of her acting capability and secured a strong position in Bengali film.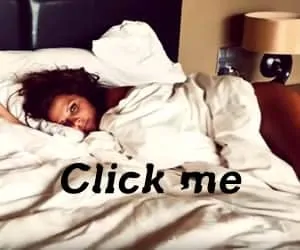 She first appeared in Bengali film as a child artist at the age of ten only. Although the film wasn't a hit one, her beautiful innocent style of acting and charming baby-doll face was appraised by the huze film-lovers of Bengal. After that she didn't have to look back and acted more than fifty films…. mostly in Bengali in which 30+ films became a bumper hit.
Now let's come back into the present scenario. She has just purchased her new home….a beautiful bunglow type two storied building located at B B Ganguly st. of South Kolkata in WB, with more than ten rooms and decorated with all types of modernised facilities. The house was built in 1942, had four bedrooms with attached bathroom, a two-bedroom staff suite, and a separate guesthouse. The bungalow has over 3,000 square feet of living space with a large garden, set on one acre.
Shrabanti, the attractive star, had finally made it big in Bengali Film and being a respectable celeb, she truly enjoyed her celebrity image. She was thinking to herself, "Yes, I made it and I'm only thirty-three," as she walked around her new home. But in the sense of a successful housewife, she was a total failure experiencing two divorces already while her third marriage was also in a dwindling position.
She started to reminisce about her experiences in Film-industry with men. Her failed marriage with Rajeeb and Manish…. and what happened to her in the car at seventeen when she got pregnant with her now fifteen-yrs-old son, Srinjoy Chatterjee. She thought about her past awhile longer but now she was excited about her future. She had a new home and a splendid career in Tollygunge.
She was home alone in the her big bunglow tonight. Her son was now staying with her parents for a few weeks before joining with herself in Kolkata. She was feeling very alone now in the big empty house. "I don't like being alone, in this big house," she thought. She was excited about buying the famous house that a renowned Industrialist once owned. However, the big house had still no furniture in some rooms now! It was just empty.
Shrabanti sauntered upstairs to her bedroom to get ready for bed because there was not much else to do. Inside her large bedroom was a big queen-size bed, with two big almirah, dressing table, a L-shaped large Sofa, a forty-eight inches LED TV fixed on the wall in front of the Soda and all other furniture required for a luxurious bedroom. The wall of the room was decorated with some valuable pictures of freedom fighters and great scholars.
Shrabanti started to undress….. standing in front of the mirror, at first she removed her Saree and then unbuttoned her blouse slowly…. taking it off fully from her body. She was gazing at her slightly voluptuous body in the mirror. She continued to undress…..reaching around to unhook her bra, she removed the garment….. setting her big tits free from their confinement.
She was now topless. Standing in front of the mirror just with her red Saya ( petticoat ) she was admiring her own body. Her large milk-white breasts were capped with tiny little nipples….. her stomach was smooth and the flair of her wide hips was beautifully proportioned with her busty chest. She could not resist cupping her breasts in her hands, lightly feeling up her own tits and pinching her erect nipples. Within minutes she reached her other hand inside her saya to rub her pussy.
"I am so horny right now," Shrabanti moaned aloud inserting a finger inside her 'getting hotter by the minute' pussy.
She started to masturbate her pussy with her fingers with one hand while still pinching her tiny nipples with her other hand. She was moaning as her body started to quiver from her approaching orgasm. Her breasts were jiggling as her body started to convulse, and her hand really started to squeeze one of her breasts hard, crushing her soft mound in her hand. "I am cumming, oh yesss, that feels so goood."
Enjoying the quick but nice climax for few seconds, she removed her wet fingers from her drenched pussy at last and inserted them in her mouth tasting her own cum juices. She was sucking on her fingers like some sweet candy and enjoying the taste of her own pussy juices as she purred, "Mmm so yummy. I had better finish undressing now and go to bed."
She loosened the knot of her saya which slipped down immediately to her feet and then pushed her silky panties down over her thighs. She was fully nude now standing in front of the mirror. Her figure was a stunning 38-28-38, at the age of 33. She once again examined her body in the mirror.
Shrabanti looked at her big breasts, taking her hands and feeling each one of her breasts. She moaned in excitement, "Ooh so soft, they do feel nice", while playfully….. fondling her breasts making her nipples hardened from caressing the soft mounds in her hands.
"Ooohhh…..how nice it feels. But you're naughty girl, stop that. Mmm," she murmured, releasing the soft breasts from her hands.
She thought about all her co-actors, producers, directors even some crew members who wanted to own a piece of her gorgeous young body. Her eyes continued to roam over her nude figure….over her womanly shaped hips, down her flat tummy. At last her eyes became fixed at the part of her body that most men wanted to get….. to her naked pussy.
Well, not just men in Tollywood Film-Industry wanted her anatomy…..her numerous followers and many of the female starlets had made passes at her also. Both men and women were trying to seduce her into all sorts of crazy things…..it is a wild place, Tollygunge.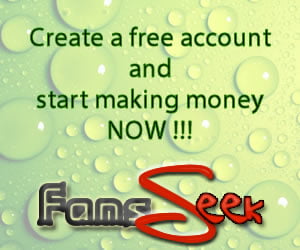 "I do not have to worry about just the men but the women in this industry, too. It's crazy but I can't blame them for trying," she was thinking to herself and felt proud of her attractive figure, while still checking out her voluptuous curves in the mirror.
What a contrast in color of Shrabanti's jet-black Bob-cut wavy hair made with the lightly brown dense forest covering her pussy. The men undoubtedly seem to like the difference, though. She remembered how the contrast of her deep black hair, with her auburn colored pussy hair excited some of her male lovers even more.
Pages:
#Bengalee #Film #Queen #Sex #Stories
Bengalee Film Queen – Sex Stories